The Purpose of Including a Sitemap in Web Design
By Megan Marshall, Tuesday, April 11, 2023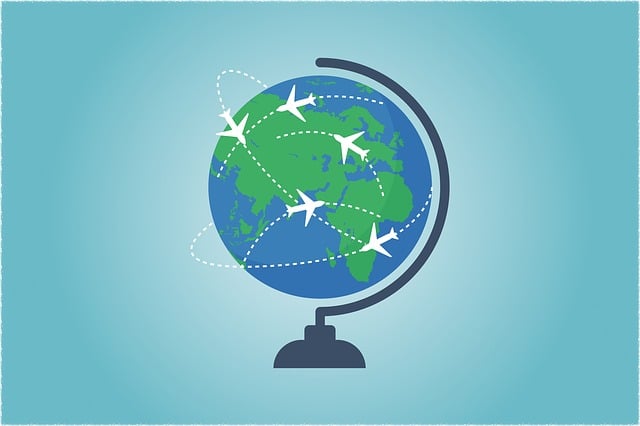 When you go about designing a website, you likely have several goals in mind. Perhaps you are aiming to generate more qualified leads, for example. By increasing awareness of your business or non-profit organization, you ultimately set yourself on the right track for improving your lead conversion rate. Another goal you might have is increasing satisfaction. This could go for your customers or your internal team.
Whatever your unique case may be, it is critical to now have a website. But just because you simply have a site does not automatically mean that you will be achieving your goals. There has to be thought put into how users and search engines alike are going to benefit from your content. And if they cannot easily navigate through that content, you wind up missing the mark. Let's discuss how beneficial sitemaps are for any type of site.
Two Types of Sitemaps
A sitemap provides information about the content on your website in an organized way so that it doesn't appear as daunting to sift through. There are two types of sitemaps that you can, and should, implement.
HTML Sitemap
An HTML sitemap is where all of your website's pages are easily located. It is commonly found in the footer of a website—the section of content at the very bottom. In an HTML sitemap, your pages are categorized into main pages and lower-level pages. They are linked back to for easy access and are often in bullet point form, making this sitemap type really just a clickable table of contents. When well-organized, search engine crawlers can quickly understand the importance of certain pages and how they link up.
Something to note is that it is simple to make an HTML sitemap. You don't have to be an expert in coding. If you have a small enough site, you can sift through your web pages yourself and construct a hierarchical list of page titles and links. Transfer this list into a page as you would with any other web content.
XML Sitemap
Similar to your HTML sitemap, search engines should be able to crawl your XML sitemap file to find all of your essential pages. But there is a key difference between the two… With HTML sitemaps, human users are able to check out the page and use it, if they so desire. Alternatively, XML sitemaps are not designed for human eyes. These files are made purely for crawlers, and have become the standard of site mapping.
XML sitemaps are especially useful for larger websites. It may take a very long time for a crawler to navigate and learn about the site otherwise. While crawlers can still get the job done without an XML sitemap, you put yourself at risk of being less likely to show up in search engines. Ultimately, that means you will be drawing in less traffic. This is because, from Google's perspective, you don't have a great index.
What are the Best XML Sitemap Generators?
If your site is under 500 pages, consider using the free tool of xml-sitemaps.com. This online generator has been providing XML sitemaps since 2005, and all you need to do is enter your website URL! For those with significantly larger sites, invest in the Pro account. Not only will this allow you up to 1.5 million pages, but it also gives you numerous extra benefits.
That all said, if you have a WordPress site, you can take advantage of some of the top plugins. Yoast, the number one SEO plugin, creates XML sitemaps that you are able to access in Settings. To enable this feature, you will simply have to toggle the switch on. Another commonly used option is the Sitemap Generator for Google plugin. With this tool, all major search engines are notified every time you create a new post.
Why Do You Need a Sitemap?
If you have a large site with dozens—or even hundreds—of pages, having a sitemap is a functional addition to your web design. The way it defines your website hierarchically can make a big impact in terms of your overall visibility and clarity.
Search Engine Optimization
Being mindful of SEO best practices is important if you want your website to actually be found on Google. (And you definitely want that!) With the help of sitemaps, crawlers can verify that your links make sense, and they report that back to their search engine. When done properly and when combined with having the right keywords, sitemaps help draw greater attention to your content.
Content Planning
Sitemaps do so much more than aid in navigation and indexing. They also show you where you can make improvements to your web page organization. Once everything has been mapped out, you can find where you can cut back (such as with duplicated content) or where you can add (if there are any evident gaps in knowledge). Set out on a mission to make your site more refined so that you can keep reeling in organic traffic.
How to Submit a Sitemap
Google Search Console makes it incredibly easy to submit an XML sitemap. In order to get your sitemap going, follow these steps:
1) If you haven't already, you will need to verify your domain on Google Search Console so that you can access the property's information.
2) Once you have been verified, sign in to Google Search Console.
3) In the left-hand search bar, select the property that you are going to be working with. If you only have one verified site, you will only have one property to choose from.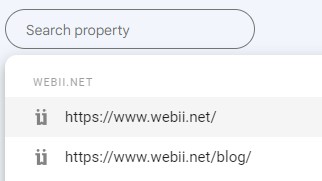 4) In the left-hand sidebar, under the Indexing section, select Sitemaps. Here, you will see the option to add a new sitemap and any past sitemaps that you may have submitted.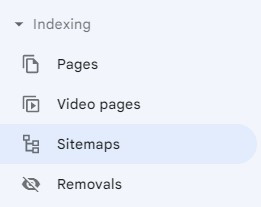 5) If you have an old sitemap file that you will no longer be using, take the time to remove it. You can do this by clicking on the sitemap, going to the three dots in the top right-hand corner, and selecting "Remove sitemap."
6) Enter your new XML sitemap in the "Add a new sitemap" field and submit.

WEBii is a digital agency based in Austin, Texas that specializes in web development and design. We have worked with a wide range of businesses and non-profit organizations to get their sites in shape. With our understanding of what makes a site SEO-friendly, we are committed to creating a product that users and search engines alike will find value in. Our approach even includes providing your HTML and XML sitemaps! To receive a proposal for your custom website, contact our team now.
Comments are closed.