How to Stay Connected in a Remote Work Environment
By Megan Marshall, Tuesday, April 25, 2023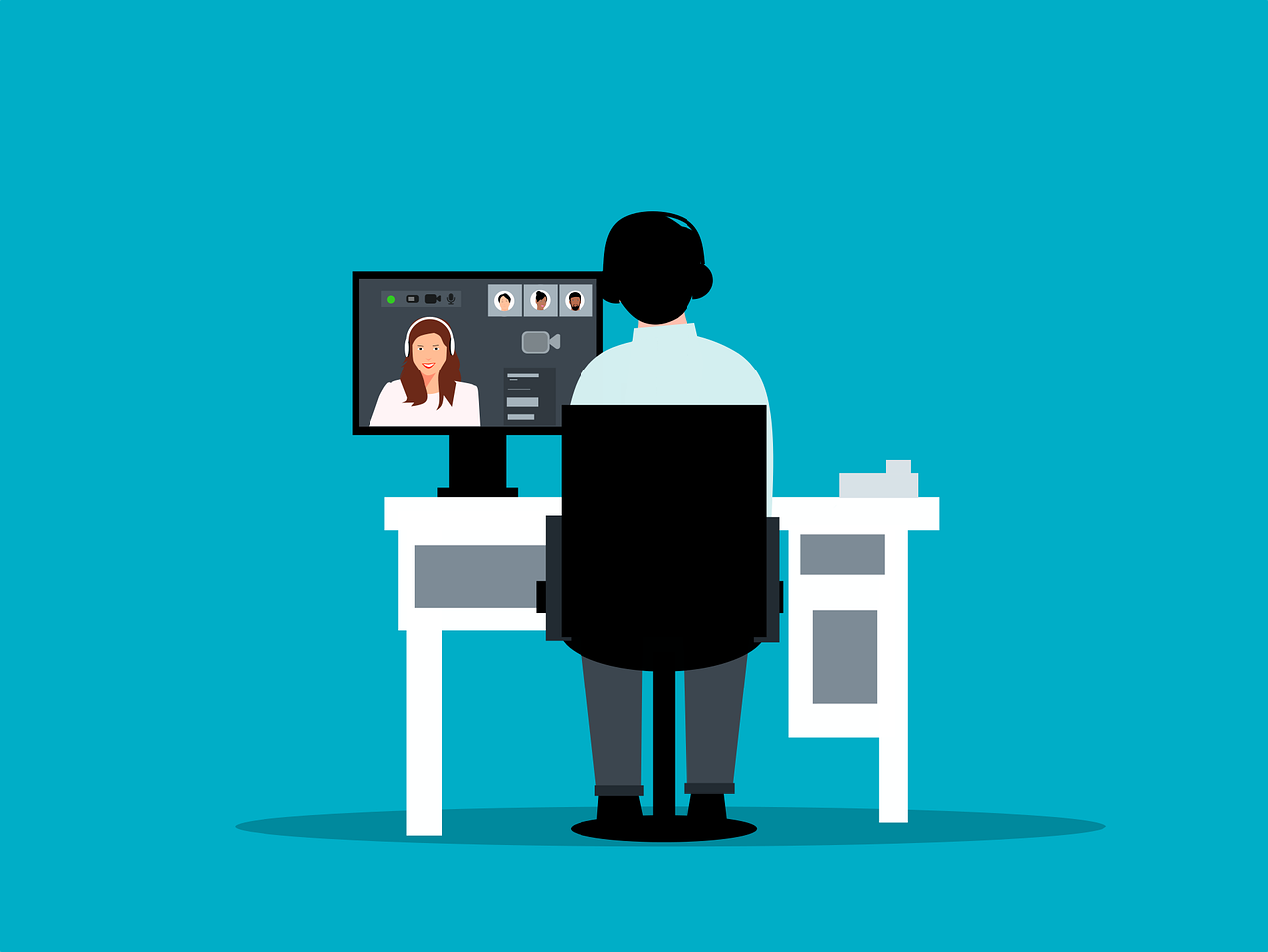 Many businesses have transitioned into remote and hybrid settings in recent years. This is, in part, due to the pandemic altering life as we knew it. But plenty of groups had already decided to make this leap, given how increasingly digitized our world has become. Business owners have found that a remote work environment means greater flexibility, less commuting time, and potentially higher levels of productivity.
Where we run into some problems, though, is ensuring that our teams stay connected. People are social creatures. If you aren't seeking out ways to maintain relationships with your colleagues, you ultimately cannot succeed in a remote setting. That's why we are bringing you 10 great ways to engage with your coworkers from the comfort of your homes.
Encourage group chat communication.
Group chats can be made for your entire team and broken up into different departments. Whether you are clarifying instructions or hoping to receive feedback, group chats make it quick and easy to get answers from your peers. Your team is able to build connections while getting their work done. Not only are you able to collaborate in real-time with group chats, but you also have the benefit of a conversation record for future reference. There is no guessing game about who told you what and what it was exactly that they said. Essentially, with the help of group chats, those in a remote work environment are able to communicate more efficiently with multiple people at a time.
Brainstorm during video conferences.
Are group chats just not allowing you to get the social interaction you crave? In the age of technology, being in a remote work environment doesn't mean that you have to miss out on face-to-face engagement. There are multiple platforms available for you to hold video conferences with your team. Zoom is one that made a huge impact during the pandemic, with so many businesses and schools reverting to it. But you can also use software like Microsoft Teams and Google Meet. Look into each application's advantages and licensing agreements to determine which one will best support your needs. After choosing one, you will get to enjoy more flexible meetings.
Share files with secure platforms.
Gone are the days of using paper to keep track of projects. Today, in a corporate remote work environment, almost anything can be done digitally. But because of how much is being done digitally, you need to make sure that your team is well-equipped with cybersecurity knowledge. Beyond giving lessons in compliance, set your employees up with secure software tools to collaborate on projects in a more streamlined way. This will help them continue to build trust with clients from around the world. Data security is a serious matter, so your team's sensitive communications need to be safeguarded from breaches. By doing so, your company's reputation is able to stay intact.
Start a company podcast.
Your team is made up of some highly-skilled people. Perhaps they have been working in your industry for several years, or have even been at your company for several years. Taking the time to create a space that allows them to share their knowledge with your audience is a great idea. Podcasting is an opportunity that can be done from anywhere. So, even in a remote work environment, you can have employees come together to record episodes. Because podcasts have such a low barrier to entry, all they have to do is hop on a video call with a decent microphone. Consider switching out who is on each episode so that you continue to have new duos or groups to provide insight on a given topic.
Schedule virtual lunch dates.
When you are in the office, you can snag lunch in the breakroom with your colleagues or head into town for a quick bite. That isn't the case when you are in a remote work environment. But that isn't to say that you can never have lunch with your teammates. Coordinate your breaks so that you have time to connect in a more casual setting. You can get set up at your respective dining spaces and, thanks to video conferencing technology, have a meal together. Virtual lunch dates remove the isolating feeling that can often come with working from home because you get the chance to foster a sense of community without assignments getting in the way of your relationships.
Kick off a mentorship program.
Mentorship programs offer a way for new hires and interns to receive support from those with more experience in the field than them. They get to develop their skills while advancing their careers. While a big part of mentorship is networking, these programs don't need to be put on pause when you shift to a remote work environment. Virtual mentorship programs still make a big impact on an employee's professional growth, given how much knowledge transfer can be facilitated over the web. Mentors just need to make sure that their mentees are getting everything that they need out of the program by regularly checking in.
---
Fun Fact: 92% of all United States Fortune 500 companies have mentorship programs.
---
Host fun contests and challenges.
If you want to emphasize company culture and team-building, the key is to get creative. Contests and challenges provide the opportunity to step out of the box that the remote work environment puts us in. These can be held any day of the year to get your employees socializing in a less formal way. Giving them the chance to do something fun and relaxing can even result in greater motivation for their day-to-day tasks. Examples include trivia night, a scavenger hunt, or a video conference costume contest. You could also organize a charitable challenge where employees work together to raise money for a good cause.
Mail meaningful, handwritten cards.
Think back to a time when you received a card. This may have been for your birthday, a holiday, or a show of appreciation. If the sender left a handwritten note for you, it likely made the card that much more special. With all of that said, although the remote work environment is so ingrained in communication through a screen, direct mail has the ability to boost morale. It gives that personal touch that direct messages can't achieve. By sending cards to your team for big and small moments alike, you help them to feel more included and valued. This positive reinforcement then encourages them to continue performing at a high level.
Plan in-person team outings.
Just because you have a remote work environment doesn't mean that everything has to stay remote! It may be the case that much of your team lives in the same area. That makes it fairly easy to find times when you can shut down the computers and hang out together. (Yes, it may come as a shock to you to learn that everyone does, in fact, have a lower body.) You might want to go on a cultural outing to a museum that recently opened. Or you could go to an escape room where you can utilize your problem-solving skills. Even outdoor activities could be fun if you have it in the budget to splurge for a nearby retreat! Mix up your outings throughout the year to keep things fresh.
Bring everyone together for a party or conference.
For those whose employees don't all live in the same area, regular meet-ups may not be in the cards for you. But you still have the chance to schedule something fun that gets everyone in your headquarters city. You can have a big party to celebrate an important milestone outside of just making a press release about it, for instance. This could be if you open up a new branch of your company or have hit a momentous anniversary. Another option to get out of the remote work environment is hosting a conference. If you have a national or global team, an educational conference that lasts a few days is a solid excuse for them to pack their bags and book a flight.
There are plenty of ways to go about engaging with the members of your team, even if you are on opposite sides of the world. How do you plan on making your remote work environment a more comfortable, personable place? If you have any of your own tips and tricks, drop them in the comments!
Comments are closed.