8 Ways to Promote Your E-Commerce Shop Year-Round
By Megan Marshall, Tuesday, March 7, 2023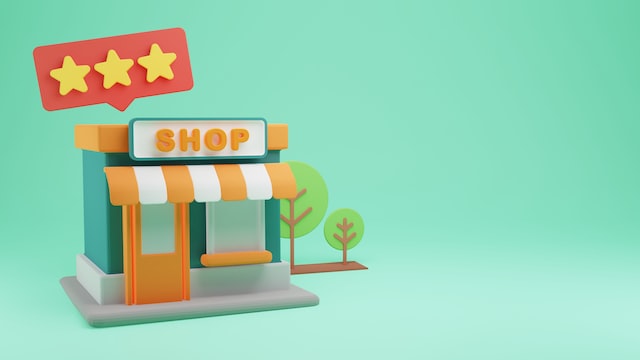 The modern-day marketplace is highly competitive. And the reason for this is the power of e-commerce. It allows us to have shopping experiences right from the comfort of our own homes. Or from our offices. Or from the street, bus, or car. Essentially, shoppers no longer feel the need to run from store to store attempting to find the exact item that they want. When promoted well, an e-commerce shop has the ability to gain your business greater customer reach and increased sales.
So, you might be wondering how you should even go about developing your company's digital presence. The key to promoting your e-commerce shop is to be considerate of three things: your brand, the wants and needs of your audience, and what your competitors are doing. Check out eight of the great ways that you can check off all of your boxes.
Send Out a Regular Email Newsletter
Having a strong email marketing strategy is critical to the success of your e-commerce shop. A newsletter offers you the chance to alert subscribers about your latest discount offers, product launches, and other company news. You are providing valuable, relevant content to your audience, right in their inboxes for easy access. By keeping a steady flow of email communication, your business continues to stay top of mind. Just make sure to design it in an attractive way and organize the content effectively. You might have a copy editor look over the newsletter before you push it out to your mailing list.
Incorporate Text Messaging Campaigns
As easy as it is to touch base with customers via email, texting is even more so. It is likely the case that your buyers have their smartphones on them every single day, more hours than not. That means a quick promotional message for your e-commerce shop won't go unnoticed. Considering a whopping 91% of consumers say that they would opt-in for text messages from brands, there is no good reason not to tackle this. E-commerce is the most successful industry when it comes to text messaging campaigns, boasting a high click-through rate.
Optimize Your E-Commerce Shop for Mobile
Every business needs to keep its mobile visitors in mind when designing a website. This is on account of the fact that so many of your overall visitors are going to land on your site through their smartphones. If it happens that they cannot navigate your site or fulfill an action on their phone, the visitor will leave. They may not even attempt to get on their desktop to view your site after the fact, because they will have already sought out your competitors. It is also important to keep your site mobile-friendly because of Google's expectations. You will show up higher in the search results, meaning you can rise above your competitors.
Invest in Podcast Advertising
With paid ads, you have the opportunity to directly target your audience. Perhaps you already do advertising on Google. But keep in mind that there are plenty of spaces for you to advertise on. For example, podcasts are an interesting medium where you can promote your products. It is a worthy investment because listeners are already engaged by the time it gets to your pre-recorded message during a promotional break. Otherwise, you could have the host actually talk about the product themselves in a segment of the show. Whichever route you choose, make sure to pick a podcast that resonates with your brand's values.
Partner with Complementary Brands
You can generate buzz around your e-commerce shop when you get involved with others in your industry. With strategic partnerships, you have the possibility of driving thousands of visitors from a similar target audience to your site. Plus, you get to increase the amount of knowledge and resources at your disposal, putting them back into your own brand. Take some time out of your busy day running your e-commerce shop by connecting with other business owners and content creators. You and your partner will get the best of both worlds as you build awareness together.
Encourage Customers to Leave Reviews
Consumers are going to be more interested in purchasing from your business if they hear from others that you make great products. Social proof is what earns you trust, so you want to have many glowing reviews online. But don't ask for feedback just to ask for feedback. Do something with it! By analyzing reviews that your customers leave, you can help your business deliver more satisfying experiences in the long term. Should it be the case that you receive a negative review, get to the bottom of it immediately. Be constantly finding ways to offer solutions.
Leverage User-Generated Content
Encourage your customers to promote your e-commerce shop by showing how much you value their voice. This can be achieved by reposting user-generated content. Also known as UGC, this is original content created by unpaid brand advocates. This content can come in the form of photos, videos, audio recordings, and testimonial quotes. Your e-commerce shop benefits from accumulating UGC because it shows the public how valued your brand is. Always thank your supporters for posting about your products, and show them off on your own channels. This way, you are taking authenticity to the next level.
Use Multiple Social Media Channels
Social media makes it fairly simple to promote your e-commerce shop. You can post images and videos of your products any day of the week, at any time. Of course, if your store reels in primarily local business, there are certain days and times that could maximize your reach. For instance, on Instagram, Tuesday and Wednesday mornings are considered the best. But pay attention to your analytics to determine when is most effective for you to be posting. Further, pay attention to where your audience is at. It could be that they are more likely to use TikTok than Instagram, so you would want to focus more energy there.
Are you currently in the market for an e-commerce web developer? WEBii can certainly tackle that for you. We are capable of building you a custom shopping cart and handling any of your integrations. And with our SEO options, we are also able to improve your efforts to promote your e-commerce shop through Google. Contact us if you would like to know more about how we can smoothly get you through the process of your website build.
Comments are closed.