Blogging in 2023: The Anatomy of a Blog Post
By Megan Marshall, Tuesday, February 28, 2023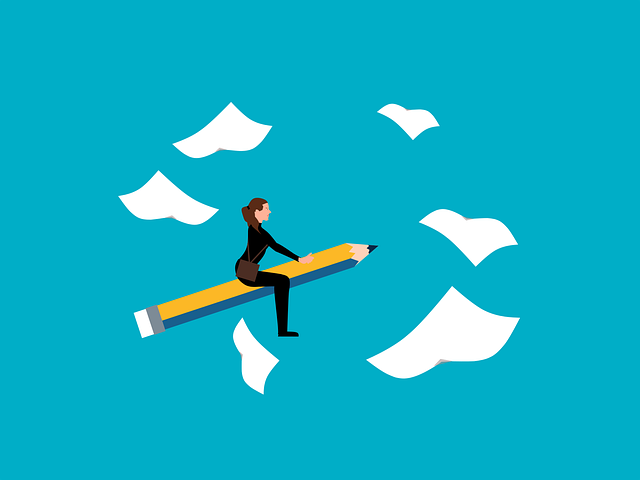 Blogging offers a way for you to improve your writing skills through a creative outlet. When you create a blog, your goal is likely to show off your expertise. The more posts you write, the more you establish your authority. If you are in a specific niche, you have the potential to become very well-known amongst those in your audience.
But blogging is about so much more than just writing whatever comes to mind. You have to really think through what you are putting down on the page—or, more accurately, the online document. So, make sure to include the following every time you write a blog post.
Clear Blog Title
Also known as headlines, blog titles make a big difference in how your post is received. People might pass it by entirely if the title doesn't resonate with them. So, you need to be very thoughtful about the language you use in your title. What adjectives and/or numbers are going to draw the most interest? Is there a particular way that people search for questions related to your industry, such as how-to guides? How can you condense your title enough to make it fit on a search page, while still being descriptive enough to encapsulate your content? Really take some time with your titles to ensure that you are reeling in ideal readers every time they come across your posts.
Relevant Keywords
If you are wanting your blogs to get noticed beyond your inner circle of supporters, you need to make sure that Google sees it. To do this, you have to put in the work to curate a list of keywords that make sense for your business. Your keywords will be based on search volume (how many people are actually looking up those phrases) and competition (how many other sites are targeting those phrases). These keywords will help drive your organic traffic. Organic traffic is obtained from users coming across your site in search engines, as opposed to paid advertising sources. The higher your business ranks for keywords, the more organic traffic you are bound to get. That means you must implement them throughout your blogs.
SEO-Friendly Meta Tags
Another major part of your interactions with Google comes from meta tags. This is the information that you see when you look up a query in a search engine, rather than on the blog itself. Essentially, meta tags are the preview of your blog. They are broken into two parts—meta titles and meta descriptions. You will be utilizing your keywords in both of these. While your meta title may be the same as your heading, your meta description is going to benefit from some TLC. If you don't manually create the description, Google will simply pull from the content, and it may not accurately portray what the whole post is about.
Featured Image
Your blog should not just be a wall of text, from top to bottom. It is in your best interest to look for a featured image that immediately draws a reader's attention. There are several free stock image sites to choose from that offer a wide array of content. A few examples include Unsplash, Pexels, Pixabay, and Adobe Stock. Each of these comes with the opportunity to pay for content, as well, if you are looking for something less widely used. Otherwise, you could invest in the creation of your own photos and graphics. Not only will this make for eye-catching featured images on your blogs, but it will provide some excellent branded material in the long run.
Multimedia Elements
While you can—and should—continue inputting appropriate images into your blog post, this isn't the only way to make it look more visually appealing. You can also embed videos. These videos can come from your YouTube or Vimeo channels. They should directly tie into the topic at hand, and they should not be too long. This is the key to getting more engagement on your blog posts and convincing visitors to stick around for longer. Other great options for multimedia elements include podcast recordings, infographics, and posts from your social media channels. A combination of these gives you a shot at truly making an impact on your blog readers.
Logical Subheadings
Break up the points of your topic by using subheadings. Subheadings are a great organizational tool for readers who like to scan for the information most relevant to them. You want to keep them simple. They could be a quick summarizing point of a section, or a statement or question that you are going to be responding to. All of the content beneath a subheading should connect back to it so that the reader does not get confused. After all, your goal is to deliver solutions to their problems and curiosities, not make more of them.
Beginning, Middle, and End
It has likely been ingrained into you that, as a good storyteller, you must follow a particular sequence to round out a plot. The model of beginning, middle, and end is necessary when creating blogs, as well. With your introduction, you must hook the reader and nod to what they can expect out of the rest of your blog post. The body—which will be separated by subheadings—will be where your readers get the answers to their queries. Finally, the conclusion is your space to wrap it all up. And don't forget about the call to action (CTA)! This is your chance to inspire your audience to do something that you want them to do. They shouldn't have to put too much thought into where to click next.
Did you know that bloggers who write over 2,000 words are more likely to see strong ranking results? That said, while you want to have enough words to be deemed SEO-friendly, don't write just to write!
Ways to Share
When a reader finishes your post, they may feel the need to share it with their own audience because it was just that insightful. While they can certainly copy and paste the link onto a social media post, share buttons are a good alternative. These buttons can be pleased in the header, footer, or sidebar of your blog for easy access.
If you need help getting your blog up to speed, contact WEBii! (Isn't that a good CTA?) We are a Texas SEO company that specializes in professional content marketing. With several years of experience under our belts, we are capable of writing for a wide variety of industries. Topics we have focused on when blogging include construction, technology, finance, and so much more. Let's work together to help your audience and search engine crawlers alike find greater value in your content!
Comments are closed.