Transform Your Content into a Successful Podcast
By Megan Marshall, Monday, December 27, 2021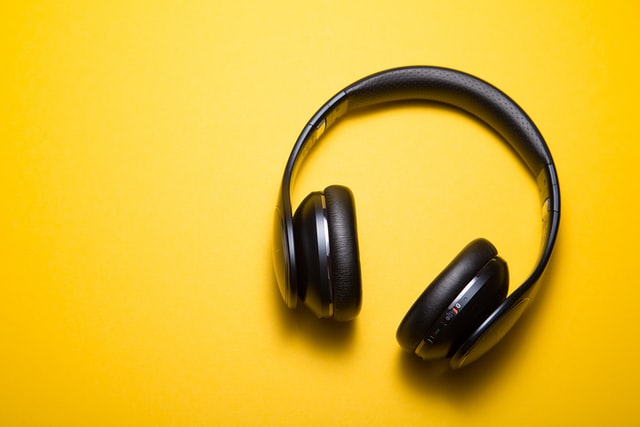 In recent years, the number of podcasts and podcast listeners has boomed. Whether they be monologues or conversations between multiple cast members, people enjoy taking them on the road or consuming them in their homes. As an established business or non-profit organization, you have a niche audience of followers. Your biggest fans want more content from you. By developing a podcast centered around the content you have already produced, you will be able to highlight important topics in a fresh way. Come along as we get into how you can boost engagement, double your volume of content, and reach a wider net of customers through a successful podcast.
Infographic: Data You Should Know About Podcasts
In the early 2000s, 2 out of 10 adults in the United States knew about podcasts.
In 2021, 8 out of 10 Americans ages 12 and up are familiar with podcasts, while 3 out of 9 regularly consume them.
In 3 years, podcast listeners have increased by 29.5%.
80 million Americans are weekly podcast listeners.
Most podcast episodes last for over 20 minutes.
The generation with the highest share of podcast listeners in the U.S. is millennials, but listening is growing the fastest among Americans who are 55+ years old.
People find out about new podcasts through…

Searching directories: 52.6%
Recommendations from friends: 22.1%
Suggestions by other hosts: 14.5%

Sponsored ads encourage people to purchase products.
Listeners pay more attention to podcast ads than to TV commercials.
The rise of smart speakers has allowed greater access to podcasts.
Spotify has 381 million active users worldwide.
Apple Podcasts features content in more than 100 languages.
Further Develop a Voice for Your Brand
How you present your content matters. You should already know this from running your blog and social media channels. If your brand was a real person, what kind of characteristics would they have? Are there any phrases they would consistently use? Think of brand voice as an auditory logo. Having a brand voice allows your audience to identify with your organization, regardless of the platform they are consuming you on.
Use that personality to your advantage to create a successful podcast. Without it, considering how crowded the digital landscape is, your podcast may not stand out among your competitors. The 2020 SproutSocial Index found that 33% of people felt having a distinct personality was imperative to a brand catching their eye, while 32% said it was about having compelling storytelling. With a podcast, you should be accomplishing both. Know your audience and know your tone.
Work with Topics You Enjoy
Is there any content that you have already created that can be repurposed? You may have blog posts or videos that covered newsworthy topics that you'd be excited to build upon. Locate those pieces and turn them into a script that can work without visual aids. There may be enough information out there for you to turn these concepts into a whole hour-long segment. This will allow you to get the most out of your content creation.
Something to keep in mind is that, if you wouldn't like listening to a podcast episode over a particular topic, you shouldn't be making that episode. You know what your audience enjoys. After all, you are part of that audience! It will be evident when you are discussing something that isn't of interest to you, and it will make you come across as inauthentic. If you don't currently have content you would like to repurpose, do your own research to find exciting topics from high-quality sources.
Tell Stories That Aren't in Your Blog
Captivate your audience through storytelling. Perhaps there is something that they don't know about your business that you could capitalize on. Explain some of the unique challenges you have faced and overcome to get to where you are now. According to Harvard Business Publishing, when you learn from a story, you will retain that information more accurately and for longer than you would with just facts. For that matter, when facts are told in a story structure, they are 20 times more likely to be remembered.
When it comes to a narrative podcast, consider yourself as a short story author. Follow the standard storytelling arc of having a setup, build, and resolution. Consider what ways you can appeal to your audience's emotions, maybe by revealing something unexpected. Also, think about how to keep pushing content with new characters. NPR has a very successful podcast that knows how to do exactly that, with topics ranging from politics to business to entertainment. Your stories should never be stagnant.
Invite Guests Onto Your Show
To have a successful podcast, you don't need to just stick to the members of your team. Invite guests who are specialists on the topics of various episodes. Find some that aren't constantly going on other podcasts, too. Having them share their expertise will provide a fresh perspective for your audience to consider. To get the conversation rolling, come up with challenging questions that are specific to your guest's role in the industry so that they supply you with unique answers.
Ensure that your episode is well planned before it begins. You should have a clear picture of the structure of your narrative, as well as what your guest is going to be able to contribute to it. Neither of you should be going in completely blind as to what questions you will be asking. Although the conversation needs to flow naturally, putting someone on the spot to scramble for a response is never a great idea. Have the research done so that you can focus on providing value to your audience.
Help Your Audience Keep Learning from You
Some listeners may have stumbled across your podcast without previously knowing about your organization. They found you listed in their Spotify or Apple Podcasts and thought an episode was interesting. So, where can they go for more? Make sure that your fans know about your website, your blog, and any other platforms they can find you on. If your episode was repurposing content, direct them toward the blog post or video you built off of.
You should also consider posting transcriptions of your episodes on your website. For the consumers that are hearing impaired, it will allow them to enjoy the show all the same. On your end, it will be providing you with search engine optimization (SEO) value. Your podcast will be more likely to show up in the search results if there is more content to crawl, which will gain you new audience members. As your production improves with each episode you create, you will see it becoming more and more valuable.
You don't need a fancy setup to get started. While you can go the whole way with audio mixers and acoustic panels, all that a successful podcast really requires is a computer, a microphone, affordable software, and a quiet space. However it fits your budget, give your audience a professional audio experience. If you have been searching for a way to build your brand and make it more human, podcasting is an excellent route to take.
Comments are closed.