The Essentials of Business Storytelling: How to Describe Your Past, Present, and Future
By Megan Marshall, Thursday, December 30, 2021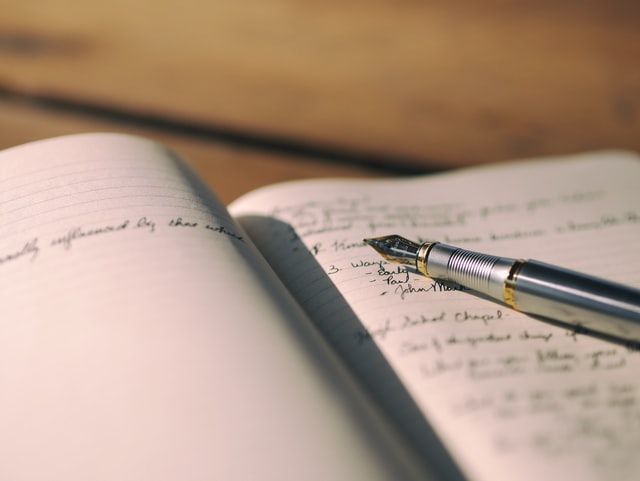 Once upon a time, you started a business. You went into creating that business with some kind of conflict in mind. You wanted people to hear out your resolution for that conflict. Today, you know who you are, where you came from, and where you are going. But does anyone else?
Business storytelling is vital to the development of your brand because it makes you personable to a wider net of potential buyers. It's all about creating alignment through a human connection. Having a good brand inspires trust between not only you and your customers, but also your employees and suppliers. Here are the best practices for sharing your story.
Infographic: Elements You Need to Succeed with Business Storytelling
Who…

…is telling the story?
…is the protagonist?
…is the antagonist?

What…

…challenges are faced?
…is your unique angle?
…value do you provide?

When…

…is this taking place?
…was the last update?
…will this be relevant?

Where…

…is this taking place?
…is your future headed?
…can readers learn more?

Why…

…did this happen?
…is this important?
…will readers remember?
Tug on Your Reader's Heartstrings
Let's think about the science. Every decision that a person makes is based on emotions. As a physiological response to a variety of stimuli, emotions regulate our lives. A person may feel envious that someone has something they don't, or altruistic when they are capable of helping others. When reading a book or watching a film, we get so invested in the characters that we may even cry.
The emotion you need to tap into with your business story depends on what your buyer personas will most resonate with. Your ideal buyer can help guide you to understanding your own goals and challenges even further. Considering your character is the connection between you as a storyteller and your audience, they need to be at the forefront of your mind. By showcasing what your business means to you through an emotional lens, you will be more convincing to consumers and they will remember you.
Determine the Format that Fits Your Story
Being able to effectively communicate your business story on a platform that is intuitive for you is key. Can your target audience be found on social media? You can record and edit videos that tell your story, and post them on YouTube or your other social accounts. Are you more comfortable on the opposite side of the screen? Write up your story in a well-edited blog post or as a page on your website.
But it isn't just about what works best for you. Use analytics tools to determine where your customers are coming from and which platforms they are on. Perhaps they are more visual learners who really need that YouTube video to stay engaged. Whatever route you choose to distribute your story, make sure that it is being optimized for search engines. You want people to be able to find you, especially if you are a small or up-and-coming business that doesn't have a lot of authority yet.
Accurately Reflect Your Brand
When telling your story, you need to get personal. Rather than just highlighting your accomplishments, challenge yourself by transparently discussing the downfalls you have faced. Nobody is perfect, so while you want to prove that your product or service is, recognize that people are more likely to buy into someone who is like them. Aim to tell the truth, but make it fascinating.
Keep in mind that your best storytellers may not be the business leaders in your C-suite. They could be, and oftentimes are, your passionate employees. Figure out who is going to bring you the most credibility in the public eye and give you the strongest return on investment. Consumers also have an increasingly significant role in business storytelling. Some brands, such as GoPro, are already known to reach out to co-create with them through user-generated content (UGC). Locate your biggest fans who can engage with and influence other customers through their real experiences with you.
Provide a Clear Outcome for Readers
Business storytelling needs to be consistent and concise. Even the longest stories can be trimmed down to the most important parts. By the resolution of your story, consumers should have a solid understanding of what you are bringing to the table. In the best case scenario, they will have connected with you so much that they purchase your product or service. To ensure this, you should leave your audience with a message of hope that includes compelling actionable points.
The conflict of your story is supposed to eventually transform a character through a lesson. If you don't have a conflict, you are simply giving a pitch, which is not what consumers want. Instead, they want to know how you are capable of changing their personal lives and solving their needs. In a study done by Google and CEB, personal value was found to win over economic value, having twice the effect across a range of commercial outcomes. That is to say, don't just stop at what you are selling. Also, explain why you are selling it.
Successful storytelling cannot happen if you don't value your audience. Anchoring your business story in real people allows you to stay honest and humble, which is exactly what you need as a company on the rise. Take a look at our site to learn how you can build a website and blog that will capture your ideal buyer's attention and keep hold of it.
Comments are closed.