How Different Industries Benefit from Blogging
By Megan Marshall, Tuesday, September 20, 2022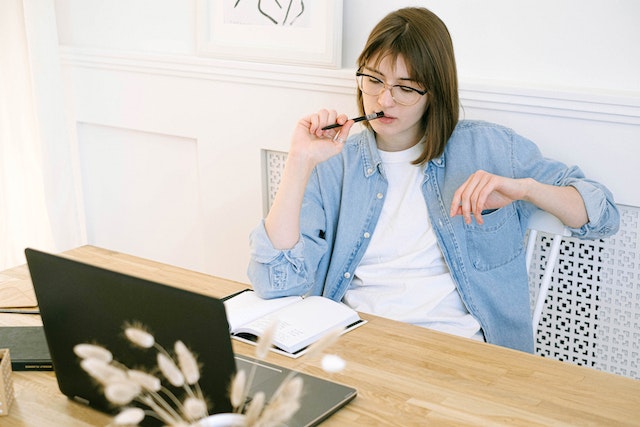 Having a blog can make a world of difference in terms of your business's online presence. A blog is a section of your website (or else the entire website) that is intended for engaging, keyword-rich content. Not only should you write about things that you enjoy discussing, but also what relevant searchers actually want to know. You want the public to view you as a thought leader in your space. With over 600 million blogs on the internet, there is a lot of content to compete with. But by doing your research to make meaningful blog posts, you can achieve front-page status. Let's dig into five industry types that benefit from blogging.
Technology
The technology industry is ever-expanding. Just take a look at the rise of artificial intelligence and machine learning. Even with there still being so much potential for them, they have made a drastic impact on our lives. We are seeing technological changes happening faster and faster as the years go on. And the public wants to keep up with it all! If your tech business is looking to benefit from blogging, it starts with sharing unbiased, in-depth knowledge. You need to prove that you are an authoritative figure in the industry in order to attract customers and obtain brand loyalty. Don't just put out product reviews (although those can result in a great amount of traffic). Create blog content that is timely, valuable, and diverse. Technology is everywhere, so you are certain to find a variety of hard-hitting topics to discuss.
Ideas for Technology Blogs
Be quick with news updates. Stay on top of announcements about device launches, software upgrades, and programming languages. Is there anything that is going to be obsolete with these additions?

Write a how-to blog on an IT topic. Because the topic may be complex, simplify the language so that you can easily solve the challenges of your audience. Include step-by-step images, if applicable.

Highlight important people in the tech industry. Reflect both on their professional careers and their personal lives. Help readers understand why these individuals have made such an impact on society as we know it.
Tourism
Perhaps you host cultural tours, own rental properties, or have a one-of-a-kind attraction. Whatever the case may be, expertly engage with visitors of your tourism business's website. The travel and hospitality industries can benefit from blogging by positioning themselves as regional experts. Convince readers that you know what you're talking about. There is a lot of competition in the space, so you need your site to stand out. Having a blog may be the very thing that separates you. It's great for offering shareable content. Consumers can repost your blogs or send them to their friends, excited about the sights they will experience on their future trips. The more eyes of qualified leads you get on your blog, the better. Blogging is essentially a low-cost, high-conversion way to market your tourism business that allows you to indulge in fascinating storytelling.
Ideas for Tourism Blogs
Talk about special events in your area. Are there any that are held annually, or some that are breaking into the scene this year? This could range from music festivals to sports tournaments, giving you the chance to reach people with all sorts of interests.

Make a guide for preparing for an outdoor adventure. If your business is located in an area with a lot of beautiful wildlife, it's likely a hot spot for travelers who enjoy being one with nature. Let them know about the best hiking trails and lakes.

Interview a prominent member of the community. Ask them about their favorite parts of the area, including restaurants and activities. Honest glowing reviews are a perfect way to encourage reader participation.
Finance
People have questions about their finances all the time. Where better to take those questions than the convenience of the internet? This means that there are ample opportunities to get your business in front of relevant users. But you need to be able to convince Google that you are worth it. With that in mind, you benefit from blogging as a financial company by being more findable. Each time you publish a blog post, you are adding another index page to your website. The goal should be to increase your search engine ranking, so you need to post frequently. Make sure that every piece that goes live is high-quality and supplies useful information. Beyond that, you can maximize your efforts by promoting your blog across your other channels to convince as many members of your audience as possible to read it.
Ideas for Finance Blogs
Walk beginners through how to properly budget. Explain how, regardless of income status, anyone will be able to benefit from your professional advice. Offer some tools that you have found to be especially helpful.

Make a listicle of quick investing tips. Share how readers that are interested in becoming successful investors can actively and passively make money. Note that listicles can become unwieldy, so be comprehensive.

Show off your favorite finance books. Let consumers know why the author is credible and what the book can do for them. Consider asking each person on your team to pick a book so that there is a range of perspectives.
Interior Design
A major benefit of blogging is authenticity. In the modern day, with customers researching products and services more than ever, you need to be as unique and as memorable as possible. You are competing for the same keywords as your competitors. So, why is it that your business should surpass theirs? As an interior designer, you have the chance to simultaneously share your work and explore why you make the decisions you do. It's an extension of your portfolio that better connects with your audience on a human level, rather than on a business level. That is to say, through your blog, you are able to showcase your personality. This will only add to your brand and, thus, improve your connections with customers and prospects. Establish yourself as the ultimate source for all things interior design by displaying your creativity in a new way.
Ideas for Interior Design Blogs
Go behind the scenes of one of your designs. This will demonstrate the stylistic work you offer, while walking readers through what they can expect out of the process. Of course, ask your client if it's okay with them to produce a full before-and-after case study.

Focus on a particular season. Color palettes, decor, and design schemes change throughout the year, so provide trendy tips. Perhaps you already have some insight into what will be popular in the spring of 2023.

Create a Top 10 list of your favorite room additions. This could include bedroom curtains, living room rugs, and office shelving. Think about particular brands that you like and include the links to the products.
Construction
Building your construction company's brand reputation is made easy with blogging. By posting often, you can obtain a regular reader base. Local readers may turn into paying customers because they trust that you have experience working on the type of projects that they need. But arguably the biggest benefit of blogging is that it allows those readers to get to know you. They aren't just hoping to partner with a construction company that has an impressive skill set. Instead, they are going to be concerned about whether a contractor will care about them. No matter whether their building is a business headquarters, a single-family home, or a new apartment complex, customers want to know that their needs will be heard. Blogging lets you produce relatable content that puts them at ease. In each piece, take the time to highlight your company's values.
Ideas for Construction Blogs
Discuss trends in the market. What is currently going on with material costs, labor, and efficient technology? A lot has changed in the construction industry in recent years, so readers may be interested to learn what to expect before starting a project.

Come up with pros and cons lists. Hone in on a specific type of project, such as a bathroom remodel, to give your expert advice on several aspects of it. Dive into pre-construction, during construction, and post-construction tips and tricks.

Give your audience visual inspiration. Images add a lot to a blog post, and they make even more of an impact when you provide your own. Touch on some recent related projects to encourage readers to check out your full portfolio.
Are you interested in receiving professional blogging services for your business? Get in touch with the team at WEBii! We are a digital agency based in Austin that is known for our work in web development and SEO. With our 26 years of experience partnering with organizations across industries, we are committed to providing you with high-quality content. Let us know how you are hoping to benefit from blogging.
This site uses Akismet to reduce spam. Learn how your comment data is processed.