The Guide to Using Social Media for Education
By Megan Marshall, Friday, September 23, 2022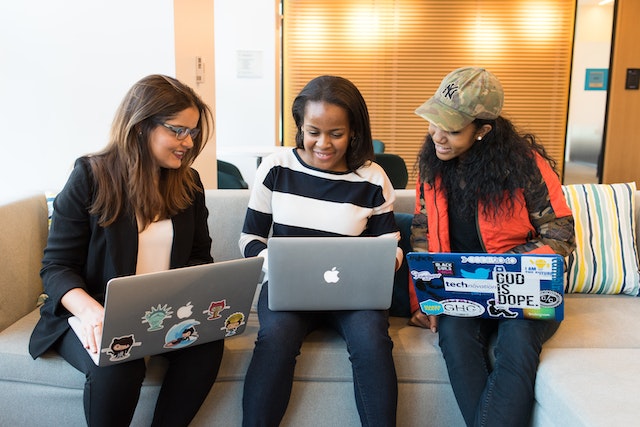 Social media isn't just a space for you to show off the fun things going on in your life. It's also a space for businesses, organizations, and individuals to promote your expertise. You might inspire a whole new generation of learners. To achieve that, though, your social media content should simultaneously be informative and entertaining. If your in-house team is considering how to best provide solutions and explanations to your audience, you have come to the right place. Learn what it takes to successfully curate social media content for educational purposes.
Market Your Educational Institution
Colleges and universities likely already have a considerable amount of content on hand. This includes written content, such as research papers, and visual content, such as department testimonial videos. With the help of education marketing, these pieces can be effectively promoted. This branch of marketing combines strategies and tools to promote valuable, educational content. It is intended for schools, in particular. If schools don't take the time to actively market themselves to parents and students alike, they miss out on sharing the full scope of what they have to offer.
One of the best ways an educational institution can connect with an audience is by humanizing itself. When using social media for education, don't be overly professional. That isn't to say that you are expected to fully lean into Gen Z lingo. But you should meet students at their level. Doing so allows for more opportunities to share the unique aspects of your institution's story. From there, followers will develop a stronger relationship with you.
Keep Your Followers Educated
It isn't just schools that can benefit from investing in social media for educational purposes. Businesses across industries can, and should, as well. This is a good idea for those that are trying to push the limits of their content marketing efforts outside of the confines of their websites. You have a large potential for engagement when you create a social media profile. As you continue on your digital journey, make sure that you are frequently posting. It shouldn't be the case that you drop a few helpful tips and disappear for several months. Your followers won't all stick around because you come across as not being serious about educating them.
There may be topics that you cover that are especially complex. Once again, you need to be mindful of your audience. Who are you hoping gains something out of your educational social media content? Are they someone that is in your same field, or are they a novice? Understanding this will help you figure out how to best word your text posts and video scripts.
---
Fun Fact: 63% of students in the United States use online learning tools daily. The e-learning industry is only continuing to expand!
---
Involve Other Industry Experts
You don't have to go at social media alone. Spend some time making connections with people in your field. It's possible that you won't just meet these individuals at in-person networking events. You can, instead, reach out to them on their channels. Maybe you are familiar with a popular LinkedIn influencer that is an industry expert. Let them know how much you appreciated the content that they published on the platform. Ask if they would be interested to participate in your own educational efforts. Set up a meeting and conduct an in-depth interview over a topic that they specialize in.
Following your interview, you should be able to make a variety of content, regardless of the medium. Let's say that you made a long-form video. You can post the entire thing on YouTube, and then break it up into smaller highlight reels for your other platforms. Or you may have opted for a podcast. In this case, post sound bites with a backdrop photo of the interviewee. Make sure that your followers know about this collaboration!
Update and Teach from a Facebook Page
Facebook is a great social media space for education. Organizations of all types utilize it to keep their audiences up to date with what's happening. You can do the same by announcing your latest blog posts, books, and tutorial videos. You can even create Facebook Groups to have more intimate interactions. These can either be set to public (where all content is visible) or private (users must request to join to see content). Add people that you trust as moderators for the Facebook Group to ensure that conversations remain appropriate and on topic. The people that you accept into a private Facebook group may just be members of your organization.
Another way to use Facebook for educational purposes is by streaming live discussions and lectures. People can ask questions in the chat box as they watch along. This makes it easy to learn from far away. Make sure that your audience is informed well in advance about this livestream so they can pencil it into their schedules.
Use Instagram for Visual-Heavy Material
Much of our world is made up of visual learners. So, if you are trying to use social media for education, consider creating visual content. Many brands do this through Instagram, which is arguably the best way to provide a high-end visual experience. On Instagram, you can post both to your profile and in your Stories. In either case, you can post photo and video content. Video posts are put into Reels, the full-screen vertical feature that allows you to make up to 60-second pieces. It's an immersive and entertaining way to teach a quick tip to your audience.
There is an option on Instagram for you to post carousels. These are posts that contain up to ten photos or videos. It's perfect for breaking down topics into digestible segments. Treat that first image as if it's a header image. This way, when it comes up on users' feeds, they will feel motivated to scroll through the entire thing. All of the following graphics should be similarly stylized to keep the carousel on theme.
Offer On-Demand and Live Video Tutorials
You have decided to make an educational video. But it isn't as simple as setting up your phone and hitting record. Put some thought into what your audience wants to watch and how they will learn a concept best. First, decide on the type of video content you want to produce. For example, are you going to go live on YouTube or just post the video there once it has been edited? Knowing this will determine the length of your video. You may be able to hold your audience's attention for a full hour during a livestream, but not necessarily during a regular video where they can easily hit pause. An on-demand video, then, would be better published as a series of smaller videos. Users are more likely to consume your content this way.
As we mentioned earlier, you need to be human in your efforts with using social media for education. Not everyone will be receptive to a monotone narrator reading along to a PowerPoint. Instead, make it a fun and unforgettable experience while still staying true to your brand.
Manage All of Your Accounts Effectively
Keep in mind that not every social media platform is made the same. You might be doing different things on each one. Perhaps you won't be using the graphics from your Instagram carousel on your latest LinkedIn article. After all, you know that you have separate crowds consuming your content on these two platforms. But it's also the case that the amount of text and image sizes that you are allowed to use aren't going to be the same. Tailor what you post to the corresponding audience's interests and expectations, while following the platform's guidelines.
You need to define different goals for each channel so that you can track metrics accordingly. Across the board, it should be about increasing brand awareness and traffic. How you go about increasing these things, though, will differ. Another thing that you need to do is engage with your followers. Respond as soon as they ask you a question. This will make them recognize your business, organization, or school as one that is on top of things.
When you invest time and energy into making posts on social media to educate the public, you need to consider SEO best practices. This includes publishing backlink-worthy content, integrating keywords, and providing details in your bio. If you need help similarly integrating these practices into your website, WEBii has you covered. Send us a message if you are interested in starting up an SEO campaign with a company that has been in the business since 1996.
Comments are closed.