Why Should My Business Use Facebook Marketing?
By Megan Marshall, Friday, June 24, 2022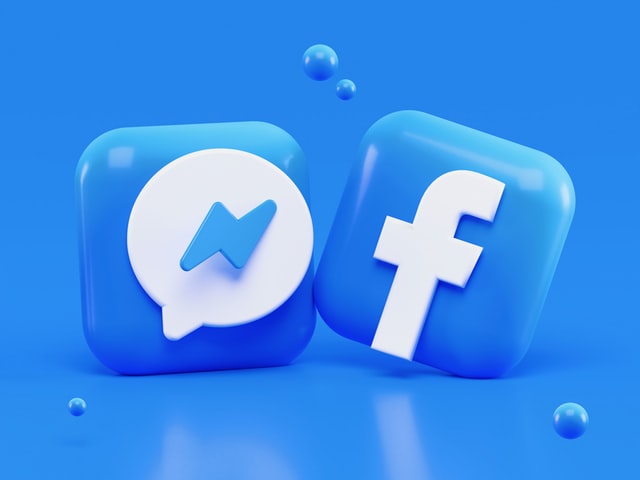 Facebook can benefit your business, no matter what your goals are. It is a massive social networking site that allows you to connect with followers through text, images, and videos. As you develop your web presence, you can use Facebook to combine your SEO and paid advertising efforts. There are many tools available to build a stronger relationship with your audience, but it's a matter of being consistent. If you are striving to increase engagement, check out what Facebook marketing can do for your digital strategy.
Infographic: Notable
Facebook Marketing
Statistics
69% of Americans use Facebook, but make up less than 9% of the audience.

32.4% of users are between the age of 25 and 24, with a greater percentage being men.

93% of marketers use Facebook Ads, with the potential reach being 1.9 million users.

Over 50% of Facebook's total video revenue comes from mobile-first video ads.

54% of Americans say that Facebook is their most-used social platform.

48.5% of B2B decision-makers research on Facebook, only second to YouTube.

79.9% of users only use their mobile device for Facebook, although 98.3% have the app.

78% of Americans use Facebook to discover products and services.
Your Basic Information is Readily Available
Facebook business pages are quite similar to Google Business Profiles. Both of them allow you to show users where your building is located on the map, as well as what your phone number, website, and hours are. If someone needs to get in touch with you, it's easy! Facebook and Google also include reviews that have been left by your customers so that prospects can browse through past experiences. This helps them learn more about your business than just how you describe it in your bio blurb.
You Can Reach a Wide Audience
The goal of using any social media platform is to draw interest toward your brand. With under three billion people using Facebook every month, there are plenty of potential customers that can make their way to your profile. As you develop your Facebook marketing campaign, think about who your audience is on the platform. Although social media networks have a considerable amount of overlap, the demographics and content published on Facebook tend to be quite different from, for example, its partner-in-crime Instagram. While you should certainly maintain consistent branding, ensure that you are catering your marketing strategies to the unique experience Facebook offers.
---
---
An Extensive Set of Metrics are Available
You cannot have a strong Facebook marketing campaign if you aren't monitoring what you are doing. The same goes for all of your other digital efforts. Once known as Facebook Analytics, the space where you can now see page insights is the Meta Business Suite. This is a multi-tool platform where you can see the details of your Facebook and Instagram campaigns. Those details consist of insights about your audience and their engagement with your organic and paid content alike. You will also be able to track your ad spend and adjust it according to your performance.
Targeting is Made Easy with
Facebook Advertising
As Facebook's business platform has become more sophisticated, it has continued to produce more ways for advertisers to put out content. They currently boast that they have "advertising solutions for every level of expertise." Let's go through the eight Facebook ad types that you can introduce into your digital strategy.
Video Ads
Video is one of the most effective Facebook marketing formats available. For that matter, video is one of the most effective marketing formats, period. The reason why it does so well for any digital campaign is that it opens the door for businesses to be concise and relatable. It gives you the chance to connect with your audience in a special way, through the use of movement, sound, and storytelling. You have to lean into your brand's personality. With in-stream ads, you deliver branded, targeted messages to drive awareness. Both non-skippable and skippable options are available on Facebook, with ads ranging from five seconds to ten minutes in length.
Playable Ads
Interactive content is a fascinating way to reel in customers. In fact, it is especially beneficial because it reels in customers who have a high purchase intent. This makes them a great audience to capture, as they are likely to convert. If you have designed a game or another type of app, playable ads are a perfect choice because they show the user what to expect when they make that purchase or download. Facebook claims that it's a test-drive experience. To lead users away from the ad and to the Google Play Store or App Store, use a strong but simple call-to-action.
Photo Ads
An inspiring photo can go a long way in Facebook advertising. Images are more scannable than videos are. When a user comes across your photo ad in their feed, they can quickly digest it and decide whether or not they will check out your business further. After all, there's a single focal point and minimal text. Luckily for you, the creation of the advertisement won't take up too much of your time either. Keep in mind best practices as you show off your products in photo ads for Facebook. You need to save the file type as either JPG or PNG. The file should also only be 30 megabytes maximum.
Carousel Ads
You may have more than one image that you would like to use in an ad. In which case, carousels are the right fit for you. They allow you to showcase up to ten images, giving Facebook users a better look at your offerings. If you want, you can even use ten videos in a single ad, or mix and match the content type on each page. And there are two ways to organize your carousel content. The first is by letting Facebook automatically optimize it, while the other is that you manually do it. For those that are trying to tell a particular story with their carousel, going with the latter option will be a better move.
Stories Ads
Social media users love the concept of Stories. They are able to connect with their friends, family, and brands in an immersive way. This is due to the fact that Stories are optimized to offer a full-screen experience. It feels more authentic than a typical in-feed ad. With more than 500 million people using Stories every day, it's a space that you should definitely embrace for Facebook advertising. And if you have already made a Story before, this will be a piece of cake. Simply go into your Ads Manager, choose an objective and audience, and add your creative.
Slideshow Ads
When you create an advertisement, you need to highlight your benefits. Get to the point in a visually attractive way. Slideshow ads can help you achieve this, with their mix of video and photo qualities. Still images are combined in a slow-moving GIF that gives users enough time to process each one. Facebook advertising even offers music if you would like to make your slideshow more interesting. This is an ideal ad type for a business that wants to communicate a step-by-step process. It simplifies something that would otherwise be complex.
Messenger Ads
Facebook advertising doesn't just target users in their feeds. It can also capture their attention within their Messenger inboxes. The best part is that you can use the exact same creative for Messenger ads that you are in your other advertising efforts. When a user clicks on the ad, it takes them to a new conversation in Messenger where they will see the call-to-action button. It's an impressive feature considering it can be placed both between conversations and between Stories. And Facebook is more than happy to handle that for you. They automatically deliver your ad to Messenger in the place where it's most likely to drive results.
Collection Ads
Do you have a retail e-commerce shop? Further, do you have a series of products that go together? Facebook's collection ads make it easy for you to show off these products, displaying them in a way that users can browse and experience a catalog in a single post. Three templates are offered. The first is Instant Storefront where you can dynamically organize products into groupings. Secondly comes Instant Lookbook for businesses that want to show products in action. And, finally, is Instant Customer Acquisition for driving conversions on a mobile landing page.
Examples of Great
Facebook Marketing
Campaigns
Need some inspiration to draw from to kick off your Facebook marketing efforts? There are an incredible amount of business pages that you can choose from. Search for those in your niche to see what kind of strategies competitors are executing. In the meantime, here are three brands that we feel have done well for themselves on the platform.
Mailchimp
If you want to see a visually stimulating take on Facebook marketing, head on over to Mailchimp's profile. With several of their posts being videos, they know how to keep visitors interested for longer and drive them to check out the rest of their content. This is seen in how they post audio clips from their Partners podcast, layered over photos of the people who are featured in that episode. It even has a transcript to make it more accessible. Users that are interested in the quote can head to the link within the post, which takes them to everything they need to access the Partners podcast.
Blue Diamond Almonds
You will never have to guess what Blue Diamond sells when you get a glimpse of their Facebook marketing campaign. On their business page, they have found a multitude of ways to creatively showcase their almonds. By using bold colors as backgrounds, their posts are made even more eye-catching. They display easy-to-understand memes and interactive posts that ask visitors to drop a reply in the comments. You can even play a simple Blue Diamond crossword puzzle! Having a casual and humorous personality does a good job of getting the right people to engage with their content.
Canva
The person behind Canva's Facebook profile has been succeeding at bringing in a layer of humanity. It's something that businesses may forget about, instead trying to be as professional as possible. But being able to relate with your audience, especially as a company that is founded on artistic expression through digital media, is necessary for upholding your reputation. They do this by responding kindly to users, thanking them for their #CanvaLove. Another way that they encourage their audience is by sharing their stories with them. This is exampled by how, in May, they proposed the question: "What creative project are you currently working on?"
What it boils down to is what your objectives are. Who are the decision-makers that you want to reach, and what is it that they are hoping to see? When handled with care, Facebook marketing and advertising do a lot for your business. For some business owners, it's their primary—or only—channel. Just make sure that you are following best practices for conducting yourself on the platform.
Comments are closed.