Expert SEO Tips for Colleges and Universities
By Megan Marshall, Tuesday, August 30, 2022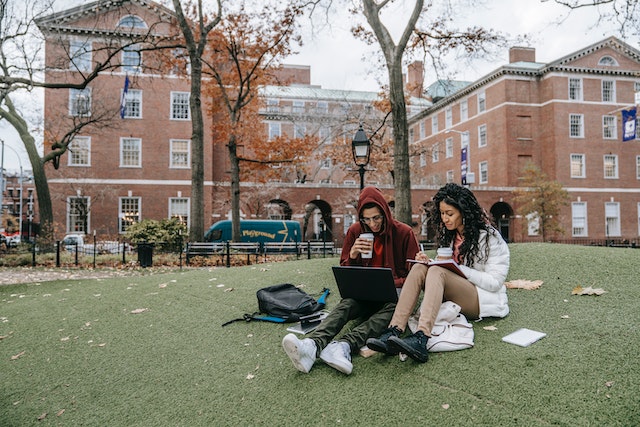 Do you want more students to notice your school or certain programs that you offer? That's where search engine optimization (SEO) comes in. This is the process of making improvements to your website so that you increase your search engine visibility. It isn't just businesses that need to consider it. After all, there are several boxes that prospective students need to check before they commit to a college or university. Considering there are thousands of options in the United States alone, if they aren't seeing what they need to, those students will keep it moving.
Google is becoming more robust, across the board. It is continuously learning what needs to happen in order to best fit the needs of its users. Part of this is increased functionality in college search, a feature that was launched in 2018. It aimed to provide students with quick access to information about the costs, acceptance rates, and graduation rates of schools.
Higher education has been seen to have a unique set of challenges when it comes to SEO. So, you should be taking into account how you can obtain a strategic advantage with your marketing efforts. Let's dig into what colleges and universities are able to do to improve their SEO.
Ensure that your site works on mobile.
Today, so much of the nation owns smartphones. We use them to communicate with our friends and family, take photos and videos for social media, play the latest addictive games… And we look up answers to questions right from our phone's browser. There is no need to wait for access to a computer when you are on the go. Instead, iPhone users have Safari right in the palm of their hand. They can even verbally ask Siri to search for something.
For this reason, responsive, mobile-friendly web design is a must. Your user experience can be harmed otherwise. It isn't just a good idea for your incoming students to have access to your content across devices. Search engines also expect it, seeing as search results prioritize websites that cater to mobile users. Google, in particular, has switched to mobile-first indexing. This means that it is using its mobile index to rank sites, as opposed to its desktop index. You are missing out on a big part of SEO for colleges and universities if your layouts don't display properly on smartphones.
Come up with page URLs that make sense.
Your school's website needs to have structure. Think about how your content is currently being organized. That is, which pages are linked to one another? Do your groupings make sense? Will a user be able to get to where they want to go by following the path you set out for them? Let's say that you have an internal link on your degree list. If someone were to click on the link attached to "Business Administration," they should be taken to the Business Administration degree page. Were they to instead be taken to the Aerospace Engineering page, they would, of course, be confused and frustrated.
To improve the SEO of colleges and universities, the key is to make sure that URLs are descriptive. They should clearly point to what a visitor will find on that web page. The URL needs to also be memorable enough for them to recall it when they come back to your site later. An example could be "www.universityname.edu/business-administration." Stray away from using random numbers and letters. Not only will they confuse students, but also search engines.
Integrate keywords into your content.
The point of using keywords is to attract the right attention to your website. As you are building content, you need to be mindful of who your target audience is. That is the crux of SEO. Once you have a better understanding of the people who are going to be consuming your content, you can better write it. Of course, you know that you want to reel in incoming or transferring college students. You even want to keep your current students interested in what you have to offer. But on a page-by-page basis, it goes so much deeper than that.
Algorithms are constantly changing, and so is user behavior. With that in mind, the SEO strategy for your college or university is going to need to evolve accordingly over time. This means that your keywords might not stay the same. Do your research about this new wave of students. Even if you have branded degrees, that might not be what they are searching for. Use language that makes sense to them. An admissions counselor could be of great help here considering they are the ones getting to speak the most actively with students.
---
Want to see what WEBii has to offer colleges and universities? We partnered with The University of Texas at Austin's Knight Center for Journalism on their web development!
---
Get rid of duplicate content.
You might think that it's a good idea to have the same content on multiple pages. This will get more eyes on it, right? Doesn't that mean it will help you out in the rankings? Unfortunately, that isn't the case. Sites are actually penalized for repeating content across pages because search engines recognize that they are being manipulated. It's the same way that you don't want to stuff your pages with keywords. Colleges and universities that go overboard with SEO can have difficulty moving up in the ranks. That's because Google won't know which page it should actually rank.
Google encourages the creation of unique content. It should be valuable and informative. By duplicating content, you aren't showcasing the full breadth of your abilities as an educational institution. So, figure out where on your site you are able to consolidate. Having fewer repetitive web pages will make for a better user experience overall.
Don't make your images too large.
For many years, page load speed has been a critical ranking factor. An SEO strategy for colleges and universities needs to consider it. Site visitors don't appreciate having to wait a few seconds longer than necessary for every single web page to display all of its content. They want to get in, get what they need, and get out. The "get out" part will happen much faster if they feel that they can't rely on your website to quickly provide them with information. But once you have noticed that your pages are not performing as well as they could be, you need to determine the cause. It might be because your images aren't optimized.
Oftentimes, colleges and universities can be found to display heavy imagery. Whoever is uploading these images should take the time to resize them. If you have a WordPress website, you can find a plugin to handle this for you. Otherwise, there are many free online compression tools that you can use.
Fix any links that have broken.
SEO is not complete for colleges and universities until broken links have been taken care of. Broken links are hyperlinks that lead to non-existent web pages. An error message will be received upon clicking them. This could be caused by URLs that have been changed but haven't been redirected. Otherwise, it's due to the page being taken down entirely or someone not typing it in correctly.
By fixing broken links, you potentially get ranking benefits. After all, it's good for your user experience. Students don't want to try to go to a page, only to be blocked out by a 404 message. If you have hundreds of broken links, though, make sure that you are prioritizing your time. Go after the links that are on your highest value pages. These are the ones with freshness signals. That means the pages that are regularly getting traffic and links coming to them.
Build up a strong backlink portfolio.
Credibility isn't given—it's earned. You need to be able to prove that your college or university's website is worth someone taking their time out of the day to check it out. This could happen through the growth of your backlink portfolio. When another site refers to yours through a hyperlink, it's known as a backlink. They are signaling to both users and search engines that they feel that your content is useful. This might be done through a blog post that references data from a study that was conducted in one of your departments. Or it could be that one of your faculty members participated in a guest writing opportunity. Perhaps your school is even nationally ranked and you have been called out for your impressive student body. There are many opportunities for your institution to receive reputable backlinks and ultimately increase your site's authority.
Luckily, your website has a .edu domain. It was created for the sake of establishing institutions in the domain name hierarchy that have a focus on education. Google naturally ranks .edu sites high because it is a top-level domain name.
Pay attention to other
colleges and universities
.
You need to make sure to run an SEO audit on your site. But what you are doing internally is only half of the battle. It's likely that you are aware of how smaller schools struggle to keep up with massive institutions, such as the Ivy Leagues. They have so much more pull and prestige. If you are coming here from a smaller school, you need to be even more on top of SEO for colleges and universities than they are. Keep an eye on the websites of those that you have the most overlap with. This might be the other campuses in your state or those with similarly popular degrees.
The best way to do this is by conducting a competitive market analysis. Consider using SEMrush to learn more about their strengths and weaknesses. What this boils down to is that you are trying to figure out which of your competitors you can learn from. This isn't even just in regard to SEO. It could be their messaging and advertising strategies. Every bit of data that you acquire is informative.
Need some help developing an SEO strategy for your college or university? Get in touch with the team at WEBii. Following an SEO health check audit, we will be able to provide you with a detailed guide on the direction your school's website should go in. Consider our setup process, which equips you with the implementation of our recommendations. If you are redesigning your website, this is an excellent addition.
Comments are closed.