A Walk-Through of Web Hosting Insights for New Site Owners
By Megan Marshall, Thursday, May 12, 2022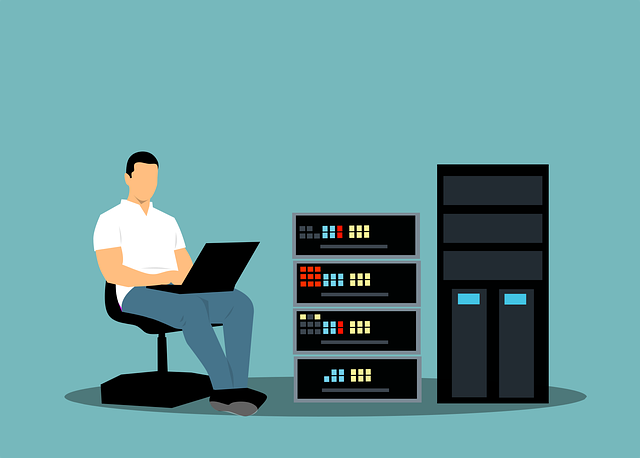 Picking your first web hosting provider is a big step when making a site that will be published on the internet. Essentially, web hosting is the service that enables you to have that online presence. It provides the connection that other internet users need in order to access your site. But, if you aren't familiar with what hosting fully entails, it can be a bit confusing to dig into. You don't want to toss your business in with the wrong web host because you weren't sure what you were doing. Were that to be the case, it could lead to more problems than you can afford. We will discuss all of the web hosting insights that you need to know.
10 Common
Web Hosting
Terms Defined
Building a site isn't all fun and games. There are a lot of technical language and web hosting insights that you are going to need to know, even if you don't create it yourself. Here is a list of explanations for basic web hosting terms that new site owners will hear at some point in the future.
Domain Name
This is the name of the website, as seen in your browser. An example of this is how our domain name is webii.net. It is also what comes after the @ symbol in your email address. In order to reserve a domain name for your business, you have to purchase it through a registrar.
Servers
These are computers or systems that host websites and web applications, located in a data center. They provide data and resources to you, as the client, so that your business can remain functional online. One of the main web hosting insights to keep in mind is that servers are the lifeblood of networks.
Control Panel
Control panels provide the tools for managing your website and web hosting account. Every hosting company offers one as part of their plan, and it aims to make things easier. From the control panel interface, you can manage your emails, files, and domain.
Hypertext Markup Language (HTML)
This is the code that determines the structure of your web pages. With HTML, you are able to click a link on a web page and be redirected elsewhere. It evolves alongside the requirements of the internet. There are other applications to make a site more dynamic.
File Transfer Protocol (FTP)
When you download, upload, or transfer files between devices, it is known as FTP. It is built into most web browsers. This web hosting insight is important because it explains how it is possible for individuals within your business to share information over a network.
Internet Protocol (IP) Address
Your device is identifiable by its IP address because the internet needs to be able to differentiate between devices. This unique string of numbers can be located on sites like whatismyip.com. You will typically only see an approximate location.
MySQL
Designed to be compatible with many other technologies, MySQL supports a variety of programming interfaces. It is also easy to use. This means that it is a very practical choice for relational database management system (RDBMS) software. RDBMS is used to implement and, as the name implies, manage collections of data.
Secure Sockets Layer (SSL)
To keep cybercriminals from modifying your site, you can install an SSL certificate. It achieves this by using encryption algorithms to ensure that any transferred data isn't possible to read by outside sources. Today, the evolution of SSL known as Transport Layer Security (TLS) is widely adopted and encouraged to be used by web hosting providers.
Post Office Protocol (POP)
As the most commonly used message request protocol, POP is the standard. It is what makes it possible for you to download email messages from a server to your computer. However, it does not handle sending messages. Instead, that is covered by Simple Mail Transfer Protocol (SMTP).
Linux
Operating systems manage the processes, memories, software, and hardware of computers. Linux is the most used open-source operating system available. In fact, around two-thirds of the internet is made up of Linux-run web servers. Even NASA's International Space Station uses Linux to run various systems. Not only is it flexible and secure, but it is also free to anyone who wants to use it. 
Types of
Web Hosting
Every website has different needs. At the core of all of our web hosting insights, you need enough storage, speed, and reliability. Regardless of where your site lands in terms of the number of pages and amount of sensitive data, these are considerations you should be mindful of. And there are three types of traditional web hosting routes that you can take. The first is shared hosting. As the name implies, you will be sharing resources with other websites. The second is dedicated hosting, which offers you complete control over the server's configuration. And, finally, there is VPS hosting. The features offered fall somewhere in between shared and dedicated hosting, with users getting full root access to their server.
But what about cloud hosting? This is a relatively new phenomenon, in which interconnected virtual servers host websites. The cloud, in general, has been on the rise in tech solutions in recent years. What this means is that users and companies alike don't have to depend on the management of physical servers. Some major benefits of cloud hosting consist of the architecture being able to anticipate traffic surges, the reduced likelihood of DDoS attacks, and incredible scalability for site growth. Just note that the cloud is unable to work without a connection to the internet.
Can I Host My Own Website?
Simply put, yes—you can host your site. For those that are feeling adventurous, your normal desktop environment can act as a server. This cuts out the communication with third-party hosting providers. However, if you aren't an experienced webmaster or highly savvy with technology, it wouldn't be the best idea to tackle web hosting on your own. It can be fun to learn more about what it takes to have a good hosting system, but for serious projects, it simply isn't practical. Home internet connections typically aren't designed for serving web pages, and you may not even have the right bandwidth quota. Essentially, the more hands-on approach isn't as reliable.
Find a company that has proved itself to be well-versed in web hosting insights. They will be someone who has been around the block a few times. Expert providers will be able to achieve that reliability you couldn't otherwise have. You will get to experience high website uptime, have access to data backups, and see improved performance. While it may appear to be an expensive investment, in the long term, having a web hosting service will be a more cost-effective and efficient choice than running things yourself. The same goes for if you planned to hire in-house employees.
Keep Your Site Secure
Website security is something that you need to take seriously. Investing in a safe web hosting plan can be a game-changer right off the bat because they are actively trying to keep their servers protected. Good web hosting providers will set you up with a sophisticated firewall, an intrusion prevention system, and malware scanning. They take every precaution to keep their servers dependable. With that in mind, our final pro web hosting insight is to take care of vulnerabilities as soon as your web host informs you about them. Letting those vulnerabilities go unpatched could spell disaster.
If you don't have plans in place in case something goes wrong, you need to get on that immediately. No hosting service can promise you absolute security on its own. After all, the majority of hacking incidents occur due to the end-user. When you are running a site for a business, you want to ensure that every team member who has access to it will handle it with care. The last thing you want is to have your site overrun by cybercriminals. These individuals will steal, expose, and possibly even destroy your data. Their motivations are to gain something from you, oftentimes being money, whether it be from your business or from your customers that they were able to get information about.
Are you ready to bring your business online? WEBii has you covered for all of your digital needs. Not only are we a leader in web hosting, but we can also get you through the custom web development process. Our team knows what it takes to create a site that both prospective customers and search engines love. Contact us to learn more about our web hosting insights and what services we can provide.
Comments are closed.