What Happens After You've Chosen the Wrong Web Host?
By Megan Marshall, Tuesday, March 15, 2022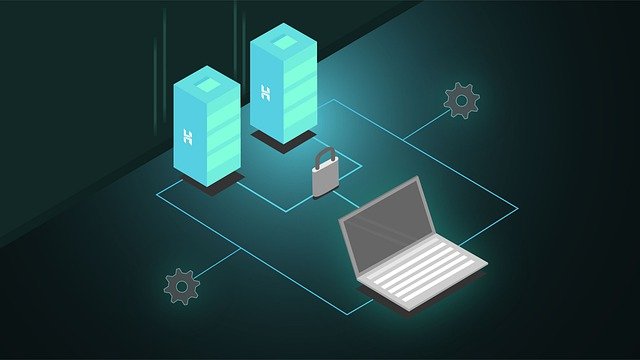 For your website to be accessible online, it needs to live on a server. These are provided by web hosting companies. Once an internet user types your domain into their browser, their computer connects to your server so that they are able to see your web pages. But web hosts don't just give you the server—they also offer support to ensure your site is properly functioning at all times. This way, your business can focus less on troubleshooting and more on marketing, advertising, and sales. That being said, not every web host is created equal. It may feel like a chore to pool through dozens of web hosting providers, but if you don't pick correctly, you could face problems down the line. Let's think through what makes the wrong web host and what makes the right one.
Four Problems Created by the
Wrong Web Host
In order to deliver efficient services to your own customers, your web hosting provider needs to efficiently serve you. These are some of the red flags that should turn you away from your current provider.
Your software isn't supported on the hosting server.
Software is important because it's what makes your computer hardware be able to perform tasks. It is also a critical asset to your business in terms of it being chosen to align with your business needs. If your web host isn't capable of supporting your software, this can be a major issue, especially if it's what your staff is already highly familiar with. While you can certainly ease into new software, you shouldn't have to.
Your web hosting tech support is unresponsive.
It's likely that you are going to have to come in contact with tech support at some point in your website's life. Unfortunately, not everything with your site can go perfectly at all times. But it just makes the issue even worse when the support team isn't getting back to you. You know that you have the wrong web host when you are left in an extremely vulnerable moment without any form of communication from them.
Your site downtime is high.
When your website isn't functional, it is considered downtime. Having downtime is not good for business, both on your end and for the sake of your customers. Admittedly, it isn't always the host's fault. If you run an SEO audit and your site isn't optimized, that could be the root of your issue. However, should your site be in good condition, having a high downtime may mean you have outgrown your hosting package. In which case, upgrading is necessary so that you have the resources you need.
Your reputation and time are lost trying to fix problems.
Overall, the worst part about having the wrong web host is that they cause users to distrust your brand. This comes from a combination of the above issues. When you aren't getting the help you need, you are stuck attempting to deal with those problems on your own. For those with limited IT knowledge, this could leave your customers at a complete loss, either making them frustrated or fearful of their digital safety. If you want to continue to boost conversions and get positive engagement, there is no way around it… You need to invest in a better host.
Four Benefits of Having the Right Web Host
Once you have determined that you have the wrong web host, it's time to start searching for one that can truly fit your business's needs. Here are a few things that you should expect out of your next provider.
You are provided with an intrusion prevention system.
An intrusion prevention system (IPS) is a security tool that monitors your network for malicious activity. What it's looking for is the signatures of infamous threats, or else behaviors that are abnormal when compared to the rest of the network. It then reports the activity and blocks it. Your host needs to offer sophisticated cybersecurity responses like this so that your site can stay live and your data can stay protected. As cyberattacks continue to evolve, you need to have someone who is on top of managing your vulnerabilities.
You can continue to grow your website with ease.
A 2020 report by Grand View Research discovered that shared hosting is the most dominant form of hosting. Perhaps that is what you currently have. But are you expecting a boom in traffic at some point, yet aren't at that stage just yet? This could be because you are a brand new business, or else because you haven't started implementing strong marketing efforts yet. Find a web host that offers flexible plans so that you can adjust when the time comes. Scalability is a must when you need the resources that you don't have.
You improve your website's performance.
Every business wants to be visible online. Don't destroy your chances of ranking on Google because you have the wrong web host. While website speed is affected by various factors, your host should be providing you with a fast server. They also need to give you enough processing power and memory. Teaming up with the right one means that you will have a better loading speed that keeps users interested in your content, as opposed to being angry with a little swirly icon.
You have a team of customer-centric experts.
It doesn't just stop at a reliable server—you also require a reliable team behind you. IT support needs to be able to resolve issues quickly and kindly. Remember that enhanced customer satisfaction is key. When a business has high customer satisfaction, it performs better financially than those who don't. Your customers are the ones who are using your website, potentially on a regular basis. Even returning customers may not be up for dealing with your site problems for too long.
Choosing the wrong web host can seriously set you back. However, our Austin-based digital agency is a leader in web hosting. For organizations interested in VPS or dedicated server solutions, WEBii has got you covered. After looking over our web hosting plans, let's talk about the resources that you need to succeed. Our team is committed to giving you the best experience throughout your site's life.
Comments are closed.