Resources and Factors to Consider in a Web Hosting Plan
By Eli Newman, Friday, April 10, 2020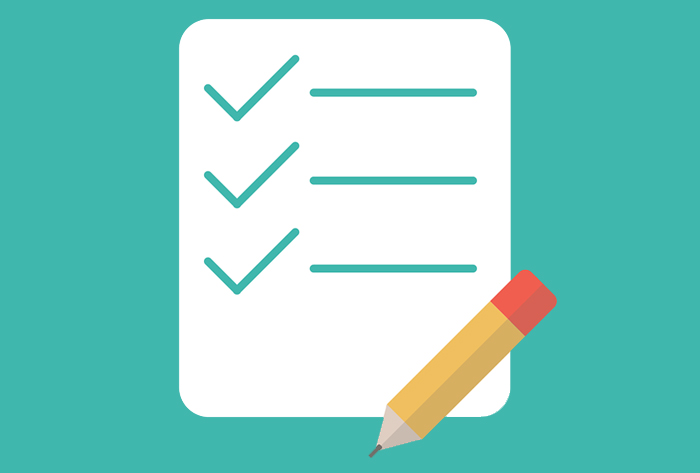 When considering web hosting plans, there are a few things to take into account besides the price tag. Other factors to consider include the amount of disk space and bandwidth you will need to host your website and keep it up and running, email services, the handy tool belt to manage all of your resources and options, a modern control panel, and lastly, technical support. Let's take a more in-depth look into these features to learn a bit more.
Disk Space
Disk space refers to the amount of storage allocated for your account to store all of your files and content. If you are looking to set up your first web hosting account, you may need to do some research to determine how much space you may need. For those of you migrating your website from one host to another, before taking your current disk space usage at face value, you may wish to conduct an audit of your website and the files stored on the server for your account.
If you have managed your website over the years and updated content regularly, you may discover that all of your files within your account are not necessary for your website. You may have old photos, videos, backups, or logs that are taking up space, even if they are not on your website. Determining what is necessary and unnecessary will help you decide which plan will be best suited for you. Be sure to back up any files that you do not plan on migrating once you've determined what does not need to be migrated.
Bandwidth
Bandwidth refers to the amount of data transfer that is allowed over a network connection over a set period of time. The more bandwidth you have for your website, the more data transfer will be able to take place over the network between your website and those that visit it.
Not having enough bandwidth to support traffic and data transfer for your website will result in downtime for your website. You will want to monitor the bandwidth your account has been using over the recent months (maybe as far back as the last year) to determine the amount of bandwidth you will need to support traffic to your website. If you plan on running any kind of campaign or heavy marketing that may result in above-average traffic to your website, you will need to take this into consideration when determining how much bandwidth you will need.
If this is your first time purchasing a web hosting account, you may wish to speak with a customer service member for any web hosts you are considering to determine what they recommend.
Email
Many web hosts today offer email services as part of some or all of their web hosting plans. Some web hosting companies have this as an add-on feature based on the plan that you choose, while others include it for free.
Hosting your email and website all in the same place might sound like a great and convenient idea, but there is something to consider with this setup. Your disk space will be shared by your website files and your email, which may mean that your website and email accounts may be fighting for space. If you configure your email accounts in a way that will leave copies of emails on the server, the amount of disk space that these emails take up will continue to grow larger and larger if they are not regularly monitored. This is especially true if large attachments are being shared via email.
A high-resolution photo that is 5MB might sound small. But let's say for example that you share that photo with a coworker that's also using the same disk space. You will have occupied 5MB of space with that photo in your Sent folder, and your coworker will be occupying an additional 5MB in their Inbox with the same photo. Your account is now using 10MB for a single photo, with a single email. Over time, this can really add up and take over your disk space.
If you determine that you and any others using your disk space will only be using email for basic use, or if emails will be monitored, backed up, and removed from the server, then hosting your email with your web host may be a good option. Otherwise, you may wish to look for a separate email service such as Microsoft or Google email solutions.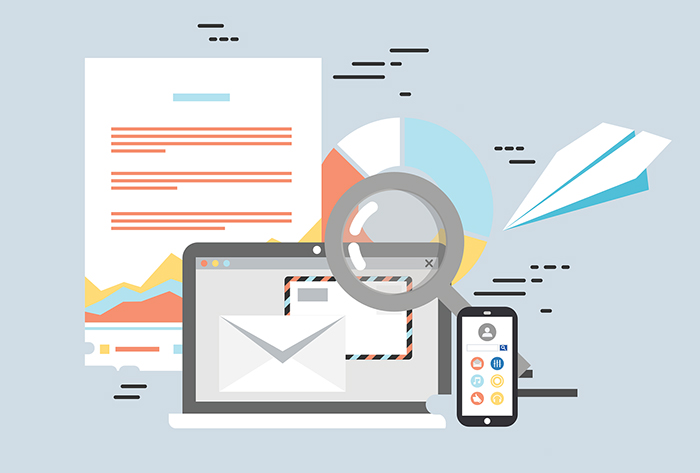 Control Panel
A modern control panel for your web hosting account is essential for easily managing resources and account settings, so you will want to heavily consider investing in a web hosting package that offers one.
Having a control panel will give you access to monitor resources such as bandwidth and disk usage, among many others. You can manage email accounts for your domain, access your website files via a file manager, or manage your DNS if you wish to host this with your web host.
Customer Support
Not all web hosts offer free customer support to assist you with aspects of your web hosting plan. There are a lot of bells and whistles that often come with your account, and for those that are not incredibly familiar with how to manage all of these features, it can seem quite confusing as to how different tools and features can be managed.
With that being said, not all customer support teams are highly reliable. Managing the features in your account can be quite delicate, so make sure that you choose to host with a company that offers free and reliable customer support.
When searching for a web hosting plan, remember to consider more than just the cost of your plan. To make sure you have all of the tools you need to set your website up for success, consider the disk space and bandwidth you will need, along with the email services you will be using. Make sure that you can manage all of these features with a modern control panel, and lastly, make sure you have access to free customer support with the company that you host with. Once you embark on the development of your website, having done your research will have set you up for success.
Comments are closed.