Why Website Security is a Mainstream Concern
By Megan Marshall, Sunday, October 17, 2021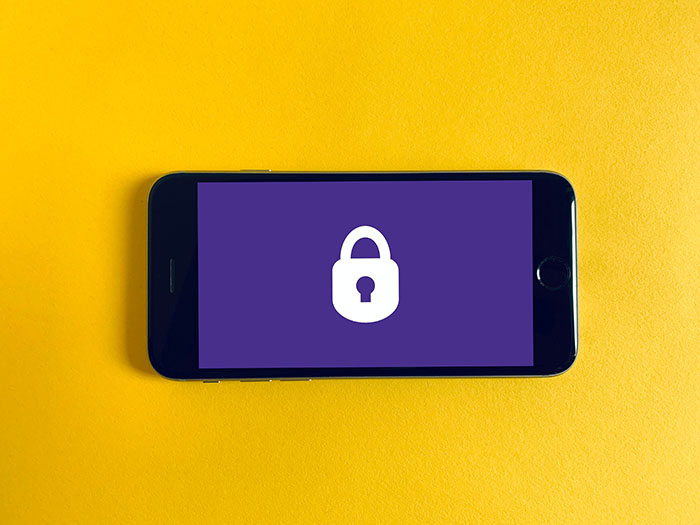 Website security is an important issue for any business with a website, not just big companies and commerce sites. Photo by Franck on Unsplash 
It only takes a matter of seconds before a website visitor determines whether or not they feel safe with you. People are serious about using platforms where their personal data will be secure. If you haven't earned their trust, you will land yourself lower down the Search Engine Results Pages (SERPs), which is rough on your business. Read on as we discuss what could threaten your website security and how you can respond to it.
What is Website Security?
Website security relates to the protection of public-facing websites from cyberattacks. With the growth of big data, it has become increasingly apparent that businesses need to actively safeguard both the private data of their customers and themselves. In 2019, Accenture reported that, in the past five years, there had been a 67% increase in security breaches, and an 11% increase in just one year.
Cyberattacks are all too common and could severely damage the reputation of your business. Website maintenance is important because it can significantly help you on the security front, what with even the most popular applications needing continual upgrades to protect them. Don't let cyber criminals get in the way of your success when the additional expense is nothing compared to the costly clean-up you will endure otherwise.
Types of Website Security Threats
These are some examples of common security concerns:
Spam
When your reader sees a wall of irrelevant comments, they may decide to leave your website, and Google will, in turn, punish your SEO ranking for hosting spam. Spam can be more than annoying and unsightly—it can also be harmful. Phishing links are used to trick your visitors into clicking a URL so that cybercriminals can steal user data, including passwords and banking information.
Malware
As a big threat to your website, malware is the "malicious software" that hackers can introduce in a variety of ways. Whether the virus is located in page redirects or emails sent to your employees, it intends to destroy computer systems, gain access to private data, and sometimes even make money off of your site. You should have a multi-layered defense in place that quickly identifies malware through constant network scanning.
DDoS Attacks
DDoS stands for a distributed denial-of-service attack, in which there is an attempt to take a site offline through overloading the server with traffic. This will deny access to the users who are trying to visit your website, leaving you in a rush to get the server back online. Although the number of successful DDoS attacks has reduced over the past decade, any online business is vulnerable to the malware and loss of revenue that comes with them.
How Can I Protect My Website?
Make HTTPS protocol a priority
By having HTTPS tacked onto the front of your URL, you ensure that your website is secure and inform visitors that they should not worry about their privacy. Because Google prefers sites that use HTTPS protocol, your search ranking will also be improved. If, instead, the web browser reads "Not Secure," then the visitors will not feel your business to be trustworthy, considering their personal information could easily be intercepted.
To address this, you need to order a qualified SSL certificate from your web host and install it on your hosting server. You also need to make sure your website is coded with the "HTTPS" URL format.
Limit employee access to your website 
It is important to know when and where security breaches occur. Giving website access to a limited number of people allows you to trace breaches back to a particular login, forcing both accountability and caution from your employees. In IBM's 2017 Cyber Security Intelligence Index, it was found that 95% of security incidents are due to human error alone, meaning you should make time for more conversations about cybersecurity with your team.
Invest in a safe web hosting plan
Web hosting services work to upkeep the reliability of your website in a time of rapidly changing technology. The provider you choose plays a large role in your safety, especially when considering how shared hosting plans could make you suffer from a hack that isn't even directed at you. Here at WEBii, we are a longtime leader in web hosting, providing experienced in-house service administrators, web developers, and dependable servers to leave you stress-free and your website out of harm's way.
It's time to start thinking about how to implement an effective website security plan. While the internet is a dangerous place, it doesn't have to be. Contact us to learn more about how to make your website safe for all users.
Comments are closed.