Twitch Influencer Marketing: How to Effectively Advertise in the Gaming Industry
By Megan Marshall, Monday, February 28, 2022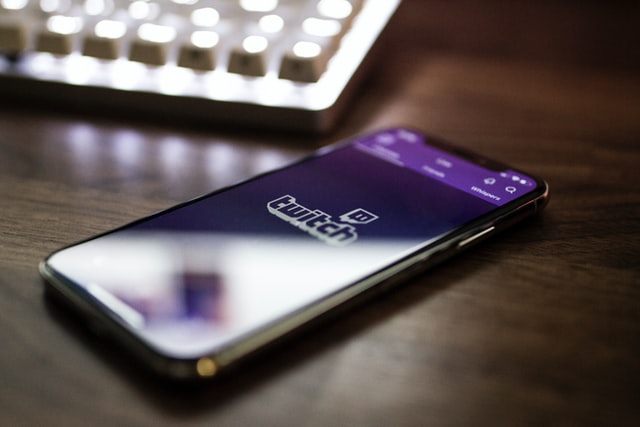 Twitch is a fairly new player in the influencer marketing game. Although the live-streaming platform as we know it has been around since 2011, the pandemic caused a massive boom. Back at the start, The Verge reported that, in the matter of a couple of weeks, viewership had risen by 31% and hours watched increased by 10 million. Since then, there has been no slowing down. Marketers have seen this and started to take advantage of the growing fanbases of these gamers. The best part about this new wave of Twitch is actually that it isn't even all about gaming anymore. There are categories for zoos, art, cooking, and music. So, even if your company has nothing to do with the gaming industry, you can still find your niche. Let's learn more about Twitch influencer marketing and whether it's a good fit for your products.
Infographic: Why Should You Use Influencer Marketing?
80% of consumers have purchased a product because of an influencer's recommendation.
Micro-influencers are used 10 times more by brands than macro-influencers.
For every dollar spent, influencer marketing campaigns earn $5.78, with some earning as much as $18.
71% of marketers believe that the quality of influencer marketing is better than other sources.
Affiliate marketing earned $17.B in 2016 vs $13.6B in 2022.
The ROI of influencer marketing is 11 times greater than banner ads.
Millennials are more likely to take advice from influencers on YouTube than traditional media personalities.
92% of consumers trust online word-of-mouth.
Instagram is the most frequently used social media platform for influencer campaigns.
130 million Instagram users take advantage of social shopping by looking at product photos and Stories.
As of 2020, there were 1360 influencer marketing agencies.
How Do Twitch Influencers Make Money?
Creators on Twitch have the option to become an affiliate or a partner of the platform. To qualify for the affiliate program, they need a minimum of 50 followers, on top of 500 total minutes streamed over the course of seven days in the past month. Once approved, affiliates are able to earn percentages of their subscriptions, donations, and ads. For the partner program, there are more strict requirements. That is, streaming for 25 hours across 12 days, with a concurrent viewership of 75 users. However, fulfilling this doesn't guarantee partnership. They want creators with high engagement and brand-safe content. Although partners do have access to special features, they earn percentages from the same sources as affiliates. Running ads provides passive income, while users directly put money in their pockets. Brand deals are also a huge source of their revenue, which is where Twitch influencer marketing comes in.
Is Your Audience Currently on Twitch?
With visitors coming from well over 200 countries, Twitch's 30 million average daily visitors is primarily made up of millennials and Gen Zers. The platform also consists largely of male viewership. However, that isn't to say that women don't enjoy consuming Twitch content. In fact, more and more women are getting on Twitch, whether it be to watch or to stream themselves. In an updated version of Twitch's user demographics, Backlinko shows that, in four years, the percentage of women rose from 18.5% to 35%. So, definitely don't discount the platform if your products are geared toward women. In fact, don't discount it if your products are geared toward people over the age of 35! They make up 27% of the viewership, and may even watch with their kids. The key is to find the influencer that these users are engaging with.
What are Your Goals with
Twitch Influencer Marketing
?
As you would with any digital marketing campaign, create goals that are aligned with the needs of your business. Make sure that you are sticking to measurable goals. Maybe this is increasing the ROI on your Twitch advertisements or driving up the percentage of new users on your website. You also need to set a specific amount of time to achieve your goal so that you can best manage your day-to-day. This could be something you want to see happen during the quarter, for instance. By the end of the period, you will be able to effectively track your success because you have kept your head in the game. No matter what your goals are, remember that you are supposed to be teaching the folks at home about your products and services. Aim to connect with them with every project you take on.
How Can You Get Creative with Marketing?
Twitch influencer marketing can make a big impact on your brand. If, that is, you find the perfect balance of entertainment and sales to showcase your branded content. To do this, you have to start by genuinely knowing what your shared audience likes. Is there anything that they have been particularly receptive to on your other channels? What about on the creator's? Understand that they have a very loyal fan base for a reason. People are heavily influenced by other people. Because social media influencers are the face of their own brand and actively engage with their viewers, they have that extra layer of trust that you may not as just a company. See if you can find an advertising method that leans into the kind of content they produce. And don't give them a strict script that will make them seem fake.
Are You Able to Purchase Ad Space?
When it comes to traditional advertising, prices and formatting vary. However, buying ads directly from Twitch gives you the most controllable experience. If you have ever watched a Twitch stream, you have most likely seen pre-roll ads, in the same way that you would for a YouTube video. You have probably also seen ads come up in the middle of the live stream, which are either automatic or manually set up by the affiliate or partner.
For brands looking to create their own customized streaming experiences, incorporating a mobile video streaming SDK can provide a seamless and interactive experience for their target audience. This technology allows companies to develop and integrate video streaming capabilities into their own apps, giving them more control over the advertising content and user experience.
Going back to Twitch, it may only be one ad or it could be eight. Think of this as though you are watching a cable TV show. You have to sit through a certain number of commercials before it comes back on. Unless you have a service, like Netflix, which is parallel with Twitch subscriptions. In which case, you could bypass those ad breaks. But, for the majority of viewers, your ad will be watched.
Brands That Use
Twitch Influencer Marketing
Twitch creators' audiences care about their opinions. In fact, people often trust influencers considerably more than they trust the brands themselves, even if they are aware that they are being paid to advertise. Here are three companies that have already gotten their stake in the game with Twitch influencer marketing.
G FUEL
G FUEL has branded itself as "The Official Drink of Esports," partnering with Twitch creators by giving them discount codes for promoting their energy formula. They have the influencers put a button in their profiles so that viewers can click on it and be sent to their website. You can even find them on the platform at GFuelEnergy, where they do Twitch takeover streams.
HelloFresh
Many influencers can be seen participating in cooking segments on behalf of their HelloFresh Partnership. As a partner, they are able to receive their own benefits as viewers use their code. Creators are able to set up an extension to where when a viewer types !hellofresh into the chat, they get a notice of what the code is, what they get from using it, and the link.
Cash App
#CashAppPayDay was a PR event, streamed live on Twitch, consisting of 21 top content creators. They partnered with the well-known gaming team, 100 Thieves, to gain even more publicity around it. Plus, they were able to surprise their audience with the announcement of a 100 Thieves Cash Card that provides exclusive benefits.
Does it seem like Twitch influencer marketing is something that your business would thrive using? If so, start reaching out to creators. Find ones that you think would positively represent what your brand stands for. Give them, and their audience, a reason to trust and support you. And make sure to always entertain first and advertise second.
Comments are closed.