Mobile Web Design Must Haves
By Ruth Hawk, Thursday, April 19, 2018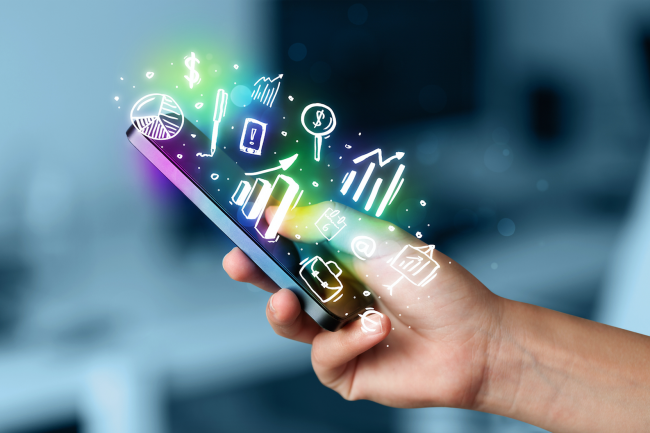 With mobile web design firmly entrenched as a necessity for any website, it is becoming important to define which elements constitute a strong mobile site. Despite the fact that more people use mobile devices to access the internet than desktop computers, many websites still settle for simply minimizing their regular site to fit the smaller screens of smartphones and tablets. However, a truly effective mobile web design must take into account the differences between mobile devices and desktop computers. Here are just a few elements that every mobile web design must have in order to accommodate the differences between mobile and desktop and in order to improve the overall user experience on these devices.
Mobile web design must go big or go home.
You know what small screens and big fingers equal: Frustration. And the frustration can easily turn into abandonment–of your website. The mobile experience, therefore, has to include large buttons, text, and links that are easy to read and even easier to navigate. For example, do you have a call to action button on your homepage? That button needs to be large enough for visitors to click the first time they touch it.  Otherwise, they might not try a second time. Those links inside your site need to be clickable without requiring the user to pinch and zoom. And your text should be readable without any extra work on the part of your customers. A good rule of thumb is to make the text on your mobile web design at least 15 px and your images at least 50×50 px. Anything smaller can detract from your visitors' overall user experience.
Mobile web design must include easy form completion.
Filling out forms is never fun, even on a desktop computer. But, when it comes to form completion on a mobile device, small screens and multiple fields to fill out can become a discouraging combination. Since your website visitors will be completing tasks like signing up for emails, purchasing products, or completing surveys on their mobile devices, it is important to make the form completion process as easy as possible. To that end, any mobile web design must implement elements that reduce the work required to fill out forms.
You can start by minimizing the number of required forms (i.e. by eliminating registration before checkout), and the number of fields required on the form. In addition, consider pre-populating the form as much as possible and offer tools that make it simpler for users to add the desired information without typing. For example, if your visitor needs to add a date, give them access to a calendar where all they have to do is tap the correct day. Drop-down menus, calendars, and other tools can simplify the form completion process and make your website more appealing to use.
Mobile web design must simplify navigation.
Just as small buttons, tiny text, and long forms complicate the mobile user experience, so does complex navigation. Thanks to the smaller screens of mobile devices and the fact that many mobile users are accessing the internet in a hurry, it is important to make your mobile web design as intuitive to use as possible. And that means simplifying the navigation. For example, simply shrinking a regular website to fit a mobile device screen will leave all of your original information and links on the page. Unfortunately, this technique leads to tiny links, small text, and a confusing maze of information that is difficult to sort through on a small screen.
Instead of providing mobile users with this kind of overwhelming experience, strip your website down to its most important elements. This might mean moving some parts of your web pages further down the page or eliminating them altogether. You might need to eliminate some calls to action or some images in order to improve how the page reads. In addition, you might have to place your navigation in a drop-down menu or rethink the organization of your navigation bar. Whatever choices you make to simplify your navigation, the result should be a site that allows visitors to get where they need to, without feeling frustrated or overwhelmed.
Mobile web design must optimize media for faster loading times.
Load time is critical on any device. A delay of even a second or two can lead to a measurable loss of business. As a result, streamlining your web design in order to maximize load speed can be an important step in improving the overall usability of your site. This technique is just as important when it comes to mobile web design.
Often, the larger images and videos that work on desktop computers or laptops fail to work properly on a mobile device. Their large size makes them bulky to load and slows down the entire site. In order to create a mobile web design that is as snappy as it is appealing, you need to optimize your media for faster load times. Using smaller files, compressed files, or even fewer files can improve the speed with which the pages load. And that can make the difference between encouraging users to stay on your site and discouraging them from continuing with your business.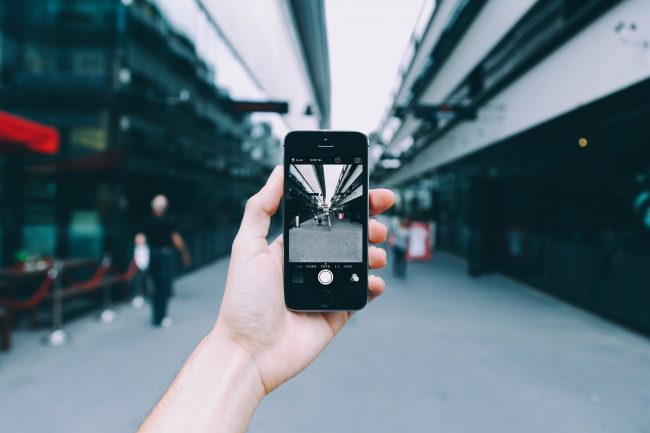 Mobile web design must prioritize content for mobile users' needs.
Research has found that people tend to use their mobile devices for different purposes than they use computers. In particular, people tend to access web pages and conduct Internet searches on mobile devices when they are looking for local services or need something relatively quickly. For example, they might pull out their smartphone to look up local restaurants for dinner, or to order a birthday gift they had forgotten about until they were at work. Mobile web design, therefore, should prioritize its content to cater to these unique goals of mobile users. For example, prioritizing local content can make your website more accessible to users who want to know if you are nearby, and can improve your chances of ranking for local searches by mobile users.
When your content reflects your visitors' priorities, it becomes more welcoming and appealing to those visitors. Mobile web design, when done right, does more than shrink your website to a small screen size. Instead, it creates an environment that is welcoming and easy to use for individuals accessing your site through their mobile devices. If you need help creating this type of mobile-friendly site, do not hesitate to reach out to a professional web development company like WEBii. We can help you to build a site that reaches all your visitors, no matter what type of device they are using.
Comments are closed.