6 Benefits of Custom Application Development






A custom web design project often requires custom application development. Everything from registration forms to shopping carts and online learning systems need to be stamped with your company's unique brand and created to fit your process. Here are just a few reasons to consider custom development for your next website project.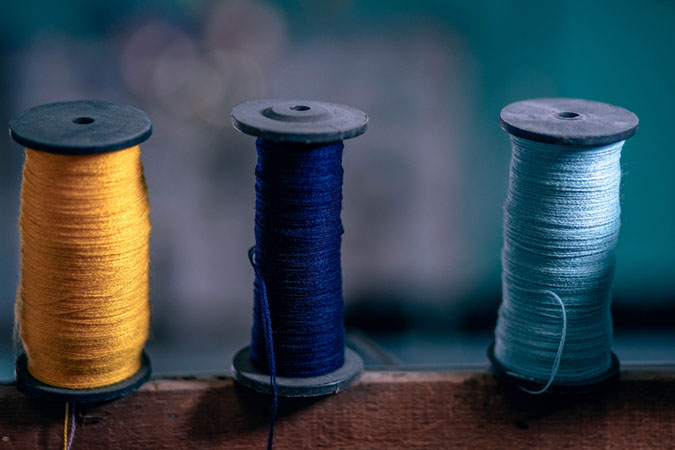 Custom application development allows for a tailored approach.
Perhaps the most obvious and appealing benefit of custom application development is that it is, well, customized. Rather than offering a large number of unnecessary features intended to appeal to a wide variety of businesses, these web applications are designed specifically to meet your company's needs.
As a result, you end up with an app that does everything you need it to do, in the way you need it done. Your shopping carts looks and acts the way you want it to in order to mesh with the rest of your web design. Your online learning course provides students with exactly the type of course access they need. Your registration forms collect the details you require in a beautiful format. And, you do not have to navigate around, or pay for, features you cannot use.
Custom application development is scalable.
Many pre-made web applications can only handle a certain amount of traffic or information. Once your business exceeds these limits, you have to move to another application or another level of service, which can mean downtime, added expenses, additional licensing fees, and unexpected bugs in your system that have to be worked out.
Custom applications, on the other hand, can be made as scalable as your business needs. This means that a brand new company can create a custom web application that they can use as they grow into a medium or even large business. The ability to smoothly scale up from small to large (or back again) makes custom application development an appealing option for companies that want a seamless and stress free web design experience.
Custom application development tends to be more secure.
When dealing with customers' sensitive personal information, as you must do when taking registrations or facilitating checkouts from e-commerce websites, security is of the utmost importance. Falling prey to hackers can mean not only significant downtime for your application, but the loss of personal client information, and the loss of client trust.
One major advantage of custom application development is the fact that it tends to be more secure than off-the-shelf solutions. For example, an application tailor-made for your business will lack well-known weak points that are more easily accessible in applications used by thousands of other websites. As a result, your custom application becomes a more difficult target for potential hackers.
In addition, the customized nature of these web applications allows you to choose the level of security you need. Do you handle particularly private information for sensitive clients? You can you can work with your web development and IT teams to integrate special security features.
Custom application development works with other website elements.
When adding web applications to your website, it is important that each application work smoothly with the other elements of your web design. For example, your shopping cart and checkout process need to work with your third-party payment options, while your course registration needs to integrate with the rest of your online learning program.
While it is possible to achieve this kind of integration with piecemeal elements purchased off the shelf, custom application development often eliminates issues that would otherwise have to be worked out by your web developer. Because these applications are created specifically for your business, they are created to work with the specific elements of your website you already have in place. And that can create a more seamless integration for your website and for your customers. For example, if you have a CRM that is vital to the sales department, coordinate with your web team to integrate it.
It's also not uncommon to develop more than one website to serve different purposes. Many of our customers have a public-facing website and blog, and a separate custom application for a special dashboard or intranet. These sites can happily exist independently or they can be linked together.
Custom application development is less expensive over time.
Custom application development often seems expensive on the surface. After all, paying for a fully customized option can be pricier than paying for a pre-made program. However, over the long term, these custom applications may cost less. For example, you do not have to pay annual licensing fees for website software. You may save time and money by having a well designed efficient application that works immediately with your sales process. You won't waste time fiddling with features in a pre-built program that has bugs. With a successful custom application, your employees will be happier and more productive, and customer engagement will soar. All you need to do is pay for occasional maintenance for the application and revisit with your web team when you are ready to expand.
Custom application development provides more reliable access.
Finally, having unfettered access to your web applications is critical. Maintenance, errors, and other issues can prevent your clients from achieving their goals on your site and that, subsequently, can lose you money.
To avoid these issues, consider custom application development. Because they are customized and controlled by you and your web developer, these custom sites will operate and be maintained on your schedule. That means that downtime for maintenance occurs on your arranged schedule, not just when another big software company decides to make updates.
Custom application development is a good choice for a variety of businesses. Whether you need to develop an online course or add a custom registration process to your site, tailoring the experience can be a smart way to improve the usability of your site. From allowing you a more tailored approach, to providing scalable solutions, superior security, seamless integration, cost savings, and reliable access, custom applications improve the overall functionality of your site. And with a collaborative professional web design and web development team like WEBii, you can achieve this quickly and effectively.







2 responses to "6 Benefits of Custom Application Development"