8 Signs You Need a Website Redesign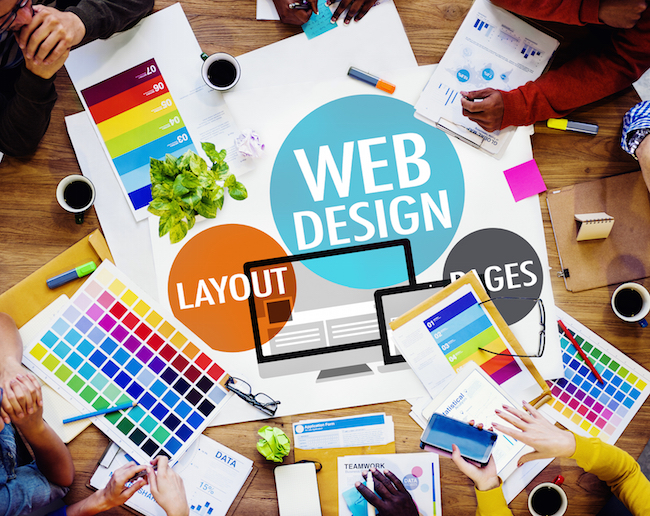 Because your website plays such a large role in the success of your business, you need it be fresh, updated, and functional. At the same time, undergoing a website redesign can be expensive and time consuming. Knowing the signs that you need a website redesign can help you to decide when to invest in a new look. Following are 8 signs that your website might benefit from a refresh.
Brand Changes
Perhaps the most obvious reason to redesign your website is if your business undergoes branding changes. Because your website reflects your brand, it will need to be updated with your new logo, color palette, slogan, etc.
You may also need to consider a website redesign if your brand enjoys a surge in popularity that places too much stress on the functionality of your current site. In either of these cases, a custom web development company can help you to craft a website that reflects your corporate identity and that smoothly handles the volume of business you are experiencing.
Poor Search Engine Rankings
A website should perform well in the search results. Rankings matter, because they affect how many people see your website and click through to your landing pages. If your website is ranking poorly for a number of keywords over a period of time, it may need a redesign.
A website redesign can infuse new life into your search engine optimization campaign by addressing issues (such as a lack of landing pages, poor keyword optimization, a static design, etc.) that prevent your website from standing out to search engines. In this case, you will need an SEO service to help you determine how you are currently ranking, identify potential reasons for ranking poorly, and help you implement a web design that benefits your SEO campaign.
Decreasing Analytics
Another sign that you may need a website redesign is a decrease in your analytics. For instance, you may see a steady drop in visitors, page views, and time spent on each page. You may see a decline in the number of conversions you earn from your site. You may see a steady increase in your bounce rate (how quickly people leave your site after entering it). If these statistics are consistently deteriorating, they indicate that your website is no longer fulfilling visitors' needs. At that point, you should consult with your web development company about a new, more functional look.
Lack of Mobile Responsiveness
Mobile responsiveness refers to how a website acts when it is accessed through a mobile device. Websites that are responsive adapt their design to the smaller screen of the phone so users can easily navigate the site. If your site does not provide easy access through a mobile device, visitors are likely to abandon it in favor of a site that is easier to use.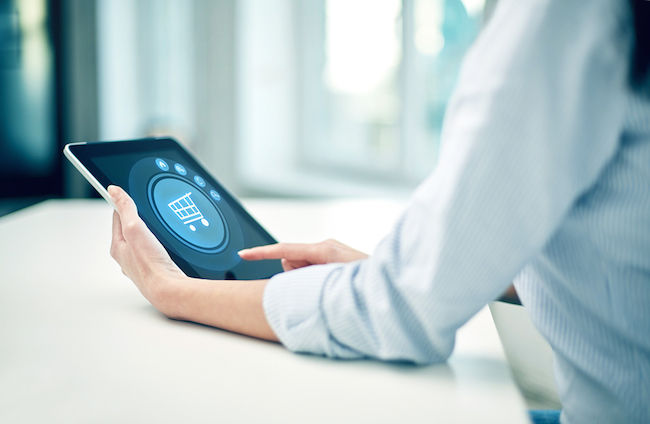 In addition, in 2014, Google made mobile responsiveness one factor it uses in deciding where to rank web pages in the search results. As a result, having a responsive website is important if you are going to continue to rank well in the search results. All of this means that if your website has not yet been designed with mobile devices in mind, it may be time to embrace a responsive design.
Slow Load Times
Website visitors tend to abandon a web page if it takes more than 3 seconds to load. This means that slow load times can lead to a higher bounce rate, which in turn leads to worse performance in the search results. Plus, if people become frustrated with your load times, they are likely to turn to a competitor's website. Slow load times can sometimes be fixed without a complete redesign. Your web development company can help you determine the best way to bring your website up to speed.
Difficult Navigation
Just like slow load times can discourage visitors from exploring your website, so can difficult navigation. Visitors need to be able to quickly find the information they want. Your website's content should be clearly organized, accessible within just a few clicks, intuitive to navigate, include breadcrumb trails that help visitors get back to where they were, and more. If your website is facing severe problems with navigation, a website redesign may be necessary to integrate these smart navigational techniques.
SEE ALSO: How Much Does A Website Cost?
Outdated Technology
Another reason to consider a website redesign is the presence of outdated technology on your site. In particular, the widespread use of Flash on your site will require you to make changes. Adobe Flash is impossible for search engines to read, and has been declining in usefulness for some time. However, recently, the program has been blocked entirely on the Chrome web browser because it is considered out of date. If your website contains technology, like Flash, that is outdated and no longer supported by web browsers, you may need a redesign that implements workable technology instead.
Outdated Look
Finally, you may want to consider a website redesign if your site is beginning to look outdated. Whether a site looks outdated or not is rather subjective. In fact, you may notice signs (such as decreasing analytics and poor search engine rankings) before you notice that your site looks bad. However, if you haven't undergone a redesign in the last few years, and your web design is noticeably less modern, fresh, and functional than other sites in your industry, it may be time for a redesign.
Ultimately, it is your decision whether or not to pursue a website redesign. Sometimes, the problems mentioned above can be overcome with the assistance of a web development company without committing to a full redesign. However, if you find that your problems are increasing, that you are facing several of these issues at once, or that you are suffering significantly reduced business, a website redesign might be just what you need.
Looking for professionals to give your site a facelift? Contact us for website design today.





Comments are closed.