How to Do an SEO Audit
By Ruth Hawk, Wednesday, September 23, 2015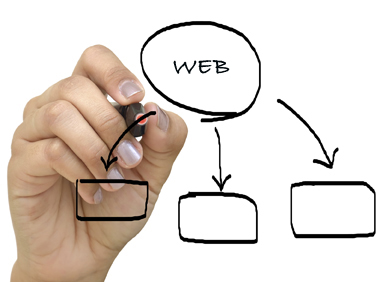 Regardless of whether you have been implementing SEO for years or have just begun, an SEO audit is one of the most important search engine optimization services you can utilize for ranking higher in the search engines. An SEO audit is a comprehensive analysis of areas of your website that affect how well your web pages perform in search engine rankings. While you can conduct your own SEO audit, a skilled SEO service may provide a greater level of expertise, as well as practical suggestions for dealing with any issues you encounter. Regardless of whether you choose to conduct the audit yourself or ask a local SEO company to do it for you, there are at least nine steps involved in a thorough and productive audit.
Prepare for the SEO audit.
As you work through the audit, you will encounter areas that require certain tools or that require you to have access to certain information about the site. You or the SEO team you hire will need this information in order to complete the audit successfully, so gathering it beforehand will save you time and hassle later.
In addition, you may find it useful to familiarize yourself with the goals your company has for the website and for their SEO efforts, such as keyword goals, traffic goals and conversion rate goals.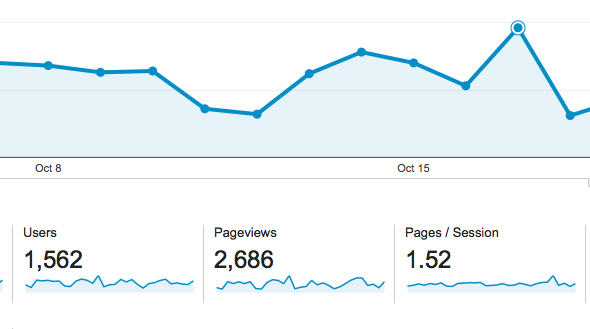 Following is a brief list of the information you should gather (or provide to the SEO services in Austin you have hired):
Access to Google Analytics and any other analytics tools your company uses.
Previous analytics data (going back at least a few years) that you can use for comparison. If you have had the tracking in place for a while, these statistics should still be available in your dashboard.
Access to Google Webmaster (Google Search Console).
Access to any other third-party tools you or your SEO service may need to use to conduct the audit (such as crawler tools or other metric-finding tools like Get Clicky, Marketo or Google AdWords)
Full access to the website. This may include the back-end of a program used to update content (content management system) and your web hosting server.
Your company's goals regarding keywords, rankings, and performance.
Any other information requested by the SEO professionals who are conducting your audit (For example, answers on a questionnaire form). 
Consider your website design.
Website design can have a significant impact on your SEO. Following are two areas of website design that you should consider in your audit:
The customization of your design.
While pre-made website templates are convenient and inexpensive, they rarely provide the flexibility to create a truly SEO-optimized site. As a result, if your site is based upon a template, you may wish to consider utilizing the services of professionals in website design and their custom web design services to maximize your site's SEO capabilities.
Check for mobile-friendliness.
Earlier this year, Google announced that mobile-friendliness is now a factor in how they rank web pages. Fortunately, you can create a mobile-friendly website without creating and managing a separate site. Instead, custom web design services can transform your current site into a mobile-friendly place. In order to quickly determine whether or not your site is sufficiently mobile-friendly, you can utilize Google's Mobile-Friendly online tool.
Maximize the indexability of your site.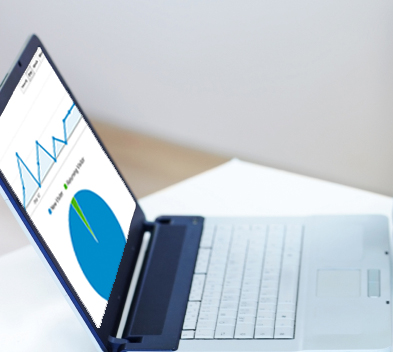 Your site can only rank higher in the search engines if its pages can be indexed by the search engine crawlers. Even having a few pages inaccessible can keep you from ranking higher in the search engines. As a result, you or your Austin SEO service should check the indexability of your site's pages.
Crawl the website.
By crawling the website yourself (or having a helper do it for you), you find out which sites are accessible (and therefore eligible for indexing). There are a number of tools from which you can choose to complete this step. Regardless of the tool you use, you should configure it to mimic the search engine crawlers (by, for instance, disabling Javascript and CSS).
Use the "Site:" command to determine which pages are being indexed.

You can also determine whether your pages are being sufficiently crawled and indexed by checking Google using its "site:" command. When you input "site:domain," all the pages Google has indexed for your site will appear, with the total number at the top. If that number roughly correlates to the number of pages on your website, then your website is being sufficiently crawled and indexed. If you or the SEO professionals you hire find that there are significantly fewer pages on the search engine than on your website, you may need to explore the possibility that your site has been penalized. In this case, the services of a skilled SEO company will be required to help you identify and resolve the issues. If the number is much higher than the total number of pages on your site, then you may be dealing with duplicate content, an issue that you or your SEO services from Austin will need to investigate.
Utilize the Robot.txt checker tool
Once you have crawled your website, you (or your Austin online marketing company) can dig deeper into any issues you encountered by using the robot.txt checker tool to locate pages that have been blocked.
Robot.txt is a file that you can use to limit access to a certain page. When used correctly, this file allows you to increase your SEO performance by blocking pages, such as duplicate content, that would keep your site from ranking high in the search results. However, when useful web pages are blocked, they are not indexed and can, therefore, prevent you from ranking as high as possible in the search results. The robot.txt checker tool will allow you to locate pages that have been blocked unnecessarily so you can unblock them.
SEE ALSO: Five Reasons to Engage in Ongoing SEO
Optimize the site's performance.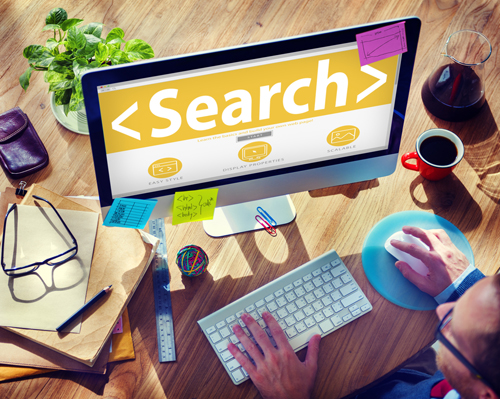 Effective online marketing, in Austin or elsewhere, also relies upon superior site performance. Many of the same elements that contribute to the site's performance affect crawlers' ability to index the web pages. There are at least three aspects of site performance that you should check as part of your SEO audit with an Austin SEO service.
Speed
Search engine crawlers generally allot a specific amount of time to each website they visit. As a result, the more slowly a website loads, the less time a crawler has available to view and index pages. In order, therefore, to maximize the indexing of your pages, you will need to maximize the speed at which your pages load.
There are a couple of tools you or your SEO vendor can use to determine how quickly your pages load and to identify areas of slowdown. They include GTmetrix.com, Google's PageSpeed, and Pingdom. These tools will allow you to identify specific elements (such as JavaScript files, coding, and web hosting issues) that are slowing down your page loads. Once you isolate these elements, you can determine how to deal with them in order to improve your load times.
Error Messages
Dead links and dead pages can hinder successful SEO and frustrate visitors. Your initial professional web developer should have ensured that there were no dead pages, but, over time, error messages accumulate, and links and pages die for one reason or another. This is why, during your SEO audit, you or the professional SEO services that you hire, will need to evaluate the site for dead spots. Typically, these will be highlighted during the initial crawl of the website.
Any dead pages or error messages should either be fixed or redirected to a live page. When redirecting pages, use 301 HTTP redirects (also known as Redirect 301) to maintain as many links as possible between the pages.
Review and optimize all site content.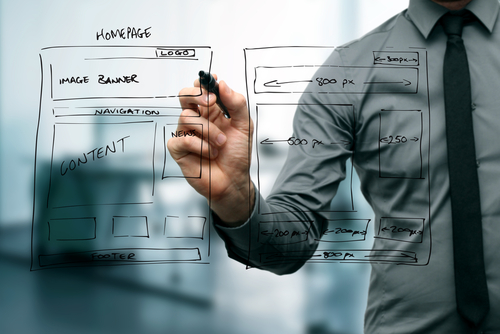 Without relevant, keyword-optimized content, your website will fail to rank higher in search engines, regardless of how professional your web development is or how skilled your SEO services are. As a result, your audit, by yourself or by your web marketing company, should focus on both a high-level examination and a page-by-page analysis.
Site Architecture
Your high-level review of your content should begin with a review of the architecture of the site. When examining how your site is organized, you or your web marketing services company should look at the following elements:
The number of clicks it takes to get from the homepage to any other page
The fewer the clicks, the easier it is for visitors to get around your site. Have your web design company look for ways to further minimize the number of clicks required to get to other pages from your homepage.
When evaluating your website, you should check to make sure that there is substantial content on your homepage. This content should be short enough to keep visitors' attention, but long enough to be informative and persuasive.
In addition, you should analyze your content to imagery ratio. This ratio should reveal more content than imagery because pages that consist mostly of graphics and photos lack the content that crawlers use to index and rank the web pages.
How each page connects with other pages
Otherwise known as interlinking, having every page linked to other pages allows them to be easily crawled and indexed. Plus, it ensures that visitors can also find those pages. If your SEO audit locates any orphaned pages, create links to them to ensure that they can be found.
How content is prioritized throughout the site
The most important and relevant content should be easy to find (i.e. product descriptions, blogs, contact information, etc.). In addition, navigation should be organized by your web design services company from the most important to the least important to make it easier for visitors to get around your site.
The accuracy of your sitemap
Your sitemap allows crawlers to more easily move through your site. It should, therefore, conform to sitemap protocol, be listed in your webmaster tools account so crawlers can find it, and contain all of the pages on your site. If your crawl reveals more or fewer pages than are on your sitemap, you or your web development firm need to edit your website to make it match the sitemap.
Keywords
Your page-by-page content analysis should begin with a keyword analysis. There are a number of tools, such as semrush.com and Google Webmaster, that allow you to evaluate which keywords are being used, how competitive they are, their costs, and more. There are a couple of things to keep in mind during this analysis.
Each page should be optimized for a different set of keywords.
When multiple pages are optimized for the same search terms, they create confusion for crawlers and visitors alike. To identify overlapping pages, create a keyword index that lists each keyword and the pages which use that term.
Use keywords in tags, headings, navigation, and URLs.
The body of your content is not the only area where keyword optimization can improve your search engine rankings. The best SEO services also include relevant keywords in tags, headings, navigation terms, and URLs to encourage maximum indexing by crawlers.
Check the quality of the keywords being used.
At the beginning of your audit, you gathered information regarding your company's keyword goals. If, during your keyword analysis, you or your Austin SEO service find that your content is not using those keywords, you can revise the content to better reflect the terms you want to use.
Duplicate Content
Finally, when conducting your SEO audit, you should utilize the Rel=Canonical tag to designate duplicate content. When you, or your SEO company's services, designate duplicate content with this tag, you help crawlers to recognize and index the original page, as well as more accurately direct links and search queries.
Check the integrity of your links.
Inbound Links
There are two tools you can use to collect a list of the inbound links to your website: Majestic SEO and Open Site Explorer. These tools will enumerate not only the number of inbound links your site enjoys but also which sites are providing the links.
Once you have the list of inbound links to evaluate, you should check three elements of each link:
Relevance to your content
The integrity of the site providing the link
The types of sites from which the links are coming
In addition, you may want to analyze the inbound links enjoyed by your competitors. Doing so can give you insight into where their links are coming from and what their linking strategy is so you can gain ideas for improving the quality and quantity of your own links.
Outbound Links
You or your Austin SEO service should also analyze your outbound links. Just as you do not want questionable sites linking to you, you should avoid linking to questionable sites yourself. In addition, you should make sure your outbound links are relevant to your content, are attached to appropriate anchor text, and are working properly.
Check your website's authority.
The authority of your website also plays an important role in your SEO performance. As a result, one of the final steps of the SEO audit that you should take with your Austin SEO service is to verify your website's authority. There are a number of elements that contribute to a site's overall authority.
Trustworthiness
Your trustworthiness is based primarily upon whether or not your site possesses malware or other undesirable programs. Your trustworthiness can also be degraded by blackhat techniques such as keyword stuffing and cloaking. A tool such as SiteAdvisor can show you any problems with your site's trustworthiness, and your SEO company's services should help you rectify any issues you discover.
Social Media
Your business' presence on social media can also affect your website's authority. In general, the more likes, tweets, etc., your business enjoys, the more authority it will have. In order to get an idea of the role your website is playing in social media, you or the search engine optimization services you hire can enter your website's domain + the social media site.
You can also use tools such as SharedCount, or consult the social media sites directly, to determine how much social engagement you have. Just make sure that the social interaction you are enjoying is from reputable and influential sources in order to further improve the effectiveness of your SEO efforts.
Conduct a competition analysis.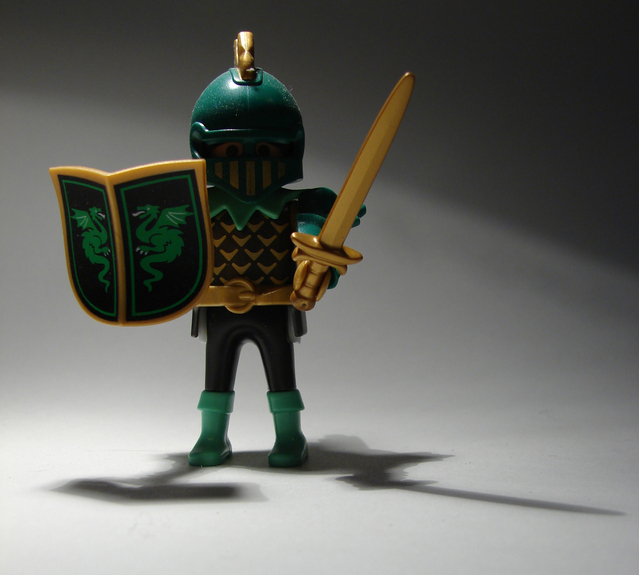 An analysis of competitors' websites can give you a better idea of how they are performing and where their strengths lie. This analysis, which can be conducted as part of your SEO company's services, can provide you with an advantage by allowing you to see the areas where you may want to devote more time and effort to your own website. When conducting the analysis, you will complete steps similar to the ones you took for your own SEO audit. The most important pieces of information to gather during the audit are the following:
Authority
Link sources
Social shares
Keyword targets
Content

Quick SEO Check
To get a quick idea of how your website is currently performing in the area of SEO, you can consult WEBii's SEO checker. This tool does not replace a full audit but can give you a glimpse of what may need to be improved on your site before you delve into a full-blown audit.
Your SEO audit is an important tool for evaluating your SEO efforts. When conducted regularly, it can help you to maintain a high-performing, SEO-optimized website that yields the traffic and conversions your business needs to thrive. If you need the expertise of professionals, do not hesitate to contact an Austin SEO service like WEBii to help walk you through the audit and provide you with the skill necessary to handle any issues it uncovers.
One response to "How to Do an SEO Audit"