Celebrating 20 Years of WordPress as a Digital Agency
By Megan Marshall, Tuesday, May 30, 2023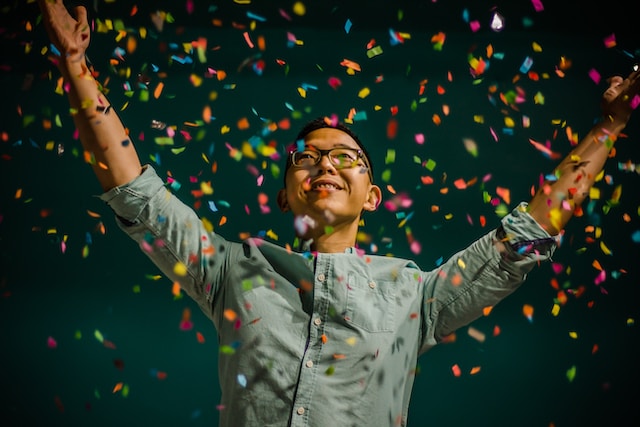 You may be familiar with WordPress, the content management system (CMS) that powers millions of websites. It may even be what your website was built on. But what you may not know is that, on May 27th, 2023, WordPress reached the impressive milestone of 20 years. Across the globe, digital agencies just like ours who work with WordPress on a daily basis were honoring the occasion.
Back in 2003, bloggers Matt Mullenweg and Mike Little developed the first version of WordPress. They received high praise from the community for this system. In the years since, the love for WordPress has only grown. What started as an emerging blogging platform has evolved into a full site experience. Come along as we recognize the anniversary of the world's favorite CMS by sharing its benefits!
---
Take a look at all of the WordPress Chapter events that were hosted to recognize the anniversary!
---
The Rise of WordPress
There is no doubt that WordPress is dominating the market as a website design tool and a CMS. This has been the case for years now, and will likely only continue to be the case. While there are several alternatives out there, such as Wix and Squarespace, their share percentage is quite minimal in comparison. In fact, WordPress owns 42.9% of all websites globally. Shopify comes in at number two at 3.2%.
But why is WordPress such a big deal? The answer is in its scalability. Websites can be adapted to meet a variety of needs. Your site could have one page or hundreds of pages, and WordPress would still be able to accommodate you. With so many people behind the scenes working to evolve the WordPress ecosystem, too, there is no sign of development slowing down.
What are the Benefits of WordPress?
Some of the reasons why WordPress is so popular are that it is:
Easy to Use
WordPress has a very user-friendly interface and intuitive dashboard. This means that, even for the most non-tech-savvy website owners, it is accessible. In fact, this open-source CMS was built for non-technical people! If there are any new functions that you are in need of, such as a calendar or live social media feed, there is a plugin for that. With over 60,000 plugins available to WordPress website owners today, you are sure to find exactly what you need to achieve your digital goals. Your site can be as simple or as complex as you please.
SEO-Friendly
Time and time again, WordPress shows its willingness to cater to search engine optimization (SEO) best practices. You can create attractive permalinks that incorporate your primary keyword. By downloading a plugin like Yoast SEO, you can easily manage your meta titles and descriptions. And your media library makes optimizing your images with alternative text quick and painless. Truly, you have so many opportunities to ensure that your WordPress website is doing what it can to gain positive impressions from users and Google alike.
Supportive of Media
A website cannot be great if it's made up solely of text. No one is going to want to sift through web pages that are simply explaining everything to them. People want visual elements, and a variety of them. Images, of course, are necessary for any website because they break up your written content. WordPress can support image files of any kind, whether they be JPEGs, PNGs, or GIFs. It can similarly support videos, which you could either directly upload to your media library or embed from a hosting platform like YouTube. And definitely don't discount the impact of web pages with podcast audio!
Secure
Going through a cyberattack is a scary thing. When unauthorized individuals get into your website, they can steal your sensitive data. If your clients are putting their health information or credit cards on file with you, they could get that stolen, as well. Because there is an ever-increasing number of data breaches each year, you need to take preventive measures. Luckily, WordPress understands that. It is incredibly simple to keep plugins updated through WordPress so that you mitigate the risk of vulnerabilities. You can also add two-factor authentication to safeguard your login experience.
Who Uses WordPress Websites?
You might decide to build a WordPress website if you are a:
Blogger
At the end of the day, it is very important to know that WordPress has blogging roots. Therefore, it is no wonder why it offers one of the fastest ways to write and publish blog posts. Unlike other design tools, blogging isn't an afterthought with WordPress. It boasts an active community of bloggers from industries of all kinds, who need to be able to withstand traffic volumes of all kinds. With WordPress's benefit of SEO-friendliness, it even helps bloggers improve their search rankings by providing more advanced optimization options.
Business
Having a business website has come to be expected. People want to have a clear picture of what your products and services are before they agree to give you any money. When you have a website that is well-designed and well-maintained, you position your business as one that is credible. It matters not whether your business is a Fortune 500 company or a small mom-and-pop shop—WordPress has a lot to offer you. And if you are running an e-commerce shop, you benefit from having detailed control over your products at all times.
Non-Profit Organization
For non-profits, a website opens the door for you to gain more donors, volunteers, and members. It is a space for you to share your mission and ways that the public can support you. If no one knows about your organization, how can you expect anyone outside of your inner circle to show their support? WordPress gives you the chance to really foster a sense of community. You will have the tools you need to design a robust, professional site that enables greater engagement, as well as greater fundraising.
Career Professional
Anyone can display their professional work online through WordPress. In this day and age, it is necessary to have a portfolio so that people who are hiring take you seriously. They want to know that you have genuine experience doing what you say you do. This might come in the form of articles that you have written or graphics that you have designed. With how flexible WordPress is, you can create a site that expertly and uniquely shows off your skills. You just have to find the right theme!
Getting Started with WordPress
Although WordPress is easy to use, building your own website can still be overwhelming. You hear things like WooCommerce and Gravity Forms and Elementor, and you just can't keep it all straight. It may be that you don't have enough time in a given day to devote to figuring out exactly what you need and where to put it. Alternately, you might just not know what's going to look good. 
With so many options out there, it helps to have a professional by your side to act as a guiding hand. If you want to offload the task and stick to giving a thumbs-up of approval, hire a WordPress web developer and designer. Not only will they help you create a functional, attractive website, but they will explain to you exactly how to maintain it once it's in your hands.
Back when WEBii started in 1996, there were very few ready-made software solutions on the market. Because of that, we were inspired to become proficient in custom web development. As the digital world has continued to evolve, so have our services. But what has remained tried and true over the past two decades is WordPress. WEBii is an experienced and reliable WordPress web design team who can help your business or non-profit with ease.
Comments are closed.