Why Should I Build My Website on WordPress?
By Megan Marshall, Friday, July 8, 2022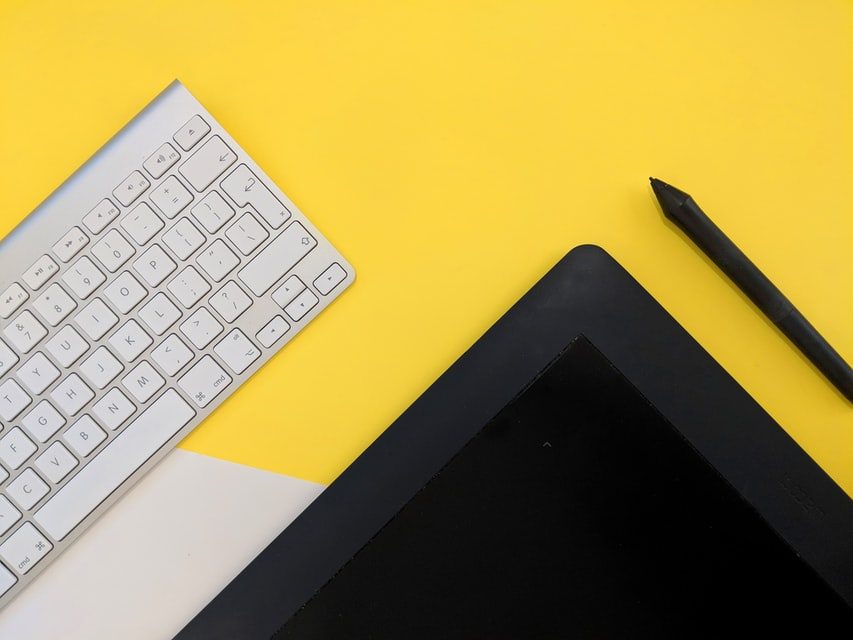 If you aren't super familiar with content management systems (CMS), it can be a challenge to pin down which one you should use. As the name implies, a CMS is a software application that is used to manage content. Multiple contributors are able to access the content database to help with creation, edits, and publication. You can assign the members of your team with permissions for managing content based on specified roles, such as authors or admins.
Essentially, using a CMS allows you to organize the workflow when it comes to pushing content live on your website. But with so many options out there, how can we be so sure that WordPress is the best there is? Let's lay out the seven key reasons why building a website on WordPress is so effective for any organization.
Infographic: What It's Like
Build
ing a
Website on WordPress
It is the most used CMS in the world.

43% of the web is powered by WordPress.

196 languages

Is it true that sites built on WordPress are more likely to rank higher in the SERPs? YES!

70 million monthly posts

WooCommerce is used on 1 out of 5 WordPress sites.

2.28 billion Google SERP results

WordPress has grown by 27% in the past 10 years. The second highest CMS growth is Shopify, with a 3.2% increase in 7 years.

54,000 free plugins available

$12 million earned for one theme
Customizable
You want your site to stand out from the rest. To let your brand truly shine. And this means ensuring that every page is functional and looks attractive. In order to do this, you must have a design that remains consistent across browsers and devices, and visual elements that are cohesive and interesting. Don't feel as though you have to be a professional web developer to build a website on WordPress. You can use themes that you like while still adjusting them according to the features that your unique organization requires. There are thousands of free ones available. Otherwise, if you don't want to take on the task yourself or have big plans for what your site could be, a custom site web developer may be in your cards.
Scalable Plugins
Yoast SEO isn't the only plugin that you can benefit from. In fact, right now, there are over 59,000 free WordPress plugins available to choose from. But there are also thousands of premium plugins that are sold by third parties. Chances are, no matter what kind of plugin you think should exist, it already does. Some only add one specific feature while others provide a large set of them. Figure out which ones are going to most effectively extend the functionality of your WordPress website. For example, you may want to have your Twitter feed show up on your homepage, and a plugin can achieve that. There are also several out there that are explicitly for e-commerce shops.
Easy to Maintain
Once again, even if you are a novice at building websites on WordPress, this is a CMS that is relatively simple to navigate. With WordPress, updating is simply a matter of clicking a few buttons. It tells you exactly which themes and plugins need updating so that you won't have to sit around wondering whether something is outdated. Of course, maintaining a site takes time. It's something that you will have to regularly keep up with. After all, you are going to have to make sure that there are no vulnerabilities that hackers could take advantage of, which could be both disruptive and harmful. But this is why WordPress maintenance companies exist. They take that stress out of your hands, on top of providing data backups and testing.
Built-In Blog
Once upon a time, WordPress had been created as a system to publish blogs. Over the course of the past nearly two decades, it has become so much more than that. Even so, if you are interested in including a blog on your website, WordPress is the industry leader that you need. At the end of the day, there is no blogging platform that compares to its power and advanced tools. When you build a website on WordPress, blogging capabilities are easy to integrate. As you go on to write blog posts, remember to follow SEO best practices. Short words and short sentences are a smart choice. This way, anyone will be able to keep up with what you are saying. And always use the right heading sizes!
Supports Media
WordPress accepts images, videos, audio recordings, and documents. For that matter, virtually any file is accepted. You can even use SVG files with a supporting plugin. Basically, if you are building your website on WordPress, you can incorporate a wide variety of multimedia elements to showcase your brand. These will be stored in a folder that makes it easy to find what you are looking for. Keep in mind, though, that you need to label the files well. They enter the folder in order of when they were uploaded, so you don't want to have to take ages sifting through for one particular image. When you add content to your blog post or web page, all you have to do is click the "Add Media" button and find which piece of media you want to use.
SEO-Friendly
Not only is it necessary for you to optimize the content on your WordPress website, but it's incredibly easy to do so. One example of this is that you are able to create alternative text for your images. Just upload an image into your media folder and change the text in the bar marked "Alt Text." By briefly describing the function and appearance of your images, it makes your site more accessible for those with screen readers. Another popular option for maintaining SEO as you build your website on WordPress is the Yoast SEO plugin. It will ensure that all of the content within your blog post or web page is readable for users. This tool also takes into account factors that search engines expect, such as a meta title and description with your keyword in it.
It's Free!
It may surprise you to find that, for as big as WordPress is, the software actually doesn't cost anything to download. This is true for both WordPress.org (the open-source CMS) and WordPress.com (the managed hosting platform). The reason for this is that WordPress is run by a collection of contributing developers, rather than a company. That being said, you do need to invest in a paid plan if you want to unlock all of the features, as you would for plenty of other software. You also may be interested in purchasing a web hosting plan if you have no desire to handle hosting yourself. Regardless, WordPress is good for your budgeting, considering you can pick and choose where you want to invest more money in.
If you decide that you don't want to build your website on WordPress yourself, you can hire a business to do it for you. Take a look around the internet for talented web developers who specialize in WordPress. Make sure that you check out their portfolios before getting in contact so that you can ensure they are someone you are interested in working with. One digital agency that you may be interested in reaching out to is WEBii. We have been ranked as a top web developer in Austin, TX for our custom creations across industry types. After we have built your website, we can even take the burden of maintenance off your shoulders.
Comments are closed.