Best Advice for Growing Your WooCommerce Business
By Megan Marshall, Tuesday, January 10, 2023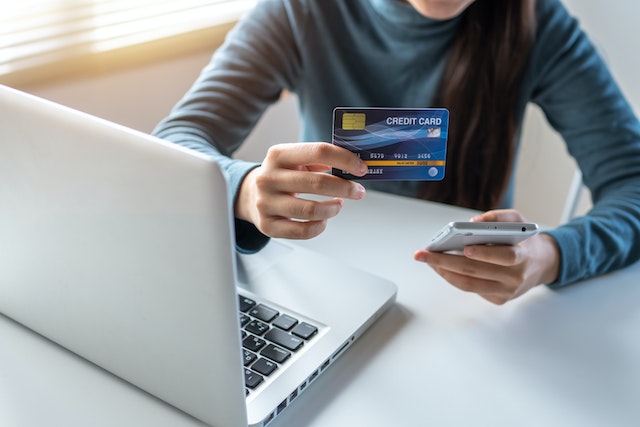 WooCoomerce is an open-source e-commerce platform for WordPress. It has everything that your shop needs to start selling online. This is the case whether you have a small or enterprise-level website. Of course, before all else, you need to know how to use WooCommerce effectively. So, you should first start out by navigating through the WP Engine how-to guide. It will walk you through the WooCommerce Setup Wizard and how to add your products.
Once you have your store set up, it's time to start building your brand and helping your audience see your value. This means giving a positive user experience through every step of the buyer's journey. When working to improve your WooCommerce business, consider the following tips.
Ensure that your e-commerce store is secure.
There are so many hackers out there on the internet just waiting for website owners to click a malicious link or forget to patch a vulnerability. With that in mind, every website owner needs to take cybersecurity seriously. But this is especially true for WooCommerce businesses, considering you are handling sensitive financial information. If you were to lose the credit card information of your customers, they may never trust your store again. Data breaches can really set you back. Therefore, just because WooCommerce is a secure platform does not mean you shouldn't take extra precautions. An example of this is installing an SSL certificate, which authenticates the identity of your website and enables an encrypted connection.
Write meaningful product descriptions.
In the world of search engine optimization (SEO), it is critical that your website has text that brings value to your audience. That is to say, on a product page, you do not need to have to spend too much time explaining. Use simple, concise language to make your product clear to any reader. The key is to focus on what pain points your product will solve. And in order for your WooCommerce business to grow, you need to appeal to buyers at a personal level. Consider using demographic segmentation to give the ultimate personalized experience. Demographic segmentation uses variables like age, gender, occupation, and nationality to communicate the most relevant messages in your marketing efforts.
Optimize all of your product images.
High-quality images are a necessity for online shops. They allow visitors to get a better sense of what they are purchasing, beyond the details that the description outlines. But did you know that big images can slow down your entire site? This is problematic when it comes to your user experience. Shoppers will stray away from your WooCommerce business if each product page is taking too long to load. Consequently, it is expected that you take the time to optimize your product images to achieve a more SEO-friendly online shop. Use a plugin, such as Smush, to compress your images without altering their quality.
Create videos to showcase your products.
Video is an incredibly effective digital marketing tool. By incorporating videos into your WooCommerce business pages, you are able to build credibility for those products. With a product demonstration video, prospective customers can see the product in action, from every angle. This type of content helps them visualize what their own experience will be like. Your demo video should last for less than a minute so that you earn a high level of engagement from it. The majority of visitors do not want to sit through several minutes of you thoroughly explaining the details that they can already read on the product page itself. Still, you should highlight all of your product's unique selling points.
Highlight your shop's current deals.
It may be the case that you frequently receive emails about discounts from businesses you have purchased from previously. These could be seasonal deals that tie in with a company's holiday products. Otherwise, the deals could be catered to where you, specifically, are in the buyer's journey. For instance, companies might send you a coupon immediately after buying something from their website. This is an attempt to reel you back in and make more purchases. As a WooCommerce business owner, you need to harness the power of personalized digital promotions. To do this, make use of WooCommerce's ability to create custom offers that work to keep customers coming without abandoning their carts.
Give customers the best checkout experience.
One of the biggest problems that a WooCommerce business can face is cart abandonment. Reasons for cart abandonment span anywhere from lack of trust signals to difficulty with navigation. When your buyer reaches the end of their journey, they want to know that they are making the right decision. Simplify the shopping cart experience as much as possible to minimize any last-minute second-guessing. And note that seeing a message that says "final sale" can put a lot of pressure on a customer. What if it turns out that your product doesn't do what they need it to do? Those who are new to your WooCommerce business may hesitate to make a purchase. So, ensure that you have a fair refund and return policy, just in case it is needed.
Feature positive reviews of your products.
It is extremely beneficial to have testimonials on your website. When visitors see glowing reviews and ratings from your previous customers, they are more likely to make a purchase. They value the honest opinions of buyers who are just like them. Customer reviews will increase your online shop's engagement, loyalty, and SEO. That translates to the likelihood of also increasing your sales. To achieve these, first enable the Reviews section in WooCommerce. Then, encourage your customers to start leaving comments and star ratings. You will be able to moderate the reviews, choosing which ones you approve of and which are clearly spam. Keep in mind that spam comments are frowned upon by Google.
Focus on your customer relationships.
Business growth goes hand-in-hand with customer satisfaction. For this reason, you need to utilize a customer relations management (CRM) tool. CRM tools allow you to store the information of current and prospective buyers. Keeping tabs on your customers' history gives you the opportunity to personalize your marketing efforts, as well as offer quick support. The efficiency that comes from CRM tools results in both greater profits and savings. After integrating your chosen CRM tool with your WooCommerce business, you can meet your store's unique needs by advancing functionality through extensions.
Keep an eye on your WooCommerce Analytics.
To best manage your WooCommerce business, you need to be considerate of real data. For those using WordPress 5.3+, WooCommerce Analytics offers a multitude of reports with advanced segmenting and filtering tools. Track your growth over time through your customized dashboard. There are sections for Performance Indicators, Charts, and Leaderboards. Seeing the breakdown of your online shop's performance should play a major role in your overall decision-making. (Don't discount Google Analytics and Google Search Console, either!)
WEBii is an Austin-based digital agency that specializes in e-commerce web development. We are especially familiar with building and designing WooCommerce businesses. No matter what industry your online shop falls under, our team is capable of integrating the functionality you need with a custom design theme that buyers will love. Ready to make your e-commerce shop SEO-friendly? Contact us today!
Comments are closed.