Beginner's Guide: How to Succeed at Using Twitter for Business
By Megan Marshall, Friday, February 25, 2022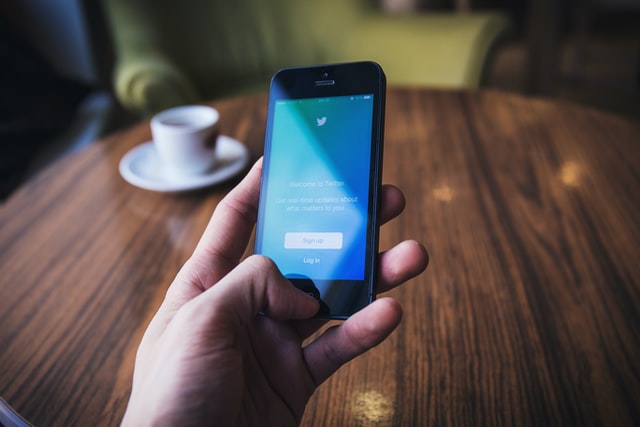 Twitter first popped onto the scene in 2006. It's a simple-to-use social networking and microblogging platform that is so attractive to businesses because of its large user base. In fact, according to a 2020 report by Hootsuite, about three times as many people visit Twitter each month than those that log in. This passive viewership is on account of visitors being able to easily access Twitter via Google. If you were to search for WEBii, for example, our latest tweets will show up. This is not the case with Instagram, Facebook, or LinkedIn, which you have to click into to see posted content. With a Twitter business profile, you can connect better, find more trending topics, and see real conversion results. Let's walk through the steps to building your presence with Twitter for business.
Infographic: What Twitter Terms Do I Need to Know?
Tweet: A message that can be up to 280 characters and can include photos, GIFs, and videos.
Explore Tab: A page where you can see live events and what is trending across various topics.
Retweet: A Tweet that was posted by someone else that you want to show to your followers, which you can quote with your own content.
Mention: Use the @ symbol, followed by the username of someone you want to refer to within a Tweet.
Direct Message: A private message that you can send between individual Twitter users or groups.
Hashtag: A word or phrase that is preceded by the # symbol, which you can click on to see other Tweets containing the same topic.
Notification: A display of everyone who has interacted with you from likes on your Tweets to who has recently followed.
Pinned Tweet: A single message that you can keep at the top of your profile so that viewers will always be able to see it first.
Verified Account: A user that receives a blue checkmark icon, indicating that they are a legitimate source.
Timeline: A real-time stream of Tweets on the homepage where you can see everything that the people you are following are saying.
Create Your Business Profile
Regardless of which social media platform you are using, you are going to need to customize your profile. You should use the name of your business as both your handle and your display name. In the biography section, write a sentence or two about who you are. Don't just expect new visitors to know you. If you have branded elements, this is the perfect place to showcase them. You are able to use two different photos on your profile, including a circular profile picture and a rectangular header image. While you can change your header image as you please, your profile picture should stay the same unless your business undergoes a rebranding. This is because the profile picture, which is oftentimes a logo, should be recognizable at all times.
Find Your Brand Voice
As a business, you need to have an established identity. Otherwise, how can you expect to reel in sales? Social media has the same sentiment. When you are using Twitter for business, you need to use that identity to produce content that is relevant to your ideal followers. Be consistent with your brand voice so that you can best connect with your audience, no matter where you are. If you aren't super sarcastic across all of your platforms, stray from that on Twitter. You don't want people to get the wrong idea about who you are. Not every business has to be like Wendy's, whose Twitter page is notorious for roasting other companies and users. But you do have to showcase some type of personality. It's what makes consumers believe that there is a real, trustworthy human behind the screen.
Look at the Competition
Work at boosting your SEO during every digital marketing project. Creating authoritative content through a credible source will help your brand build long-term equity. Essentially, when using Twitter for business, you should conduct your marketing efforts in the same way you would anywhere else. That is to say, with the competition in mind. By gathering information about what they are doing to get followers and likes, you can better adjust your own campaign. Because they likely have the same goals as you, Twitter is a great tool for checking out your competitors' tactics. See what topics they are tweeting about, what hashtags they are using, and the content that they are sharing from their site. Pay attention to their engagement, as well. Do they receive a lot of replies, likes, and retweets? If so, how are they attracting that kind of attention?
Engage with Your Audience
People may come to your Twitter with questions or concerns. They might even be praising you for a job well done with a blog post. Bottom line, if a customer tweets at you, you should do your best to respond. But tweeting isn't the only way that you can interact with your audience. Twitter Spaces, which are offered on both iOS and Android, give you the opportunity to host live audio conversations with them. These can help further leverage your brand to the public. You can choose to schedule a Space or go live immediately. Across the top of the platform, the available audio feeds are shown in bubbles. Up to 13 people are able to speak, but even more can join in to listen to the conversation.
Promote Using Twitter Ads
Although Twitter is a free platform, you do have the option to pay for advertising. One of the paid choices comes in the form of promoted tweets. Your tweets will be sent out to the feeds of users that don't even follow you, with the aim of attracting a wider audience. They are labeled at the bottom as "promoted" so that users are aware that what they are seeing is an ad. Another way to use Twitter business advertising is by promoting your entire account. The intention behind this is to display your brand in a more discoverable way. It targets relevant groups by encouraging them to follow your account through the suggestions and search results.
Keep Track of Your Analytics
Using Twitter Analytics can be very advantageous for your digital marketing campaign. Similar to Google Analytics, you are able to track key metrics about your engagement and impressions. This allows you to find out what your audience likes to see so that you take on more data-driven optimization tasks. For instance, you can determine when the best time for you to post is. If fewer people are interacting with you in the morning than in the afternoon, start posting more in the afternoon. Of the analytics that are offered to profiles that use Twitter for business, the most important is your engagement rate. It is the best indicator of your account's performance overall, so make sure to set benchmarks for it.
Stand out online by using Twitter for business purposes. Prove that your company cares about the people it represents. Consider partnering up with WEBii to expand your SEO campaign and get noticed even more. Our clients have seen great results with bringing in more traffic and customers. That can be you! In the meantime, make sure to check out our Twitter for updates on new blog posts and website launches.
Comments are closed.