What is Your E-Commerce Goal?
By Megan Marshall, Monday, November 22, 2021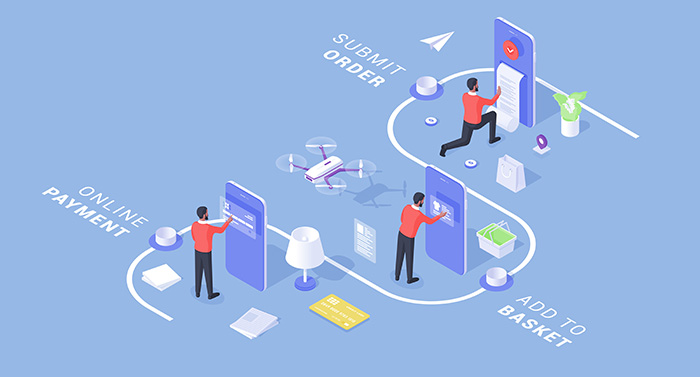 To determine the right approach to your e-commerce development and e-commerce marketing, you need to clarify your goal.
Electronic commerce (e-commerce) is a way for businesses to branch out of their brick-and-mortars and into the digital universe. As of January 2021, Statista had found that there are 4.66 billion active internet users, making the World Wide Web all the more important for growing your customer base. However, providing goods and services is not just as simple as throwing them up on a webpage and hoping the right people come to you.
You need to develop goals that will guide your advertising, marketing, and sales processes. E-commerce provides nearly every imaginable product and service, so if you don't stand out from the rest, you won't be able to make back your investment. Come along as we solidify what your e-commerce goals ought to be and how you can work with them to achieve success.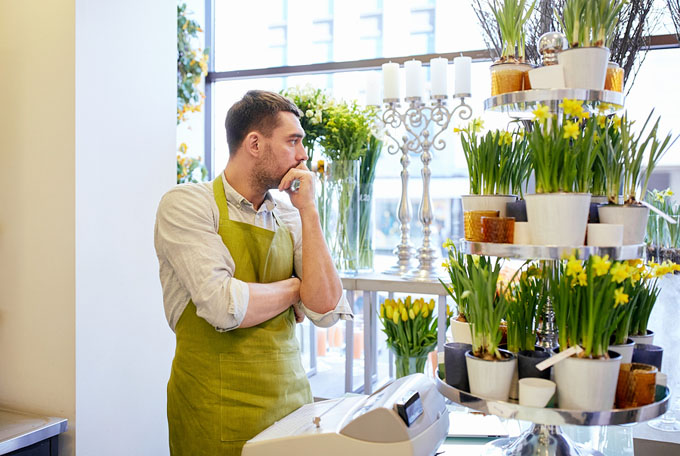 Devise an E-commerce Marketing Plan Around Your Target Audience
Once you kick off your e-commerce website, building relevant traffic is a matter of analyzing the traffic you currently have. If you are receiving a lot of traffic from the wrong audience, you aren't going to have promising results. You can use Google Analytics to find out information about the people who have visited your website. This includes their demographics, browsing interests, geographic location, and what device and browser they used.
E-commerce has had a big hand in helping businesses establish a wider market presence. Even so, having that reach isn't everything.  Assess what reasons shoppers aren't completing their transaction, and determine how you can win over their business. You should be actively inspiring loyalty to increase the lifetime value of your customers.
---

Tip: It's less expensive to sell to a past customer than it is to gain a new one, which is why brands invest in customer retention.

---
Execute Relevant Methods to Boost E-Commerce Sales
Increasing sales should be your number one objective, no matter what type of business model you use. After all, in order for your business to thrive, you have to be selling your products and services. Here are some of the tactics that work best for accomplishing this e-commerce goal.
Grow Your List of Email Leads
By growing your email list, you are working to form an ongoing relationship with your customers. Email marketing has one of the highest conversion rates across online marketing activities, so knowing who to target and how to do it is a huge deal. You can gather these email leads through sign-up forms, in which you can collect peoples' information to send them persuadable deals and personable messages. Don't make these emails sound like a robot wrote them—customers want to hear from you!
Partner with Influencers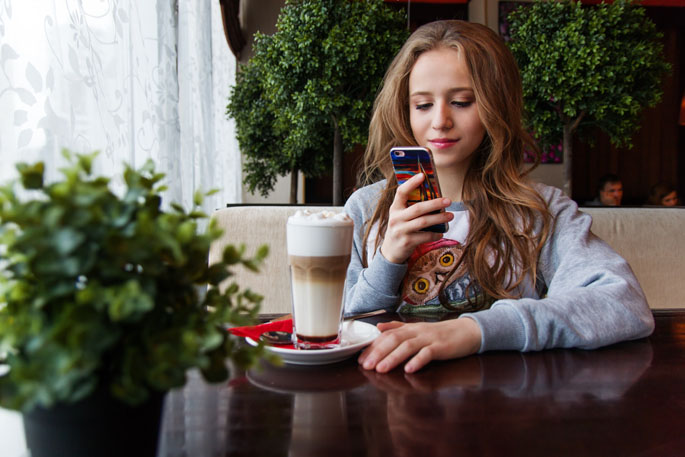 Once again, increasing the number of loyal customers is critical to having a successful business. Customers are at the core of all business strategies, and you have to meet them where they are. By partnering with influencers who already have large platforms, you are more likely to capture the attention of potential leads. To obtain a relationship with influencers, collaborate with them on projects so that it is a mutually beneficial experience.
Branch Out From Blogging
Today, so many businesses have blogs. While this is a great option for getting content out there, it also makes it increasingly difficult to get noticed. Explore what interactive content and social media have to offer. For instance, e-commerce thrives on Instagram, where businesses can tag products on their posts to transform browsing into a convenient shopping experience. At the end of the day, know which platforms your target audience is hanging out on and what types of content get them to act.
---

SEE ALSO: Our nifty Infographic on Social Media channels

---
Make Your Website Efficient and Responsive
With the rise of e-commerce, it has become necessary for you to invest in SEO for your product pages. Search engines will more easily be able to find your store when the right optimizations are in place. Organic rankings provide you with long-term value and will establish your business within its niche. A way to stand out from the crowd is through personalized customer experiences, whether it be on your website, online store, or mobile app. Make it easy for potential customers to see why your website is relevant to them.
Infographic: What Type of E-Commerce Business Are You?
B2B (Business to Business): With a B2B model, you are selling to other businesses. While those businesses may be your end-users, they typically are the ones reselling your products and services to their own consumers.
B2C (Business to Consumer): The B2C model involves you selling to your individual end-user. As the most common model, B2C includes anything you can purchase in an online store, plus it leverages technology to directly market to consumers.
C2C (Consumer to Consumer): C2C businesses allow individuals to sell amongst themselves. Sellers benefit from motivational buyers on sites like eBay, Craigslist, and Etsy who want specific products they may not be able to find elsewhere.
C2B (Consumer to Business): With C2B, individuals are selling their own products and services to companies. Consumers have the power to direct businesses toward their needs and price point, with businesses profiting from the contribution of data or marketing.
WEBii has a very knowledgeable team for e-commerce web development. If you have succeeded in formulating your e-commerce goals and are ready to take off, contact us to get started on your custom-built solution.
Comments are closed.