Showcase Your Work by Including Case Studies on Your Website
By Megan Marshall, Monday, January 24, 2022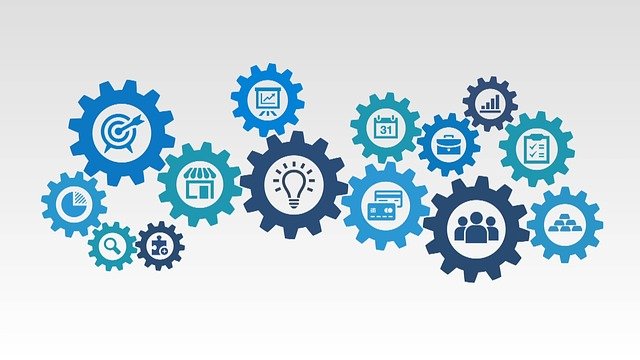 The majority of consumers will consider the experiences of their peers before they buy something. Imagine you are considering purchasing a product. The necessary research is complete, but you still aren't completely sold. You know that one of your friends had gotten this product in the past. So, you decide to ask them whether they would recommend it. If they tell you that it was the best purchase they have ever made, you are going to be much more likely to relinquish your wallet. Keep reading as we explore how this same principle applies to having case studies on your website.
What is a case study?
In marketing, case studies are used to provide buyers with context. This in-depth study is a combination of social proof and quantifiable results. It is highly subjective because it targets a single person, organization, or event. Having case studies on your website allows prospective customers to easily access documentation of your products or services helping other people. Rather than using an advertising approach to tell them why they should partner with you, case studies show them how their goals will be reached. This is done by explaining the previous issue, hypothesizing a strategy, implementing it, and delivering concludable findings. You should be tracking your experience with your customers throughout the time of working with them to make the writing of this piece less of a memory game.
Infographic: Build the Case Studies for Your Website
Locate your subject: Pick a previous or current client to tell their story. They should be your ideal buyer persona. You will need to get permission and quotes from them.
Determine the objective: What challenges are you showing were solved? What was the solution? Show your interested audience how your services are valuable.
Figure out the medium: Your case study doesn't have to just be written, although that is a great option. You can also opt for a video, infographic, or podcast.
Tell a good story: Enter your case study with a provoking title so that your audience will want to check it out. Keep the language simple, and use a narrative arc.
Answer virtual questions: What were your client's pain points? How did they come to choose your services over your competitors'? Explain their journey with you.
Publish to your website: By displaying your case studies, your business will be able to gain more trust from your audience. Give them their own page on your website.
Promote to your audience: Social media is an amazing tool. Video case studies can go on YouTube, or you can tweet out about a blog post with an abbreviated version.
The design of your case study is essential to securing a good first impression. For written mediums, there are downloadable templates online that you can choose to use or inspire your own layout.
How do case studies benefit your business?
There are already individuals that you have worked with who are willing to back your business. With this in mind, you may be overlooking a lot of material that could appeal to potential buyers. People want real-life examples before making a big decision, so case studies can drive conversions and increase sales. Oberlo found that, before making a purchase, 81% of consumers conduct online research and ask for advice from their friends and family. Word-of-mouth is not only free, but it is extremely invaluable. In order for consumers to have a positive takeaway of your business, you need to give them accurate descriptions of your products and services, and this is done by the specific details from the case studies on your website. Build and cement their trust in your brand through your well-executed portfolio.
How can you capture your audience's attention?
By structuring your case study into a narrative, your prospective customers will be more engaged. The story should be based on industry-specific needs. If you work with individuals from a variety of industries, make sure that you are using case studies from each of them. You want to write about someone and something that your ideal customer relates to, in a compelling way. For this reason, you should be selecting your best accomplishments with the clearest results and a unique angle. Sell your business through the powerful tool of emotions. Do this by setting up your previous partner as the protagonist of the story, with your business's solution to their conflict as the resolution.
What elements round out your case studies?
Every case study must include solid evidence. Without it, there is no case study. Customers are more demanding of proof than ever and are, therefore, less trusting of marketing material, on account of the growth of technology. Use real statistics and explain what they mean. Where you could simply say that your service helped increase website traffic for your partner, explicitly stating that you were able to triple it from 500 to 1,500 visits is more interesting. Also, provide buyers with authentic reviews in the form of testimonials. You can even include these quotes on your website itself, as opposed to just within the case studies. An alternative to video testimonial services can also be considered for obtaining compelling customer feedback.
In the same way that you would with a blog post, make sure that your case study is easy to read. Include headings and bulleted lists so that a prospective buyer can scan through the information. This will provide SEO value to your case studies page on your website. You may also break up the written content with images to further engage with consumers. Alternatively, you can create videos from the insights on the case study. If you have the time and budget, it can be a great way to communicate your abilities and values. Test different content formats to see what people resonate with the most.
Finally, the web page containing your case studies needs to be organized. If people are unable to find them, what was the point of creating them? They should be optimized for search, as well as listed elsewhere on your website. You should never forget about social media, considering it is the perfect way to share material. Consider adding case studies to your LinkedIn for your professional audiences to see. Another option is to incorporate them into your company newsletters so that those on your email list know about their existence early on. At the end of the day, don't let your case studies disappear into the background when they could be actively demonstrating your reputation.
Having case studies on your website is an extremely effective motivator. Your good work and happy customers deserve to be shown off to the world. With 25 years of experience with a variety of website services, WEBii is made up of a skilled team that has worked on thousands of projects. If you like the work you see in our own case studies and portfolio, contact us so that we can discuss how we can help your business grow.
Comments are closed.