6 Strategies to Amplify Your Message with Non-Profit Marketing
By Megan Marshall, Friday, November 19, 2021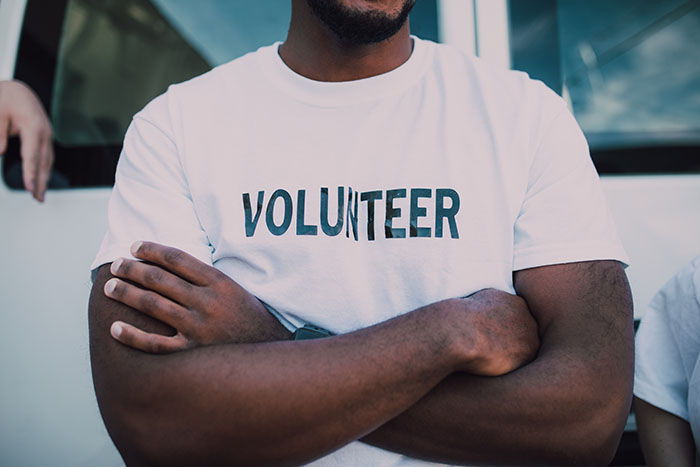 Your non-profit organization's mission is important. You want people to know about it, and not just the people who already do. Ask yourself this… What makes your non-profit special enough for people to give you their time and money? Through non-profit marketing, you are more effectively able to bring in and satisfy new donors and supporters because they will see exactly why you're so special.
The first step in developing a successful marketing campaign is setting measurable goals for your team, such as how many yearly initiatives you want to achieve. For a lot of non-profits, the fiscal year begins in the summer, but goals may also be set in January, during the start of the calendar year. Once you have a solid understanding of your key aims and messages, you can start distributing content to your target audience. Keep reading to learn about the steps you can take to make an even more valuable difference through non-profit marketing.
Update Your Main Non-Profit Website for Inbound Leads and Outreach
Having a website will help to both expand your reach and explain your story. Your history and mission statement should be clear and easy to find so that visitors will leave your site with a strong understanding of your cause. Encourage these visitors to have a positive impression of your non-profit by including press coverage and success stories to showcase what you do best. Your website should make you appear trustworthy and professional.
In order for your website to appear in Internet searches, you need to take SEO seriously. Part of the SEO strategy means using keywords to attract inbound leads. By being at the top of the search engine results pages (SERPs), you will be at the top of potential donors' minds.
Develop a Memorable Brand for Your Donors, Volunteers, and the Community
You want to ensure that people won't forget about your cause and efforts. One way to do this is through awakening emotions with video, considering it is a powerful tool that can drive people to act.
An example of this comes from Alzheimer's Society UK's video, which imagines an animated world where Santa Claus is living with dementia. It is a touching piece that uses the Christmas spirit to persuade viewers to donate to Alzheimer's research.
Non-profit marketing pushes you to create material that the public will resonate with. If you don't have an in-house art department, you can look into outside graphic design help and use tools like Canva and Photoshop to develop your branding.
Book Public Speaking Engagements to Spread Awareness in Your Communities
As our world is shifting back into in-person events, public speaking is making a comeback. You can produce speeches for conferences, networking events, and universities. However, you don't necessarily have to be physically standing in front of someone to vocalize the change you wish to see in the world. We will forever have the luxury of the digital landscape. You can easily host your own webinars, or even hop on with another organization that is willing to give you an hour. It is important to remember that people are more inclined to buy into other people, rather than products. They will be likely to donate if they genuinely believe in your organization, and putting a face to it works wonders.
Invest Time in Email Marketing and Nurture Your Email List
Email marketing isn't just a matter of typing out a quick message and clicking "send"—you have to keep your goals in mind. Why are you sending this specific email? If you don't know the value that this email will bring to the reader, neither will they. You will accomplish more out of non-profit marketing if you use a compelling subject line, purposeful and digestible content, and engaging images. Send out weekly newsletters to provide supporters with your latest content, as well as monthly emails with a list of new volunteer opportunities and donation needs. To make the emailing process go smoother, get a database together to segment your audience into groups based on who they are and their contact preferences.
---

"Social media is the ultimate way to boost awareness for your non-profit because approximately half of the world is on at least one platform."

---
Create a Social Media Strategy for Your Non-Profit
Social media is the ultimate way to boost awareness for your non-profit because approximately half of the world is on at least one platform. You can easily share news about your organization through posts about upcoming events, fundraisers, and regular updates. Make sure that the content you are producing is educational and visually intriguing. Because your outreach will be so wide and your visitors will be seeing so much other content, it is critical that you stand out in the crowd. Social media can also be a great space to spotlight your volunteers, employees, and donors as a thank you for all that they do. Once again, by putting faces to your cause, people will be more interested in what you have to say.
Form Strategic Partnerships with Other Organizations and Individuals
In order to sustain long-term success, non-profits need to gain donors. These individuals are at the heart of your support system because you will be relying on them for your funding. To get them on your side, you are tasked with the challenge of presenting your initiatives in a compelling way. The potential donors are going to examine your organization from top to bottom before deciding whether this is an organization they are willing to get behind. You can also find donors from within your own inner circle and from other organizations that are in sync with your efforts. Forming strategic partnerships with local volunteer groups, government agencies, and the media can provide everyone involved with greater recognition.
The more people who know about your mission, the more people who can contribute to it. WEBii is known for working with non-profit organizations to create dynamic websites that will engage your supporters and the public at large. We are here to help you get started with your non-profit marketing strategy and web design today.
Comments are closed.