Things to Prepare for an E-Commerce Project
By Megan Marshall, Friday, November 19, 2021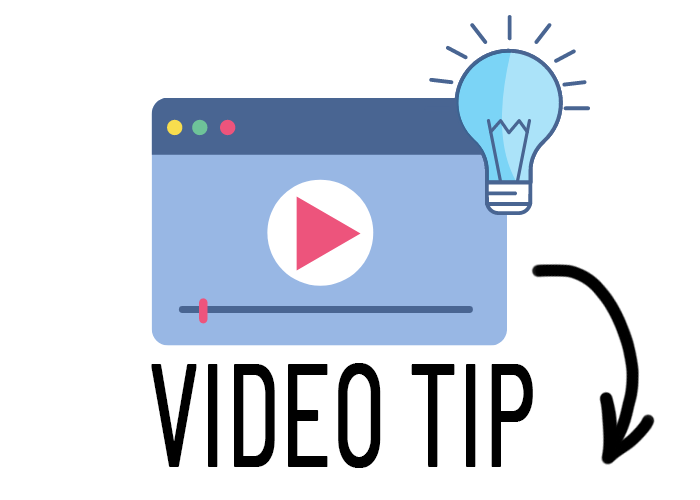 How do you need to prepare for an e-commerce project? Watch this short video to learn four things you should think about before launching your website.
Pro Tips for Getting Started with E-Commerce
Product inventory list

Shipping rates and methods

Tax rates

Payment gateway
Provide the Products Your Audience Wants
Who are your ideal buyers? What conversations are they having within your industry? Are your product ideas things that would benefit them right now? When kicking off your e-commerce project, you need to get into your customer's shoes.
Consider the materials and supplies that you will need in order to create your products, as well as how much space you have to keep it all secure before purchase. With a product inventory list, you have an itemized breakdown of everything you have in stock, from your raw materials to your finished goods. It will show you how efficiently your business is turning inventory. By seeing what is and isn't selling, you will improve your product management.
Figure Out the Best Way to Ship
Your e-commerce project needs to map out a defined shipping strategy. In knowing what your products are, you are also able to form an opinion on whether you will solely ship locally, branch out to the rest of the country, or go international.
If you are passing the full cost of shipping onto your customers, in order to streamline the shipping process, you have to measure the weight of each product. This information will help you supply customers with prices that make sense. You may alternately choose to offer free shipping, which is the best way to reduce shopping cart abandonment. However, someone does have to pay those costs, so you will have to adjust the price of the product accordingly.
Comply with Sales Tax Laws
The United States requires that retail businesses, regardless of if they are brick-and-mortar or e-commerce, assess and collect sales tax on their products if there is a nexus in their state. A nexus is a commercial connection with a taxing jurisdiction.
You need to set up systems that will ensure you are fulfilling your responsibilities, including an e-commerce content management system (CMS). Know that there are penalties if you submit late or incorrect payments. By not complying with the law, your e-commerce business could face legal action which could be detrimental to your brand. Note that taxation laws differ between the states, so make sure that you are monitoring the requirements.
Decide on the Best Payment Gateway
There are several payment gateways out there that you could use for your e-commerce project. Payment gateways oversee all of the transactions. The ones that consumers like the most are easy to use and will process both their credit and debit cards.
As stated in the video, you will have to establish an account and or buy software for your payment gateway. PayPal is one of the most popular systems today, providing easy cart integration and customization options. Other popular examples are Square, Stripe, and Authorize.net. At the end of the day, find the solution that best suits your business needs.
If you are interested in getting started with an e-commerce project, check out our services. Also, take a look at our blog to find more tips for succeeding with e-commerce. WEBii's web development team is experienced in creating customized ordering systems so that your shoppers have the best possible user experience.
Comments are closed.