The Difference Between Hiring a Freelancer vs. a Digital Agency to Build Your Website
By Jacqueline Sinex, Friday, September 27, 2019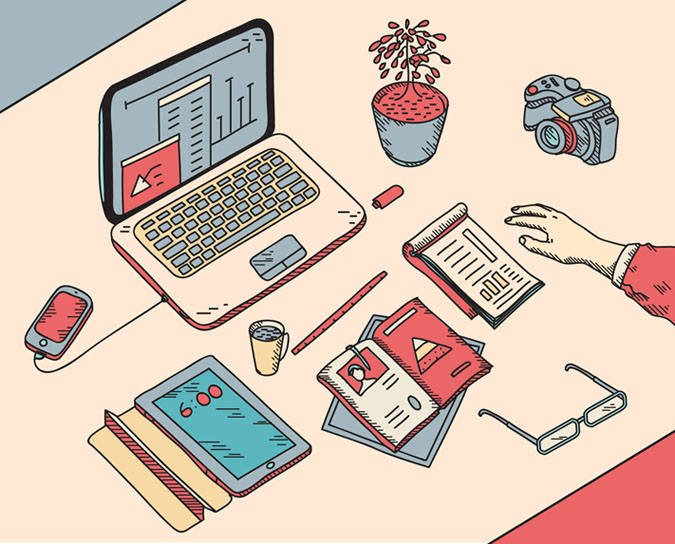 The time has come. You need a new web design. It's been on the business back-burner steaming away for far too long. As you stretch your arms and sip your cup of coffee, you begin to consider the chore of how to begin the web design project.
As you Google search all the fun terms about the best web designers, you find yourself enticed by a myriad of listings. Among the options are some interesting digital agencies and some large freelancer directories. Which route should you go?
What is a digital agency anyway?
Digital agency is a trendy phrase describing a company that specializes in web, online and digital projects. This can include web design, web development, digital marketing, social media, web hosting, and more. A digital agency is not always a big company – in fact, there are plenty of smaller companies with talented teams of web designers, just like WEBii.
What is a freelancer?
A freelancer is an individual who provides services by contract. When you hire a freelance web designer, you are hiring that person for some agreed amount, deliverable or length of time. Today, freelancers are commonly found through big online directories that facilitate the hiring and payment process. It's up to you to thumb through the catalog of hundreds of people, select someone, interview and qualify them, and manage expectations.
What will you get from the relationship with your web designer?
This is where the differences between freelancers and web design companies start to unfold. There is a different dynamic in the relationship you will have and how the project will be managed.
If you hire a freelancer, you are trusting that person to deliver a product to you, based on what you have communicated directly. There is no other manager or company keeping that person on track, quality checking their work, or reporting progress to you. You are essentially the manager.
If you hire a company, even a small boutique web agency, your relationship may be extended by a team of multiple people in the company. You can still have a personalized relationship with your primary project manager, but you won't be expected to manage the web developer and hold them accountable.
What kind of skillsets and resources will you get?
Freelance designers are often producers – meaning they create things – but they could be missing skills like project management or time management. They might lean on you to give instructions and quality assurance. If the person you choose has more experience managing their business and are very professional with their approach, you may have a more successful experience.
In comparison, a good web design company provides value by offering a multitude of resources and experience. At our company for example, there are usually at least three or four people working on a project and contributing to the final quality of the website – like project coordinators, a designer, and a web developer. Even small projects for small businesses enjoy the benefits from this team collaboration. The project coordinators form a lasting and highly communicative relationship with the client and inform them about the progress along the way. They take care of time management, project tracking, quality assurance, and training.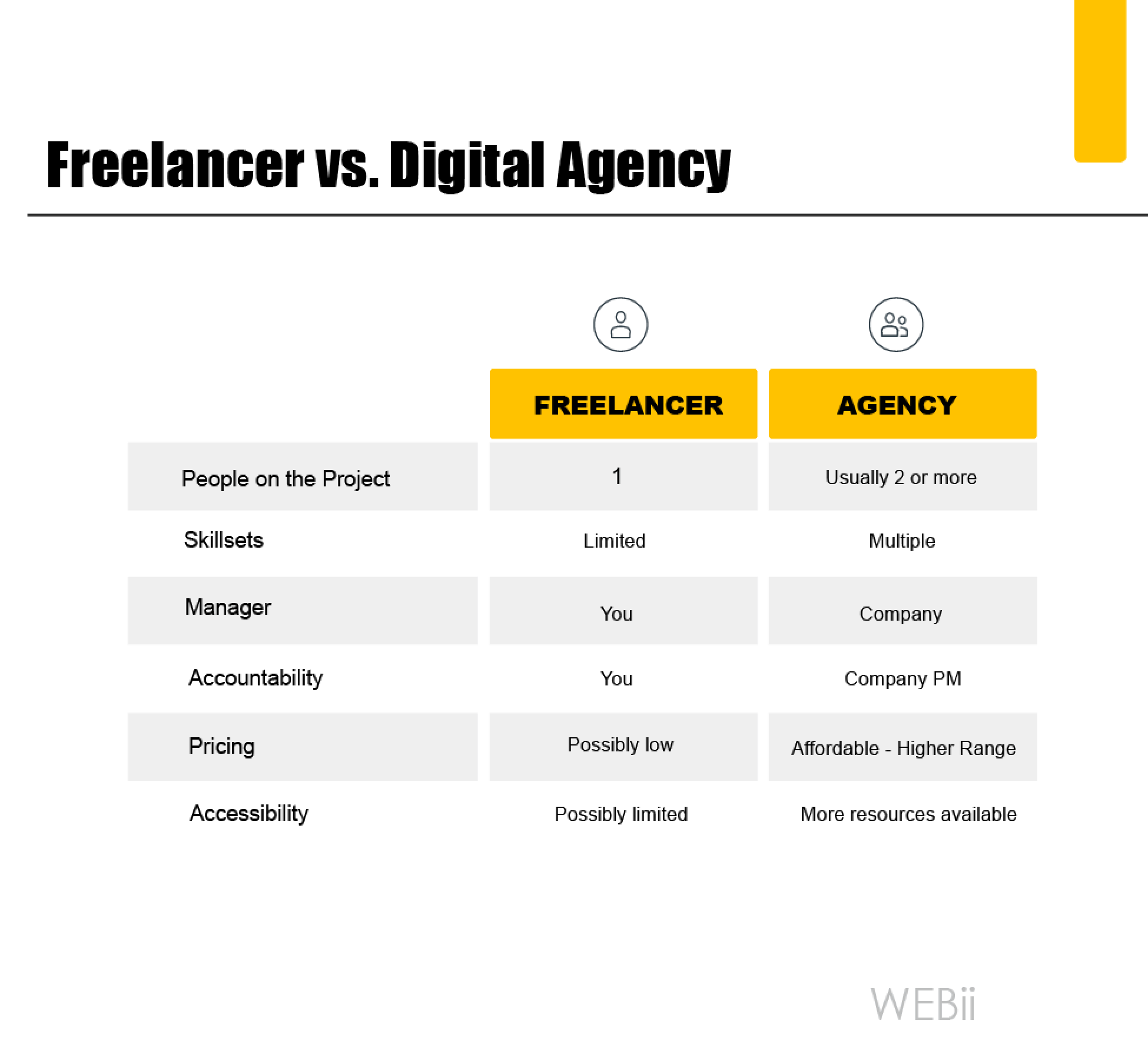 Your website is important in this business landscape, and your vendor is an important decision. When considering the route that best fits your needs, consider the differences and the possible trade-offs. Although hiring a freelancer online may seem like an easier and more affordable choice, that is not always the case.
Comments are closed.