10 Tips for Creating a Useful FAQ Page
By Ruth Hawk, Tuesday, September 5, 2017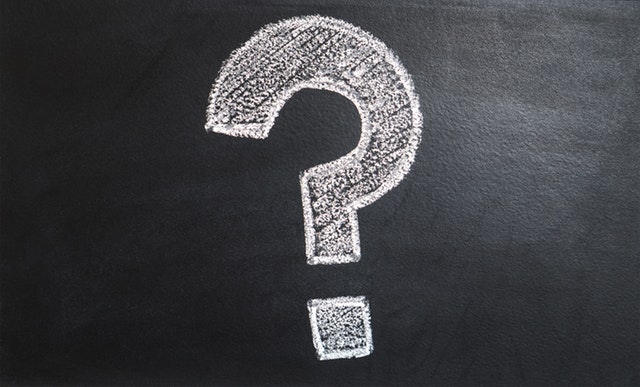 When it comes to answering potential customers' questions about your e-commerce website's products and services, an FAQ page can be a valuable asset. This list of commonly asked questions can alleviate people's concerns about purchasing from you, tell them more about your brand, and support your other marketing and search engine optimization efforts. The key to taking advantage of the potential benefits of an FAQ page is to create one that is useful and accessible to your e-commerce website's visitors. Here are 10 tips for doing just that.
Address questions that are commonly asked by customers.
An FAQ page can only be useful if it answers questions people are actually asking. To this end, do your research to identify the most common questions, concerns, and problems your potential customers encounter. The best way to figure out what these questions are is to talk with both current customers and those who have visited your site but declined to do business with you. Once you have a list of the most commonly recurring questions, you can proceed with crafting them into a truly useful FAQ page.
SEE ALSO: Tips for Creating a Compelling About Us Page for Your E-Commerce Website
Create concise yet complete answers to the FAQs.
Once you have a complete list of frequently asked questions for your e-commerce website's FAQ page, you can help this page to become more useful by crafting concise yet complete answers to each question. Ensure that you provide all of the information necessary to satisfy your customers' inquiries. At the same, do not provide more information than is necessary, and deliver that answer in as brief a manner as possible.
Organize questions logically so they are easy to find.
Finding their questions quickly is essential if customers are going to benefit from your e-commerce website's FAQ page. As a result, organize your questions in a logical manner so that visitors can quickly scan the page for the information they need. This step is especially important if you have a long FAQ page that addresses multiple topics. Splitting questions up into topics that are clearly labeled, and providing visual aids to help visitors identify the topics they are interested in, can help you to deliver the answers they need quickly and effectively.
Place the FAQ page where it will be found when needed.
Similarly, ensure that you place your e-commerce website's FAQ page where it can be quickly found when needed. Rather than burying it at the bottom of your web pages, for example, place it as a more prominent "Help" button at the top of your web pages or in your navigation bar. For FAQ pages that are focused on one particular area of the website (i.e. A particular product or pricing), place the FAQ page directly underneath that product or pricing information so visitors can access the answers to their questions as soon as they have them.
Write your FAQ page in a conversational style.
Connecting with customers and potential customers is just as important on your FAQ page as it is throughout the rest of your e-commerce website. In order to quickly build this connection when responding to questions, try writing the questions (and their answers) in a conversational style. This means using language (sometimes including slang) that your target audience uses, and writing in a simple, easily accessible style. By writing conversationally and simply, you will make your answers more easily understood and more enjoyable for your e-commerce website visitors to read.
Write your FAQ page in keeping with your brand personality.
At the same time that you are creating accessible FAQs on your e-commerce website, make sure to write them in a way that is consistent with your brand personality. This is particularly important if your brand is known for a certain tone or off-beat personality. Carrying that tone throughout your FAQs will not only create a more engaging page for visitors but will strengthen your brand and leave a positive impression on readers.
Provide links to landing and product pages within your website.
While answering questions is the core function of your e-commerce website's FAQ page, you can create an even more useful page if you direct visitors to other areas of your website. To that end, provide links to landing and product pages within your e-commerce website's FAQ page. For example, if you are answering the question "Does your store sell conflict-free diamonds?" you can easily create a link to your products that are conflict-free. By doing so, you encourage visitors to move further along the sales funnel and make it easier for them to continue exploring your site.
Include calls to action where appropriate.
You can also encourage visitors to take action on your e-commerce website by including calls to action on your FAQ page. For example, you may want to include a visible button encouraging them to "Buy Now," "Get Started," or "Contact Us Today" at the top of the page to encourage them to take action as soon as their questions have been answered. You can also create calls to action within the answers to the questions themselves, depending upon the question. The result can be an FAQ page that supports the conversion of visitors to your e-commerce website.
Include social proof in your FAQs.
An FAQ page on an e-commerce website is an opportunity to build trust and rapport with potential customers by providing them with the information they need to make decisions about your products and services. In order to build that trust more effectively, however, it can be useful to include social proof on the FAQ page. Social proof includes such things as testimonials from satisfied customers, logos from customers, and information about who provides security for your payment services. This information can assure visitors that your business can safely and effectively provide them with the products and services they need.
Include visuals on your FAQ page.
Sometimes, an FAQ page is considered an unimportant part of an e-commerce website and is subsequently relegated to a simple list of questions and answers. However, a creative web design that includes visuals can increase both the appeal and the usefulness of the page. For example, images and video can clarify points that are difficult to capture in writing, while a clear design can make it easier for people to find the questions and associated answers that they need.
A useful FAQ page for your e-commerce website should include a careful, clear, and thorough discussion of the questions that are most important to customers and potential customers. When done right, it can serve as a point of reference that builds your company's credibility and encourages visitors to continue engaging with your business. By following a few simple steps, from making sure you have the most commonly asked questions to including engaging visuals, you can create an FAQ page that is a vibrant and useful part of your e-commerce website.
Comments are closed.