An SEO Glossary for Beginners
Wednesday, August 16, 2017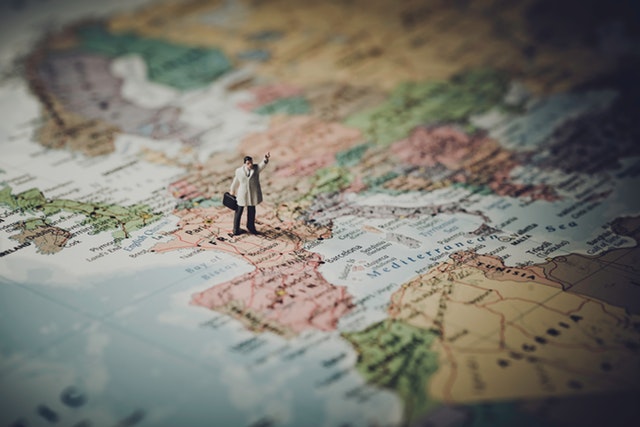 Because search is the number one reason that people land on a web page, search engine optimization remains an important component of a website's success. However, search engine optimization also comes with a wide array of terms and strategies that can feel intimidating to businesses that are just starting to think about whether SEO is right for them.
If you want to gain a better understanding of search engine optimization and the impact it might have on your website, your first step should be to familiarize yourself with the most basic and commonly used terms. These terms will give you a foundation upon which you can build once you hire a search engine optimization service to help you craft an effective SEO campaign.
To help you build this foundation, what follows is a glossary of 10 common SEO terms you will encounter. While not comprehensive, this list will give you a useful understanding of some SEO basics.
Backlinks
Also known as inbound links, these are links to your website from another website. Backlinks can include links you add within and at the bottom of organic links. Organic links occur when a website links to your website of their own accord. In general, these links occur because your material is considered to be valuable for the other website's users.
Backlinks, and, in particular, organic links, are considered valuable for search engine optimization because they communicate a high level of trust in your content and because they indicate to search engine crawlers that your content is valuable. The key to successful backlinks is to allow them to develop naturally and to ensure that they come from reputable sources.
SEE ALSO:  Search Engine Optimization and Search Engine Marketing: 5 Main Differences
Black Hat SEO
Black hat SEO consists of all of the strategies and tools that illegitimately seek to manipulate the search results in favor of the business using them. For example, site cloaking, in which one type of content is presented to search engines and another type of content is presented to website visitors, is an example of a black hat SEO technique. Using these search engine optimization strategies will get your site penalized by Google.
Content
Content is the material that is intended to be consumed and used by website visitors. It can consist of written material (such as product descriptions and blog posts) and video. When used as part of a search engine optimization campaign, content is what tells search engine crawlers how valuable your website is, and it provides the material which people can share on social media, link to on their own websites, use to learn more about your business and industry, and use to build their opinion of your business. Content should be part of a solid content marketing strategy that describes what content should appear on your site, who should create it, when it should be created, and what goals it should accomplish for your SEO campaign and website as a whole.
Keywords
Keywords are words and phrases that your target audience uses to look for the kinds of products and services your business offers. For example, if you sell conflict free diamond jewelry, your target audience might search for terms such as "conflict free diamond jewelry" or "conflict free diamond earrings" or "conflict free diamonds, Austin, TX." Successful search engine optimization identifies the best keywords for your business and then crafts a campaign that helps your website rank well on the search result pages for those keywords.
Keyword Research
Keyword research is the process of identifying the best keywords for a particular business to use in their search engine optimization campaign. Search engine optimization experts will use a number of tools and strategies to identify keywords that are likely to work well for your particular business.
Search Engine Crawler
Also known as a bot, a spider, or simply a crawler, a search engine crawler is a program that automatically combs through all of the web pages on all of the websites on the Internet in order to rank them for particular keywords. These crawlers use complex algorithms to determine what keywords your web pages should rank for and how they should rank. You can communicate with search engine crawlers through various pieces of code and tags attached to your website's meta data.
Search Engine Optimization (SEO)
Search engine optimization (SEO) is a set of strategies designed to improve your website's rankings in the search results. Ideally, successful SEO will get your website listed on the first page of the search results for search terms that closely relate to your business. SEO is an increasingly important element of a successful online presence, because more than 70 percent of people ignore paid ads, and 75 percent of them never look past the first page of the search results.
SERPS
SERPS stands for search engine results pages. These are the pages that come up when you type a search term into a search engine such as Google. For example, if you were to put "SEO company, Austin, TX" into Google, the list of results that appeared would be the SERPS. One of the goals of search engine optimization is to improve where your website shows up in the SERPS.
Site Map
A site map is an outline of all the pages on a website that can be accessed by visitors or search engine crawlers. The site map is often placed on a website as a way of directing search engine crawlers to the pages that they should crawl.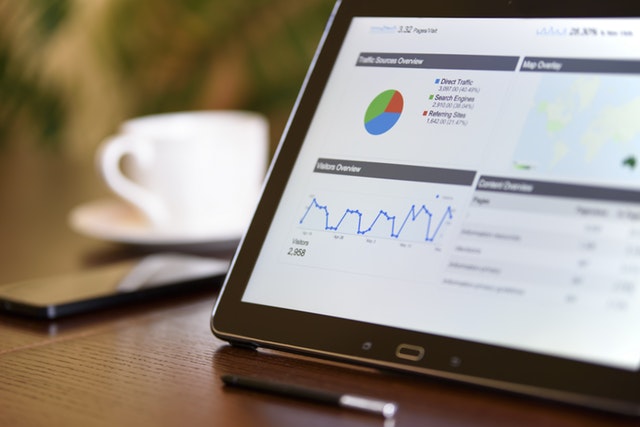 White Hat SEO
White hat SEO refers to all of the legitimate strategies and tools that SEO experts can use to build your search engine optimization campaign. These practices are approved by search engines and avoid any manipulation of the search engines when trying to improve your website's online presence.
Search engine optimization has the potential to transform your website's performance. Once you understand these 10 basic terms, consider hiring SEO experts like WEBii to help you dig deeper into search engine optimization and the benefits it can offer your business. These experts will have a deep understanding of every part of SEO and can help you to create an online presence that is as visible as your business deserves.





<< Are Keywords Still Important for SEO?
Comments are closed.