5 SEO Tricks to Up Your Strategy for 2015
By Jacqueline Sinex, Monday, January 5, 2015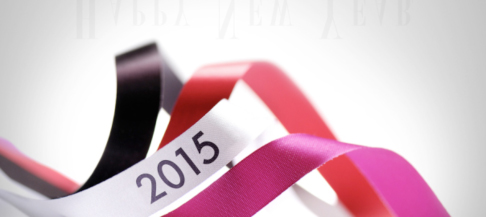 With celebrations galore, while most people are indulging in fun during this time of the year and making wishes for their next year to bring success, you could actually be paving way for one to come to you. If utilized well, this crucial time can be a harbinger of a great business year for you! Here are a few tips to get your business the needed boost in 2015.
1. Conduct a Technical Review
When you started your SEO work, you may have had a proper technical audit for it done, which made you aware of the complete status of your website. Any errors and redirects, or broken images were figured out and fixed right away. However, as time progressed, more pages or images may have been added or removed, and tags modified. Changes in URLs must have also taken place with the site being redesigned, etc. Did you stay abreast of everything that took place around your site all this while? Perhaps not. Well, it's time you did. Run a technical review now by taking the following steps:
Run a Screaming Frog Report
A good way to fix up the issues is to run a Screaming Frog report to identify any existing errors, redirects, duplicate URLs, and more. Here are some examples:
Errors – Client & server errors (No responses, 4XX, 5XX)
Page Title – Missing, duplicate, over 65 characters, short, pixel width truncation, same as h1, or multiple
H1, H2 – Missing, duplicate, over 70 characters, multiple
Canonical link element & canonical HTTP headers
Meta Description – Missing, duplicate, over 156 characters, short, pixel width truncation, or multiple
After gathering all your information, you can begin fixing the issues one by one.
Look Up Your Google Webmaster Tools
Webmaster Tools is another good source that will identify for you any errors occurring on your site. Besides the typical 404 errors, you can also look for robots issues, server issues, or any sitemap errors. Since Google has updated many features in Webmaster Tools and Analytics this year, you may want to review the documentation and tutorials for tips.
Revisit Google Analytics Goals
A helpful tool to up your tracking is Google Analytics (GA) as it now provides information on goal tracking. It alerts you if any drastic changes to your goal numbers or any irregularities in your account are detected. Therefore, do take a look at your GA goals and use Screaming Frog to ensure the GA tracking code is on all pages.
2. Identify a Few Winning Strategies
More often than not, the big picture takes more of our effort and we tend to lose sight of some of the basic stuff.
Revisit the Fundamentals
The basics such as title tags, meta descriptions, and image ALT text may not be a top priority for you, but they should not be entirely ignored.
Your Screaming Frog report will give you a fair idea of everything and help you ensure that there are no missing titles or descriptions and duplicate tags, and ensure that your brand is contained in all titles.
Repurpose Content
To determine your strong points from an SEO perspective, you need to figure out which content did the best on your site and whether the information it contained could be reused? If you want to repurpose some of the brilliant content you created during the year, give it a good read. It'll hand to you valuable content ideas for the coming year. We are not suggesting that you simply copy the same article, but the topic and theme may be reusable.
3. Update your Business Listings
If you happened to move your office this year or had lost any team members or saw any other changes worth mentioning, make sure they are shared online. Start with visiting your contact information and cover your social networks such as G+, Facebook, and LinkedIn to update any details requiring change. Don't miss out on places like Wikipedia or Crunchbase, which are consistently changing information like revenue, employees, and stock prices are put up. WEBii also offers a Yext Listing Service that can take care of over 50 business listings for consistent results. Contact us to learn more about how we can help with this.
4. Run a Quick Competitive Analysis
After all the above steps have been accomplished, a quick run on your competitive analysis will be helpful for your business and give you a fair idea about where you actually stand in the market.
Check Links
Some of the tools that will give a nice look at the links your competitors have acquired recently are Majestic, Open Site Explorer, Ahrefs, etc. Use them to check the press mentions they've received and identify any potential blogs that also benefit your business.
Validate Content Ideas
Checking your competitor's site to evaluate how their content is performing, and using that data to update your own content strategy is a great way to mitigate any risks of putting up irrelevant content that doesn't help you meet your business goals.
As budgets remain one of the major challenges hitting content marketing, it will do you a whole lot of benefit to invest thoughtfully in getting the right content ready.
5. Figure Out Strategic Changes
Figuring what your competitors are up to can help you better understand the scenario, the target market, and reform your own online marketing strategy. To that end, conducting a timely competitive analysis will get you a fresh peek into their upcoming strategies and their immediate business plans in the next year.
So, don't forget to take a look at their sites and see if they have a "coming soon" or added any new product pages to the site. These things are important as they can reflect a fundamental shift in how a competitor views the industry, the market, and their product or service.
So before you wind up your work to enjoy the festival time and get your needed break, take just a little time out to invest in conducting this small SEO review for your site to strategize well and be prepared for your desired business growth in the coming year. Wishing you a great one ahead!
3 responses to "5 SEO Tricks to Up Your Strategy for 2015"