Influencing Consumer Behaviors Through Webinars Held by Thought Leaders
By Megan Marshall, Thursday, January 6, 2022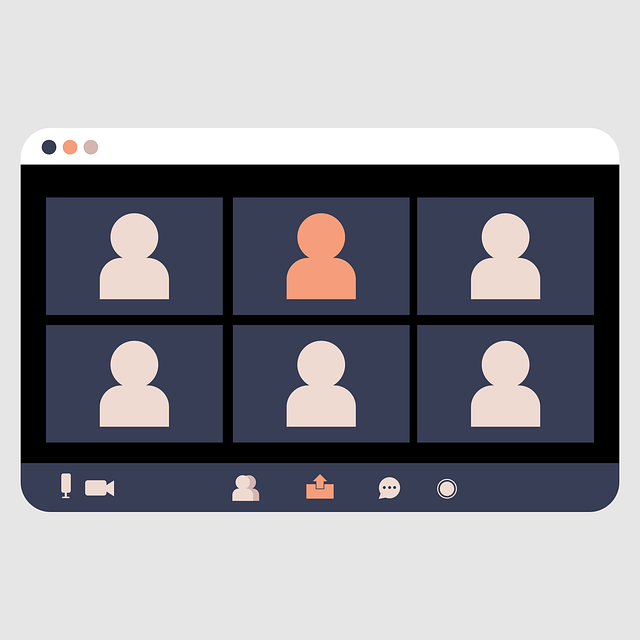 When COVID-19 hit, webinars became the best socially distant option to replace live functions. It gave the face-to-face interactions that people needed when it became limited. While webinar software had already existed, the usage skyrocketed at this time with businesses, non-profits, and schools being forced to connect online. Since then, they have transformed into a powerful tool for educating consumers. Even now, as we have been shifting back into our pre-pandemic lifestyles, webinars are being used to provide training sessions, workshops, and presentations. Keep reading as we highlight what webinars held by thought leaders can do to improve the marketing of your organization.
Infographic: How To Create and Promote Your Webinar
Do the research and write up content: By having a script, you won't forget to mention anything important. Search the web for trending topics or questions that are constantly coming up in your industry.
Decide where and how you will host it: The structure of your webinar is key. Will you use a Zoom, webinar platform, or YouTube? Is your topic best presented as a panel, interview, Q&A, or presentation?
Sort out the roles and equipment: Know who from your team is going to be leading the discussion and who is going to be monitoring the tech. You want everything to flow seamlessly so that the audience has a positive experience.
Spread the word about the event: Start reeling in registrants! Post about the webinar on your socials and your website. You can also send out reminder emails to your current contact list.
Go live and test the waters: It's important to know how attendees have received your webinar. Was it worth the time spent? Did they take anything away from it? Consider sending out surveys or offering some kind of credit for completion.
You can conveniently reach a wider audience.
Unlike conferences, people can participate in webinars from anywhere. They don't have to show up at a convention center, where they have to interact with those around them. Instead, they can choose to sit in, with their camera and microphone turned off, from their living room or a coffee shop. While this does reduce audience interaction, you can gauge interest by opening the floor to a Q&A session. Webinar software comes with a chat function that you can encourage attendees to use throughout the event. If people know that you are actually going to read their commentary or respond when they raise their virtual hand, they will feel more comfortable with speaking up.
But how do you even get them to attend in the first place? In order to attract attendees, you need to apply marketing skills. Push news about the event on social networks and your blog, as well as to the members of your email list. Send out a reminder either on the day prior or the day of so that your audience doesn't forget. People should be able to register through a forum on your website. They will put down their names, emails, and maybe even their state so that you can track where your traffic is coming from. You may be surprised to find that, despite being based in Texas, you are getting a lot of viewership from New York. With a limitless seating capacity, your audience never has to worry about it filling up before they can RSVP.
The content will include relevant industry insights.
In-person workshops can take several months to plan. This means that guests and topics need to be solidified early on in order to properly structure the event. Webinars held by thought leaders are positioned to deliver more timely information over hotter topics. That being said, you can always develop a content calendar that is available on your website. You can block off certain days throughout the month to maintain a consistent production schedule. People should be excited about what you have coming up next. Brainstorm with your team by searching past webinar questions and going through the content you already have created. Aim to teach your attendees something that they have never considered, don't know much about, or that has just broken in the news.
Prove to your audience that working with you is worth it, that you are knowledgeable about the industry. Your webinar is just the jumping-off point. Either at the end of your webinar or in an email following, explain what the attendees' next steps should be and what services you can offer them. One option is to give your attendees access to a downloadable piece of content. This gives them a taste of your resources. The content may come in the form of an e-book, which is a great way to repurpose content. Another option is to send out an email with a copy of the presentation slides, in case they would like to look back at the information you discussed. As a thought leader, you should be going out of your way to give back to your attendees so that they can succeed in their own right.
They are an affordable and valuable way to learn.
Hosting a traditional conference can be expensive. You have to consider the costs of getting the venue, setting it up, hiring catering, and creating all of the materials to distribute to attendees. With a webinar, you only need is a working computer with a webcam and a platform. Findstack has put together a list of 18 of the best webinar software platforms, based on the real needs of organizations like yours. Zoom, in particular, has boomed with the pandemic. Its free version is able to host up to 100 participants for 40-minute sessions. The licensed versions provide premium features, such as unlimited cloud storage and transcriptions. While there are other webinar platforms that may be beneficial for professionals, Zoom is easy for anyone to use.
Webinars held by thought leaders are capable of moving leads down the sales funnel. No one is going to go into your webinar if they aren't already interested in the topic. That means that they recognize that they need to learn something still. Whether you are hosting a free or paid session, instilling trust in your audience is critical for your business. Without that trust, you cannot expect to get sales. With that in mind, video has become essential in the digital marketing experience. More and more consumers are saying that they want to see more video content come from brands they support. You could be helping out an entire audience that struggles with retaining information from just reading it. Having a blog is valuable in its own right, but humans crave interactions with other humans. That isn't something that you can accomplish from text on a screen.
You will be able to humanize your company.
While your audience members may not have their cameras on, you should be allowing them to see your face. They want to know who they are getting their information from. Businesses are often viewed as emotionless entities, so by attaching thought leaders to your webinar, you will make your organization appear more friendly and trustworthy. In a study done by BigMarker, it was found that 32% of attendees say that they feel the most engaged when their host is energetic and passionate. People will remember you if you are interesting, but they will also, unfortunately, remember you if you were boring. Keeping your audience happy throughout your webinar is important if you want them to return to the next one and bring along their friends. Leave your monotone voice at the door!
Be mindful of your word choices. If you are speaking to a group of professionals, perhaps they would understand and appreciate the jargon. But, for everyone else, that most likely isn't the case. Using big words that you wouldn't use in a typical conversation makes you look stuffy. When it comes to how you format your webinar, don't go in blind. While you shouldn't be reading off of a script the entire time, you should have enough content planned on that can keep the ball rolling. You are allowed to ad-lib and use humor where you see fit. A Q&A session will be especially advantageous for showing your humanity. After all, the goal should be to provide a personalized approach to reach your prospective clients. This will allow you to establish more authority, as well as make the needs of that prospective client feel heard. They shouldn't come out of your webinar feeling as though they were merely a name on the screen.
If you have attended any webinars held by thought leaders over the past couple of years, you most likely recognize how useful on-demand content is. Thanks to the ability to save and send out recordings, even if you have missed an online lecture, you can still have all of the information right at your fingertips. Should your organization choose to implement webinars into your campaign, don't lose sight of the fact that they are meant for your consumers. They should feel as though they have gained something by attending. And you should feel as though you have explained the right topics to the right audience.
Comments are closed.