SEO Strategy: Keeping Your Brand Relevant During the Outbreak
By Maisie Cantrell, Friday, May 1, 2020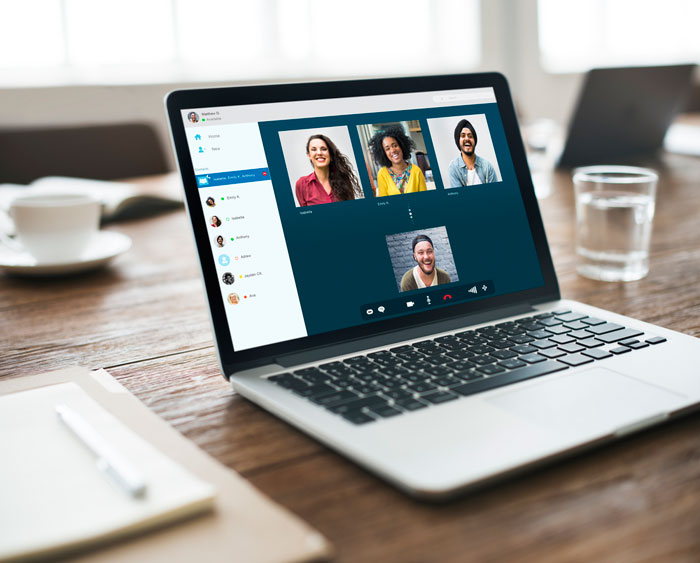 The COVID-19 pandemic has created an insurmountable amount of uncertainty and stress, both in our daily lives and for businesses. Luckily, some things remain constant, like the power of search engine optimization (SEO). SEO has always been important for all companies across all industries, and right now it is especially vital that firms continue on with their SEO endeavors. With that said, if they do reduce their marketing and advertising spending, it will only hurt their business in the long run. During the virus outbreak, your company can benefit from local SEO, website updates, developing new content, and conducting keyword research. Because a lot of Americans are currently being asked to shelter in place, internet usage has skyrocketed. In fact, according to Forbes, internet usage jumped 50 to 70 percent at the end of March, providing you with the ultimate opportunity to increase your business's online presence. Read on as we delve into the steps of optimizing your digital presence through SEO.
Optimize Your Website.
Optimizing your website's design is a great place to start fine-tuning your online presence. Some key things to focus on include:
Simplifying navigation.
Making sure your content is up to date.
Providing a banner or a pop-up on your site's homepage to inform your visitors of the steps your firm is taking to address and combat COVID-19. It is also important to include how you are keeping your customers and employees safe right now.
Take Advantage of Local SEO.
Local SEO is extremely effective when marketing your local business online. Many searches have local intent, meaning that searchers are seeking businesses located near them to either go to or buy from. Some local SEO tactics you can use include:
Regularly updating your Google My Business profile to help search engines recognize and understand your business. Keeping your profile up to date allows Google to view your website as trustworthy, which helps Google provide users with relevant content.
Consider adding posts to your Google My Business page to give users updated news and information. This can include promotions, business hour adjustments, and delivery options.
Update or Add Meta Descriptions & Meta Keywords.
Adding meta descriptions and meta keywords to your site's pages provides Google with a better understanding of your website and helps with page indexing. Doing some keyword research can prove to be extremely helpful here. In addition, try to use keywords that are longer and more specific (also know as long tail keywords) to gain additional visibility for your brand.
Focus on Link Building.
Make sure that the links on your site include your target keywords, as Google reads links to decide if content is relevant. Having quality links and providing backlinks can actually increase the value of your site. Search engines use these links to find new webpages and to determine the ranking of your site in search results.
Update Website Content.
Updating your website's content regularly helps your firm maintain relevance. Regular updates can also tell Google that your website is trustworthy and has authority, which can help with your search rankings. Ensure that your content is easy to find within your site's structure and navigation and be sure to use fresh photos to complement the content.
Keep Up with SEO Trends.
The Coronavirus pandemic is significantly impacting SEO trends. It is critical that you stay on top of what people are searching for and how they are searching for it. Keywords are constantly changing, so start monitoring these changes more closely than your normally would.
Find Ways to Deliver Content Differently.
Below are some non-traditional options for delivering content during this time of increased internet activity.
With everyone spending a lot more time on the internet, you should begin developing video content. Thinking outside the box by creating entertaining content can give you the competitive edge you are seeking. Because many people are inside and bored, giving them fun and exciting content can help your brand to stand out.
If you already have blog content on your website, consider increasing how often you post. Having a blog promotes relevant and educational content creation and can even increase the number of clicks throughout your site. This is a fantastic opportunity to link to other parts of your website within your blog postings.
Webinars provide a more personalized approach for when you are trying to reach out to clients and prospects. Having real-time conversations helps to build personal relationships, therefore strengthening your clients' and prospects' relationship with your brand. In addition, because people are practicing social distancing right now, hearing a voice or seeing a face can calm the anxiety and stress they might be experiencing.
The COVID-19 pandemic has created a dramatic change for all of us. As the web is seeing more usage than ever before, take the time to focus on your SEO efforts. Make updates, do your research, keep up with trends, and be sure that you develop a strong SEO strategy for your business. This will not only help you get through the current challenges we face but will also prepare you for success in the long run.





One response to "SEO Strategy: Keeping Your Brand Relevant During the Outbreak"