The Bottom Line: How Page Load Time Impacts SEO
By Maisie Cantrell, Friday, April 30, 2021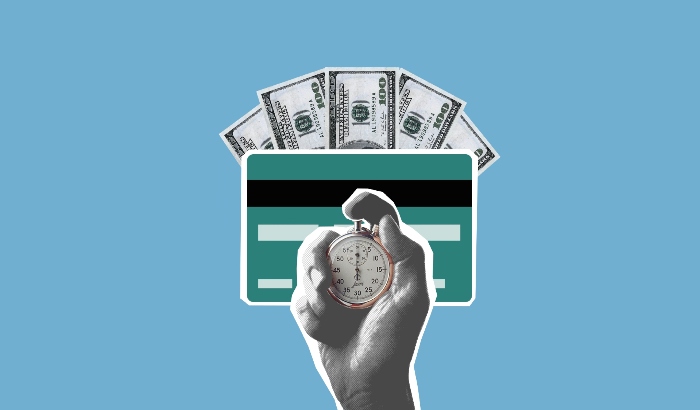 In recent years, page load time has been a go-to topic in terms of website improvement because it heavily influences how users perceive your brand. In fact, in many cases, a slow page speed can cause you to lose potential leads and customers. Moreover, page speed can impact your search ranking, meaning that a slow site could cost you that coveted top position on Google's search results page. Read on as we delve into how page load time impacts SEO and consumer behavior, along with a few tips regarding what your page speed should be.
Load Time Can Affect Your SEO Ranking.
According to Cognitive SEO, page speed is a direct ranking factor for Google. That said, page load speed can also have indirect effects on your other SEO metrics. For instance, a particularly slow site will likely see an increase in bounce rate and a decrease in the duration of time that each user spends on the website. While a poor SEO ranking can negatively impact your site's traffic, it isn't the only thing slow load times can affect.
Shopping Behavior is Impacted, Too.
Not even your existing customers are immune to getting impatient if your site takes too long to load. Let's take a look at some quick stats (courtesy of NeilPatel.com) about the relationship between website performance and consumer behavior.
47 percent of consumers expect pages to load within two seconds.
40 percent of visitors completely abandon a site that takes more than three seconds to load.
52 percent of online shoppers say that fast page loading is a critical factoring when determining their level of site loyalty.
79 percent of shoppers who are dissatisfied with a site's performance are less likely to buy from that same website again.
Clearly, load times can impact some major aspects of your business, including your reputation, your customers' loyalty, and – perhaps most importantly – your bottom line.
Every Second Counts.
A recent experiment conducted by the Financial Times Technology Department revealed that for every additional second (after the initial two-second threshold) that it takes for a webpage to load, the level of user engagement decreases. (We really weren't kidding when we said every second counts.) To help you navigate the process of speeding up your page load times, we've put together a couple of helpful hints below.
TIP #1: Remember Your Audience
Optimizing your page load times involves tinkering with several moving parts (including the browser, web host, page content, device, and so on). Focusing on your visitors' needs will help you hone in on the areas that can be improved to better serve your audience. For instance, if only 10 percent of your site visits come from mobile devices, you would be foolish to sacrifice rich content that generates tons of engagement from your website's desktop users for the purpose of enhancing mobile speeds.
TIP #2: Don't Sacrifice UX for Speed
A good rule of thumb is that your load speed should be as fast as possible without compromising your site's user experience. SEMrush also offers a short 'n' sweet piece of advice regarding your load speed goals: "Serve your customers with the page load time they need, a good goal being 1-2 seconds."
"…Your load speed should be as fast as possible without compromising your site's user experience."
In summary, page load speed matters in terms of your SEO, user experience, and overall sales. The bottom line: your site's page load time can impact your bottom line.
Need a little help? WEBii's SEO Health Audit includes a thorough audit of your site's current performance, along with keyword recommendations and more. If you're seeking high-quality SEO services, contact us today.
Comments are closed.