Reasons To Choose WordPress As Your CMS
By Ruth Hawk, Thursday, August 20, 2020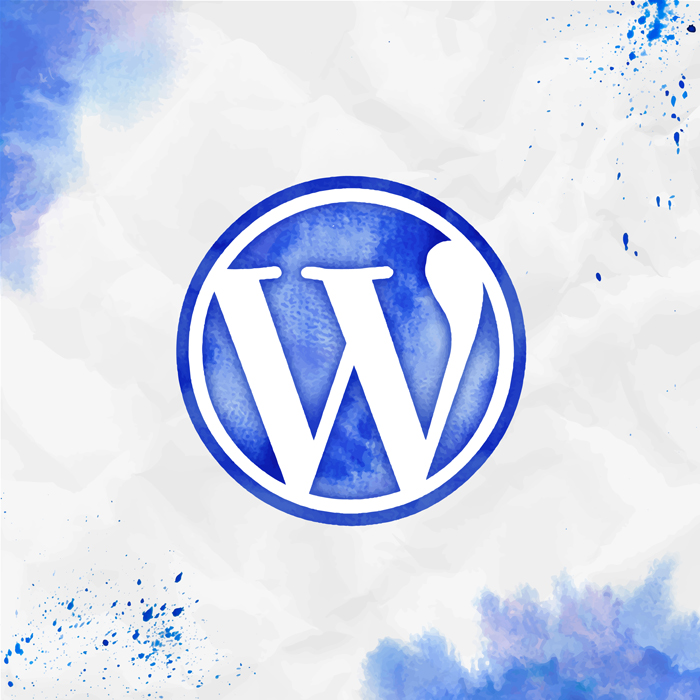 WordPress is a powerful, and popular, content management system (CMS). This customizable, flexible, and inexpensive website platform powers more than 500 million websites across the Internet, and with good reason.
For small and large businesses alike, WordPress makes a good choice of CMS. As you consider your options for building your website, see if any of these benefits of using WordPress might apply to your business as well.
WordPress is cost-effective.
WordPress is one of the most cost-effective content management systems available today. In fact, the core code of WordPress, along with many of its themes and plugins, is completely free and open source.
As open source products, they allow users to modify their code at will to create the look and functionality needed for their website, at no cost to the user. Thanks to this no-cost approach, WordPress itself is fundamentally free.
Before you select WordPress as a CMS for your site, however, you do need to be aware that WordPress comes with certain expenses. For example, you will need to pay for the following services:
Web hosting
Domain name purchases
Premium themes and templates
Plugins for professional or premium features
Website development
Image and photo procurement
Ongoing WordPress maintenance
However, compared to the cost of building a custom site or purchasing a CMS from another provider, WordPress is very cost-effective and allows users to set their own budget by picking and choosing the services, themes, plugins, images, developers, and maintenance packages that work best with their finances.
WordPress is customizable.
WordPress's open-source nature makes it more than just cost-effective: It makes it extremely customizable. In fact, with the assistance of the right developer, you can expect to build almost any kind of functionality, look, or branding you want into your site.
In addition to the core WordPress code being versatile, its many themes and plugins can also be modified at will. Not only do they add functionality to your site, but they also allow you to change them (or even build your own) to fit your website needs.
Thanks to its flexibility, WordPress as a CMS fits businesses of any size in any industry. Create a professional, consistent, and branded look and feel across your website with a platform that allows for versatile customization.
WordPress is easy to use.
The world of web design intimidates many business owners. Managing a CMS and all its technicalities is beyond the expertise of many professionals, who want to focus their time and attention on their business practices instead of their websites.
WordPress has the advantage of making that world much more accessible even to individuals who do not possess a great deal of technology experience. The platform is so intuitive that many users can create a basic, functioning site within just a few minutes.
DIY website design is not necessarily the most effective way to build a unique and branded site for your business. However, WordPress's simple, intuitive user interface does mean that you can easily maintain or manage your site on your own once it is up and running.
With easy access and a simple interface, WordPress saves users time and frustration when using the CMS and cuts back on the amount of professional support they require.
WordPress is SEO-friendly.
Search engine optimization allows your website to earn favorable search results rankings for keywords that are relevant to your business. Creating an SEO-friendly website is an important step in earning attention, traffic, and conversions from your target audiences.
WordPress is SEO-friendly out of the box. The platform includes features, such as semantic markups, that make it easy for search engine bots to read and understand your website. In addition, WordPress as a CMS uses SEO-friendly coding techniques to make it even more appealing to search engines.
If you need additional search engine optimization support for your website, you can also use SEO plugins. SEO-friendly features built into the CMS, along with SEO plugins, allow WordPress platforms to outperform other websites in the area of search engine optimization.
WordPress is secure.
Maintaining a secure site is central to keeping the trust and business of your customers. Website security begins with a secure CMS. That is why you may want to consider using WordPress as your CMS.
WordPress has built-in security that makes it a strong content management system for many websites. For example, the site regularly releases security updates to its core code, and many of its most reputable themes and plugins also periodically release security updates.
In addition, you can access a wide range of security plugins to add to your site. These plugins make your site even safer and make it even more difficult for hackers to successfully breach your site's security.
When building your WordPress site, make sure to follow security best practices. You will also need to identify plugins and themes that are known for their security and that are regularly updated by involved developers.
WordPress offers many advantages to businesses looking for cost-effective, customizable, easy-to-use, SEO-friendly, and secure website solutions.
In order to make the most of what WordPress has to offer your business, however, consider hiring an experienced WordPress website developer. They can understand your needs, customize your site to meet those needs, and craft an effective website that meets your marketing needs.
In addition, the right developer can also provide maintenance packages. These packages outsource the completion of basic tasks that keep your website running smoothly over the long term. With the right developer and the right services, you can craft a WordPress website that will serve you and your business needs well.
Comments are closed.