Managing Cybersecurity and Privacy Concerns with Web Design
By Ruth Hawk, Monday, July 22, 2019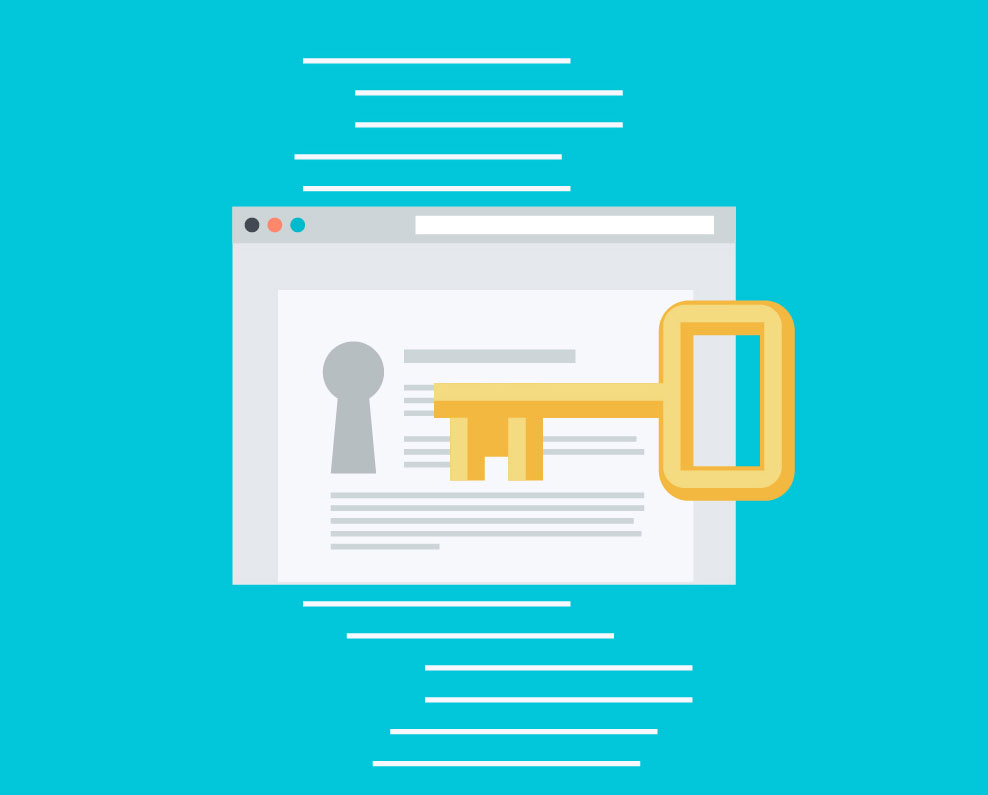 Cybersecurity is a major concern in the online world, especially when it comes to protecting personal information. A cyberattack occurs every 39 seconds, with the average cost of each stolen record resting at about $148 (which can lead to tens of millions of lost dollars for big breaches). Even small businesses are not immune: More than half of all data breaches occur in these organizations.
Unfortunately, despite the prevalence of cyberattacks and data breaches, businesses remain largely unprepared to protect themselves against such attacks. On average, a company protects only 3 percent of its folders, while more than a quarter of all data breaches are the result of mistakes.
Web designers now lead the way in managing security concerns.
Today, web designers and web developers are at the forefront of cybersecurity. In fact, the new General Data Protection Regulation in Europe has placed the principle of "privacy by design" as a leading principle in creating secure websites.
"Privacy by design" is a term that means privacy needs to be an integrated aspect of web design and development, not just something a business adds to its site afterward. While the GDPR applies to websites in the European Union, it can impact American sites that interact with users from the EU. Its concept of privacy by design is also becoming more widespread and is a smart starting point for anyone building a website, even if it is not legally required in the United States.
But how do you manage security concerns with your web design? There are a number of steps your web design company can take to implement security into the very fabric of your website. Here are a few of the things that they can do, and, specifically, things that we here at WEBIi do to ensure the management of privacy concerns in your web design.
Install GDPR Compliant Plugins on your WordPress site.
The GDPR was passed and is in effect in Europe. However, if you have website visitors from the European Union, GDPR applies to your U.S.-based site too, and it requires that you obtain consent from those EU visitors before collecting any of their personal data. This consent has to include consent for data collection from cookies, from Google Analytics, etc. Here's a FAQ page with more info about GDPR Compliance.
In order to help you disable personal data collection and tracking for specific users, or to help you obtain the proper consent for such tracking, several plugins exist for WordPress sites. These plugins make it easier to control when and which data your website collects, and they allow users to understand and explicitly agree to this data collection. Examples of GDPR compliant plugins you can use for your WordPress site include MonsterInsights, WP Forms, and WP GDPR Compliance.
Factoid: More than half of all data breaches occur in small businesses.
Add a privacy policy page to your website.
Even before GDPR, many websites included a privacy policy page to outline how they collected personal data and how they used that data. Now that GDPR is in effect, a privacy policy page is a must-have for managing privacy concerns through your web design. The privacy policy page should include the following information:
How you collect personal data. Include sources like cookies, Google Analytics, and comments.
How the data is used. Include uses like sharing it with third-party advertising partners or using it to send marketing emails.
How users can opt-out of having their data collected. Include links to opt-out when applicable. Also include contact information for users who want to discuss your privacy policy further.
Add controls for storing customer data.
When you do collect and store customer data, you may want to control how long you store that data. You will also want a way to delete that data if a user requests it, and you will need a way to organize the data you save according to the consent given for using it, the place where it was collected, and so forth.
The key to achieving this control is to implement the right tools into your web design. The right programs can give you automatic control over the organization and the use of the personal data you store.
This means that you can much more quickly add or delete data, as well as see where it came from and how you are authorized to use it. The result is a more GDPR-compliant, and secure, management of personal data that starts with your web design.
Ensure the protection of all files and data with passwords and other cybersecurity measures.
Unprotected files are a major source of data breaches. Often, businesses have many, up to hundreds of thousands, of files that are either not protected or that have inconsistent access protections. That means that once a hacker gains access to your site, they can easily gain access to any files that are not carefully secured.
One of the ways that you can manage privacy concerns through web design is to build in these protections for all the files your business stores online. Protecting files includes setting up authorized users, implementing secure passwords, ensuring the updated security of all plugins and programs that you use, and updating these security measures and passwords consistently.
Managing security concerns through web design is not just a nice idea. It is a necessity in today's digital age. If you need help creating a web design that is secure as well as appealing, reach out to your professional web developer. They can build things right and support you with a continued website maintenance plan.
Comments are closed.