Prepare for Black Friday/Cyber Monday with These Web Design Tips
Friday, November 17, 2017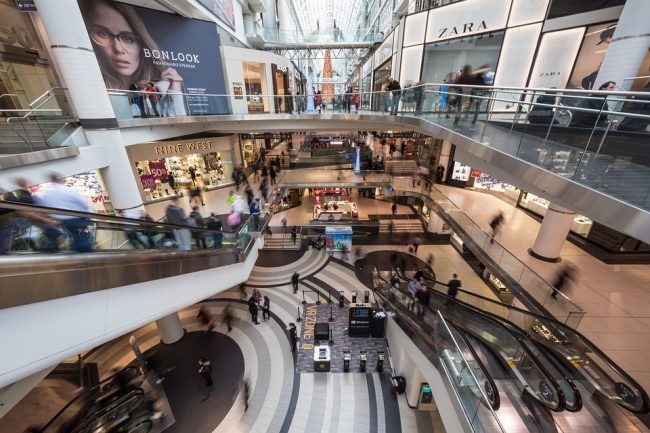 The Black Friday/Cyber Monday weekend is hands down the most wonderful time of year for businesses. With Cyber Monday 2016 breaking e-commerce records in the United States, and literally billions of dollars worth of purchases up for grabs that weekend, it is vital that e-commerce websites be prepared to woo the increased numbers of website visitors they are going to have. Besides making sure they have plenty of stock on hand and extra staff to handle the influx of orders, e-commerce websites need to make sure that their web design is on point and ready to appeal to visitors. From creating a great look to handling nitty gritty details like page load and web hosting issues, here are a few ways to prepare your web design for the upcoming Big Weekend.
Make sure your web hosting server can handle extra traffic.
While not as fun as updating your web design, checking with your web host to make sure that their server can handle the extra traffic generated around Black Friday is essential. Otherwise, you may experience website crashes that could lose you significant revenue (and hurt people's long-term perception of your business). If your service is scalable, you are in the clear; your service will automatically adjust to handle the increased traffic. If not, you may want to have your web host provider switch you to a different server, at least temporarily, so you can handle the greater volumes of traffic that are headed your way.
SEE ALSO: 4 Ways to Create Effective Holiday SEO for your Custom E-Commerce Website
Optimize your page load times.
Customers will begin to abandon your site if your pages take longer than 3 seconds to load. Ideally, your pages should load in 2 seconds or less. You can determine your page load speeds through a quick audit using free tools such as Google's PageSpeed Insights, which will also give suggestions regarding how to improve the load speed of each page on your site. Once you identify pages that might need a bit of streamlining, focus on cutting back their loading speeds with quick fixes you can implement before the Black Friday weekend. Perhaps the biggest change you can make is to compress your image files so they take up less space (and loading time). Here are a few more steps to consider:
Minimize image size
Enable browser caching (So visitors do not have to load the same components over and over every time they visit your e-commerce website)
Eliminate unnecessary elements from your web page
Streamline your coding
Pique interest by adding Black Friday teasers to your web design.
If you want to earn traffic to your e-commerce website on the Black Friday weekend, it may help to add teasers to your web design now. Letting people know ahead of time that you plan to offer amazing deals can encourage them to check back during the big event in a couple of weeks. While you can promote your Black Friday/Cyber Monday deals through email, social media, and ad campaigns, you can (and should) promote them on your e-commerce website as well.
Add a call to action to your homepage that encourages visitors to sign up for alerts regarding deals you will be running that weekend. Or, give them the option of adding products they are viewing to a wishlist (which will then generate emails if those products are on sale that weekend). By alerting customers to the fact that you have great deals coming, and by encouraging them to participate early (Through email sign ups, wishlists, etc.), you create a sense of anticipation, and encourage potential customers to visit your e-commerce website on the Big Weekend to learn more about how they can take advantage of the deals you are offering.
Give your web design a holiday face lift.
While not Black Friday/Cyber Monday specific, giving your web design a holiday face lift by that weekend can give your customers the sense that the holiday shopping season has officially begun (and that you are ready to help them with their gift shopping needs). Perhaps the biggest change you can make is to swap out your regular background image (or images) for holiday-themed ones. However, there are also, smaller, yet equally important, ways to add holiday cheer to your e-commerce website. For example, add a holiday gift guide to your homepage, create a holiday-specific banner across the top of your web pages, and develop specifically holiday-themed or Black Friday/Cyber Monday-themed landing pages. Even updating your shopping cart with a little bit of a holiday theme can add to the festive atmosphere you want with your web design.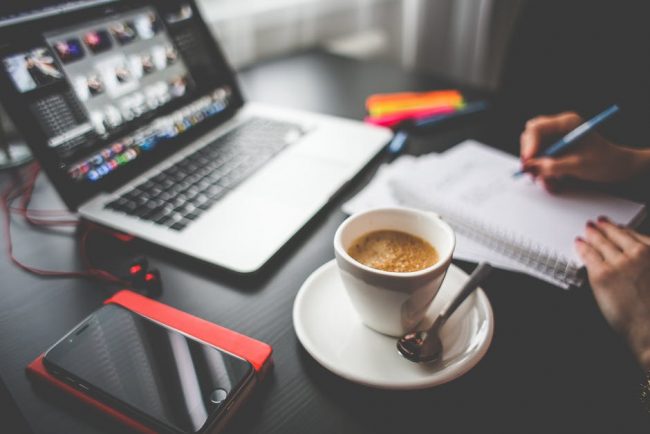 Test your Black Friday/Cyber Monday design.
Creating a new design for Black Friday/Cyber Monday may require testing and experimentation. The last thing you want is for people to find your product pages confusing or your newly designed homepage difficult to navigate on Black Friday. Bumps in the shopping road will discourage potential customers from completing their purchases. As a result, take the time to test your design with potential users in order to ensure that the design is user friendly, intuitive, and appealing. For example, have people try to read your landing pages, navigate through your gift guide, or take advantage of your coupons and sales.
Doing so will allow you to see areas that are perhaps confusing or underperforming and then fix those areas. By doing so, you will be ready to welcome visitors with an appealing and high performing website when Black Friday weekend comes. Black Friday and Cyber Monday are coming, and with them comes the potential for blockbuster sales that you will not see at any other time of the year. In order to take advantage of these opportunities, you will need to tweak your web design and prepare your e-commerce website for an influx of visitors. By making sure your web host can handle extra traffic, optimizing page load speeds, piquing interest in your Black Friday sales, creating a festive look for your web design, and testing your design, you can create a web design and e-commerce website that is ready for anything Black Friday weekend throws your way.





Comments are closed.