4 Ways to Create Effective Holiday SEO for your Custom E-Commerce Website
Friday, November 18, 2016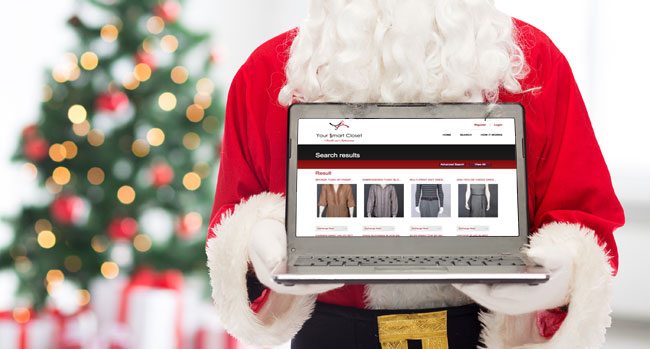 The upcoming holidays present a once-a-year opportunity for e-commerce websites to enjoy increased sales and profits. Last year, holiday sales on e-commerce websites grew by about 4 percent. These sales resulted in about 30 percent more profit in November and December for e-commerce websites. Taking advantage of this potential profitability is imperative for e-commerce websites looking to maximize their success.
One of the most effective steps you can take to maximize holiday sales on your e-commerce website is to switch up your SEO campaign to reflect your new holiday focus. By incorporating new SEO into your e-commerce website, you make your site more visible to people who are looking specifically for holiday products and gifts. Following is a look at 4 steps you can take to make your SEO work in your favor during the holidays.
Use holiday-specific keywords on your e-commerce website.
If you have a strong search engine optimization campaign already in place for your e-commerce website, you should have a list of keywords you are using to position your website where it will be seen in the search results by your target audience. Now that the holidays are approaching, however, it would be wise to rework that list to include holiday-specific keywords that will get your website in front of people looking for the holiday items you provide.
In order to select the most effective keywords for the holidays, look back on your e-commerce website's performance over the past several years. Identify which holidays, products, and topics consistently performed the best over that time frame. For example, you may find that Black Friday is particularly successful. In that case, you would build a list of Black Friday keywords to incorporate into your SEO campaign.
In addition, consult Google Trends to get an idea of which keywords perform well over the holidays. Incorporate the keywords that are popular and that address the holidays and topics that perform best on your e-commerce website. For example, you might find "Black Friday deals in Baton Rouge" on Google Trends and choose to use it for your Baton Rouge area business.
Create holiday-specific content on your e-commerce website.
Once you have identified the most effective holiday keywords to use on your e-commerce website, you will need to create holiday-specific content based on those keywords. It is the presence of this content that will make it possible for your website to rank positively for the new keywords you have chosen to implement for the holidays.
SEE ALSO: 5 Must-Have Elements of E-Commerce Payment Options
The best strategy is to develop several different types of content using your holiday keywords. For example, you will need to create new blog pieces focused on the holidays. Then, you will need to build new landing pages to account for all of your holiday-specific promotions and products. Other new content, such as new product descriptions, newsletters, and so forth, can also help you to build a trove of holiday-specific content on your e-commerce website.
In order to save yourself some time, you might want to look at content you created last year to see if any of it can be used this year as well. For example, you might be able to rework a landing page instead of writing a completely new one. Your SEO experts and web design company might be able to help you make these decisions.
Build a gift guide into your e-commerce website.
Along the same lines as creating holiday-specific content, your holiday search engine optimization efforts for your e-commerce website should also include creating gift guides. These guides should collect all of your holiday promotions and items into one place. For example, you might have a women's clothing gift guide, a children's toys gift guide, or a technology gift guide. Each gift guide should address topics and products that are important to your target audience and that they will be searching for during the holidays.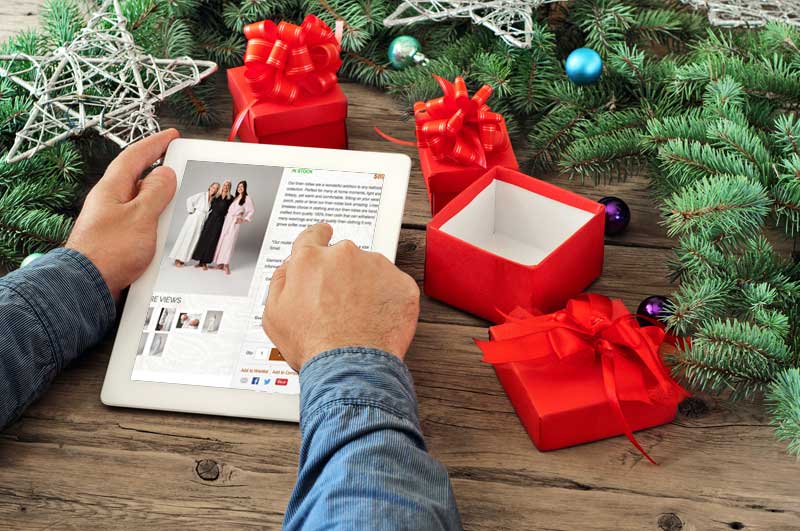 Gift guides are a great addition to your e-commerce website, because they allow you to capture traffic from people who are conducting general searches for holiday gifts. In addition, if you place this guide on your home page, you cut down on the amount of clicking website visitors need to do to get to the information they want. Improved accessibility to information will also look good to search engine bots, which will then reward you with better SEO standings.
Use holiday promotions to build links to your e-commerce website.
If you already use SEO on your e-commerce website, you are probably aware that links are an important element of your campaign. The more links you have to your site from reputable sources, the more reputable your website appears. And, as a result, the better you are ranked in the search engines.
While using proven methods for link building is important year-round, it is especially important during the holiday season. One way to build the presence of links specifically during the holiday season is to use your holiday promotions to your advantage.
For example, say you are having a sale on certain items. This sale can serve as a catalyst for sharing on social media, which will then create links back to your website. Coupons and other similar promotions can also drive the growth of organic links around the holidays. With the increase of links, your site will enjoy greater visibility in the search results (and more visitors, who click on the links and land on your site).
Driving a successful SEO campaign on your e-commerce website is important during the holidays. The right adjustments to your current search engine optimization campaign can help you to draw more holiday traffic and, therefore, make more holiday sales on your e-commerce website.





Comments are closed.