Four Impactful Bits of Advice for Non-Profit and Mission-Driven Websites
By Jacqueline Sinex, Friday, June 9, 2023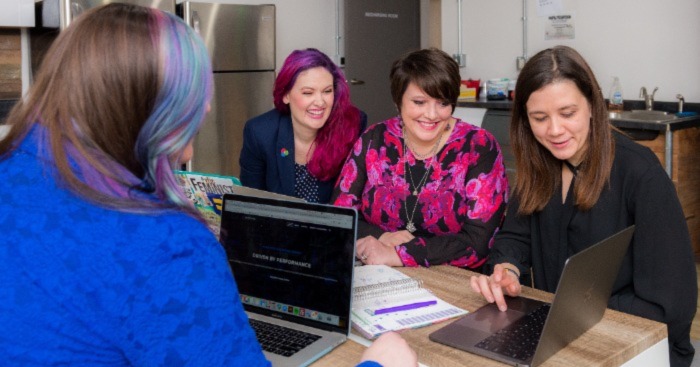 Non-profit or mission-driven organizations require excellent web presence just like businesses. In fact, a website is often an extremely important requirement of the non-profit and may even be the hub of its marketing efforts. In this article, we cover ways to positively impact a non-profit website's success.
In this article, I cover:
Clearly defining the audiences you serve
Marketing to communities (localization)
Integrating and maintaining online donations
Creating more efficiency for your organization
Clearly define the audiences you serve in the web design.
One of the big challenges for communications in non-profit organizations is that there are multiple audiences you must reach. This includes donors, sponsors, volunteers, the "customers" in the community you serve, the board of directors, and possibly also internal staff. Each of these audiences seems just as essential as the other. That makes it difficult to prioritize your messaging. Alas, your website must communicate to each of these personas and ensure they are able to either gather the information they need from it, or take an action that will lead them there. 
I recommend two things to begin tackling this problem:
Make an outline of each audience, and define what they really need. For example, your donor may need an easy way to submit a donation payment online, while your board of directors needs to access organizational documents.
Craft specific content for each of these audience personas. This content should speak to that type of person and provide them with the "next step" to get what they need. You can use this material to create audience-specific landing pages within your website. Or, maybe you can create a single resources page with sections that define the info for each type of person.
In an ideal world, you should still define the priority audiences in your situation. If your public-facing website is primarily catering to the community you serve, your homepage and key pages should lead in with information and resources for that specific audience. If you have a secondary website or Intranet for your directors and employees, you can segment all of their resources there.
Tie the website's message and function with the local community.
Think of this as the "where" of your organization. For example, if your primary community is the city of Austin, Texas, this city and state should be included in your website content. And in some cases, the geographical area may be part of your visuals and your branding. Even if your community is in multiple markets or nationwide, there should be an effort to clearly express that on the website and allow the visitor to feel connected to you, just as they may be connected to that local area.
Beyond this, there are additional things you can include on the website's technical side that relate to geography.
Add schema geotags to your website. These are sets of metadata that define a variety of structural information that is read by search engines and devices. A common schema tag includes your address details.
If you serve several specific states, cities, or neighborhoods, consider creating website landing pages that cater to each of those.
Link to your social media channels, which likely have content that is closely related to real work being done in the local atmosphere. You could also integrate an automated social media feed, like an Instagram feed.
Link your CTA buttons (call-to-action links) to specific representatives in each local area, so the visitor can contact the most appropriate nearby person to get involved.
Integrate online donation options with the website.
Most non-profit organizations rely on donations. This includes monetary contributions and donations of in-kind products or services. When designing a new website, your organization should make donating as accessible and easy as possible. 
Donation integration options may include linking to an external service portal where you receive payments, or embedding your own custom donation payment form on a web page. Example services that are capable of online donation tools include Donorbox, Network for Good, DonorPerfect, PayPal, and Stripe. 
For in-kind donations, you can add an online request form that allows the visitor to fill out their contact information, a description, and donation value. 
Learn more about using online forms here. 
Create more efficiency in your organization with well-planned website features.
Streamlining Communication and Information Sharing:
Create an FAQ (frequently asked questions) web page. By maintaining an up-to-date website with rich and searchable information, the organization can reduce the need for repetitive communication.
Create a news and events section. Posting regular updates, news, and announcements on the website ensures that stakeholders have access to the latest information.
Integrate some automation for contacting you. The website can include an online contact form or chatbot functionality to streamline communication while your organization runs on a limited staff.
Volunteer Management:
Websites can facilitate volunteer management by providing an online platform for recruitment, scheduling, and coordination. The organization can create a dedicated section on its website to attract volunteers, outline available opportunities, and allow interested individuals to submit their information.
By integrating a volunteer management system, the non-profit can streamline the process of assigning tasks, tracking volunteer hours, and communicating updates or changes. This approach saves time, reduces administrative overhead, and ensures efficient utilization of volunteer resources.
By implementing these strategies, a non-profit organization can leverage its website as a powerful tool to enhance its impact and growth.
Comments are closed.