What to Know About Leveraging AI for SEO
By Megan Marshall, Tuesday, February 14, 2023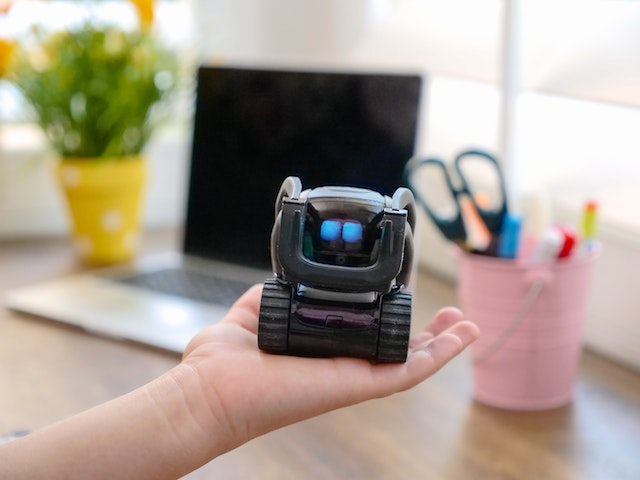 Lately, there have been so many conversations involving artificial intelligence (AI). AI consists of technologies like natural language processing and machine learning. By finding patterns in data, AI is able to make predictions and learn from its own successes and failures. It is becoming more sophisticated, with technologies being able to perform cognitive tasks as well as humans. With that kind of thinking, though, you might be led to believe that your job is at risk, especially as a digital marketer. But that couldn't be further from the case.
AI is around to help marketers. These tools have the ability to reduce the amount of time tasks take and increase your efficiency. When you have the most accurate depiction of your website's performance, you can work toward becoming more trustworthy. You just need to learn how to best work with AI and optimize it. Let's consider the impact that AI is already making on search engine optimization (SEO).
Keyword Research with AI Assistance
Keywords are at the heart of SEO. Oftentimes, it is viewed as the most tedious task. This is because you are having to determine what your audience is actually searching for by sifting through all relevant data. And considering there are millions of possibilities of combinations of words, you end up with a lot of phrasings to choose from. Luckily, when you have an SEO company at your side, they will take care of this arduous task for you to establish the most high-demand opportunities.
AI tools don't take hours or days or even weeks to provide you with data that, ultimately, isn't what you're looking for. Instead, it directly delivers personalized keyword research. With your website's domain authority in mind, AI is capable of showing how you, specifically, will rank for certain phrasings. Once you have collected these keywords, you are well on your way to helping your brand reach the right searchers.
AI-Driven Content Creation
One of the major pillars of SEO is content. Content comes in several forms and will ultimately depend on your needs as a business. However, every business must have high-quality web page copy, and many will benefit from a keyword-rich blog. Google's algorithm uses AI to improve its user experience, ensuring that searchers get the best results. If you are not simultaneously catering your written content to both Google's crawlers and human readers, you are a step behind.
With the AI technology of natural language generation, content that appears to be written by a human can be quickly created. All you have to do is enter some information about the topic you would like to see, including the keywords. The AI will then search the internet to pull together a piece that is often accurate and original. You will likely still need to edit the piece considering Google does have the ability to recognize content generated entirely by AI.
On-Page Optimization with AI
Otherwise known as on-site SEO, on-page SEO involves optimizing website elements in order to rank higher. On-page SEO differs from off-page SEO in that the latter focuses on tactics to apply outside of your website. With on-page SEO, you are aiming to make your web pages more usable for visitors, as well as help Google crawlers understand their relevancy. This does not just involve making your written content more authoritative and in line with user search intent. On-page SEO also involves these five factors:
Page URL structure

Internal linking strategy

Page load speed

Mobile-friendliness
Control Over SERP Rankings
Your on-page and off-page SEO efforts combine to determine your ranking. Because there are so many actions that go into each of these, it is a challenge to determine what has the biggest impact on your ranking. With the volatile nature of Google's algorithm, your visibility can be affected despite not making any recent changes to your strategy. In combination with regular site auditing, you could get frustrated, thinking that there is no way for you to reach page one.
Now, with the help of AI, you can actually be given predictions about where your site could land in the search engine results pages (SERPs) in the future. AI achieves this by using real algorithmic data to create a predictive model. It will guide you to make the slightest adjustments to develop a more effective SEO strategy before it's too late. This means you earn more stable rankings. We can only expect these predictive capabilities to improve in the coming year.
Ethical Considerations of Using AI
As mentioned previously, Google does notice when you use AI for content creation. In fact, the company's spam policies warn against it. Any piece of content that is automatically generated is viewed as manipulating search rankings. This could result in Google removing your content from search results. So, while there isn't a ban on AI-generated content, never just blindly publish it to your website. Why take the risk?
With AI becoming so powerful so fast, humans are, in turn, becoming more and more reliant on machines to make decisions for us. But there are bias concerns, considering AI is only as good as the data that is training it. And there are concerns over misuse. Look at the impact that deep fakes have made. At the end of the day, you just need to be mindful of the content that you are consuming and producing, and whether it will genuinely elevate the experience of your audience.
AI SEO Tools
While we believe that human power is the key to success with SEO, that isn't to say AI can't be of benefit to you. After all, technology provides us with all the data we need to keep your site in good SERP ranking standings. With the digital landscape constantly changing, it can be difficult for your business to keep up on its own. You could stay ahead of the game when you invest in AI solutions that measure content performance, as well as optimize that content. Here are five of the notable AI SEO tools currently on the market:
Online competition is fierce. You might be competing against millions of search results for your targeted keywords. With that in mind… Is your business planning on utilizing AI for SEO efforts? Or have you already started? Let us know in the comments about your experience with AI tools!
Comments are closed.