Secure More Sales by Using E-Commerce Affiliate Marketing
By Megan Marshall, Tuesday, April 19, 2022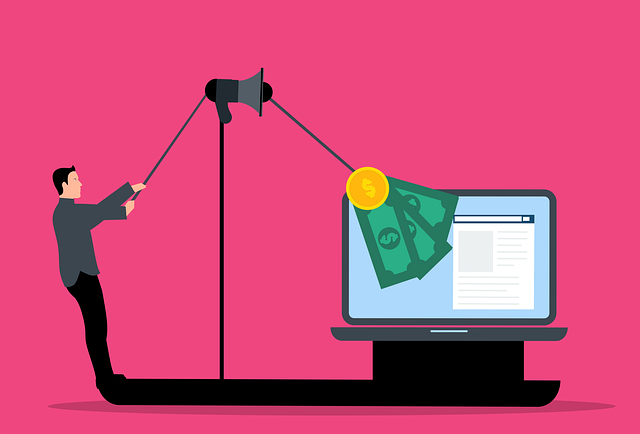 By using third-party publishers, otherwise known as affiliates, you can extend the reach of your e-commerce store. In this marketing model, you are providing the products and the affiliates are promoting them on their respective sites. From there, they will earn a commission based on referral link clicks (pay-per-click) or driving leads and sales (pay-per-action), or else by receiving a percentage of the revenue. Now, e-commerce affiliate marketing isn't for everyone. But if that's the strategy your shop would like to take, keep reading to learn how to properly execute it.
Figure Out Your E-Commerce Goals
Much like with your other e-commerce efforts, you are aiming toward boosting sales. However, e-commerce affiliate marketing should also have a goal for high conversion rates. This would mean that there are a lot of people landing on your site through the links of your affiliates and making a purchase. You want to ensure that the program is actually giving you a good return on investment. That way, you know whether you should keep utilizing it. Other e-commerce goals you may have include sales mix (the pushing of specific products) and sales volume (generating unique sales in a certain amount of time). To put it simply, both you and your partners need to know what you hope to gain out of your affiliate marketing program before it kicks off.
Determine What Your Competitors Are Doing
Today, over 80% of brands take advantage of affiliates. Are your competitors already running e-commerce affiliate marketing programs? If they are, this is a good way to judge how you can set up yours. Consider signing up for their affiliate program to see what incentives are being offered, if they aren't laid out on the site. Also, see where they want you to promote. Perhaps they are most concerned with their Instagram following, meaning you can make suggestions for your own business to target Instagram more. However, if your competitors don't have a program, you can already get a leg up by differentiating your business. You will be providing value that consumers can't get anywhere else within your niche. Watch as your customer satisfaction skyrockets.
Decide on the Form of
E-Commerce Affiliate Marketing
The affiliates that you work with should have an audience that is in line with your own. When you are reaching out to work with them, grab their attention by giving incentives for your program. They should know upfront what commission rate you are offering.
Paid Social
With this marketing method, affiliates will feature sponsored content on their social media. The goal is to reach specific social groups, whether through an influencer or an educational blogger. What type of advertisements are created are dependent on the channel, considering not all of them are as visual-forward as Instagram.
SEO
Optimized content works wonders for organic search. No matter who is publishing the content, its focus is on reducing sales pitches and increasing customer engagement. This means it's necessary for your affiliates to not spam potential customers, and instead provide them with comprehensive information about your products.
Maintain a Connection with Your Affiliates
Word of mouth is one of the most powerful tools you can harness. For this reason, you need to have a good relationship with your affiliates throughout their time with you. Keeping them happy means you will get more positive reviews, references, and conversions. Don't make them feel as though you don't care about their opinion because, especially as a smaller business, you really do need it. Consider conducting regular check-ins to make sure that your affiliates are in the loop. While not all affiliates are going to be interested in a personal connection, they should know about any product changes happening in your business. That way, they can be prepared with what content to provide their audience and get excited themselves as a champion of your brand.
Track Your Performance to See Improvement
You want to get a good return on investment for every marketing and advertising project you take on. Assess the effectiveness of your e-commerce affiliate marketing program by looking at how much you are spending on it versus how much money is being generated. Look at incremental sales to see how many more or fewer sales were driven by the program, in comparison to what your business usually sells. Basically, you want to have real data to go off of. From there, you can determine what is working and what isn't. Take a look at who your key players are, as well as who hasn't been converting. Experts find conversion rate to be helpful because having a low conversion rate means your affiliate isn't reaching the ideal customer.
Successful
E-Commerce Affiliate Marketing
Examples
This strategy can be used for businesses of all sizes. As the earliest form of performance-based online marketing, many have been using affiliate programs for several years now. Here are two great examples from big companies.
The Home Depot
With its Reviewer Program, customers of The Home Depot are able to analyze products and recommend the best ones. To thank them for their review, these customers are compensated with gift cards. This program aims to provide greater brand honesty, and is based on the idea that the public prefers the opinions of real consumers.
eBay
The eBay Partner Network is very upfront with the e-commerce affiliate marketing models they use. Their affiliates send customers to their global marketplace and receive a credit when someone they referred makes a purchase. Credit percentages are broken up by business category and capped at a certain price.
Infographic: What to Know About Affiliate Marketing
Industries with programs:

Fashion
Sports and outdoor
Health and beauty
Travel
Home and garden
Electronics

Factors to consider:

Service and product relevance
Reputations of the program and merchant
Tracking platform

80% of brands currently have affiliate programs in place.
15% of all digital media revenue comes from affiliate marketing.
Over half of affiliate-referred traffic comes from mobile devices, and this number is increasing.
It's all about the internet: Social media allows affiliate marketers to promote to niche groups through visual content. They also generate traffic through blogging, which is an integral part of their strategy.
It is estimated that affiliate marketing is globally worth $12 billion.
You can't have e-commerce affiliate marketing without a good website to back it up. If you are interested in receiving e-commerce web development, look no further than WEBii. We are experts in WooCommerce, Zen Cart, and Magento. Let's have a discussion about how we can customize your shopping and payment experience.
Comments are closed.