How to Prepare for a New Web Design Project
By Jacqueline Sinex, Wednesday, August 11, 2021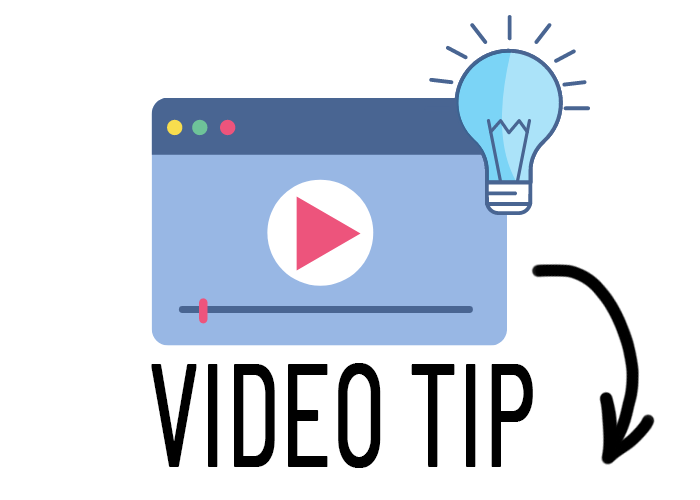 What are some ways you can prepare for a new web design project? Here's a short video from Jackie on two things you can get ready. Continue reading.
Two Things to Prepare for a New Web Design Project
Your Branding
Your Content
Getting Your Branding Ready
It's important to get your branding in order for a new web design project. Branding includes a lot of different things besides only visuals, but you will at least need to provide your logo, your brand colors, and fonts to the web designer.
Here is a list of things you might need to gather:
high-quality copies of your logo image
a style guide or brand guide
a list of fonts, font files, or font licenses
your mission statement
your social media links
Having these items ready before your web design mockups are underway will certainly make the process more efficient.
Working on Content for Your Web Design
This is the big one: content. You can't really have an effective web design without content to populate it. The content is helpful to the visitors (prospective customers and current customers who will visit your site) to inform them what you do and how they can buy it. It is also essential to search engines, telling sites like Google what your site is relevant for.
Even if your site is only a few pages, it can be daunting to take on this task. But, don't avoid it. Delaying your content will only delay the website launch.
Here is a tip on how to get started:
Make a simple outline of all the pages your website needs.
If you have an existing website you are redesigning, make an outline of all the current pages and comment on which will need to be eliminated, consolidated, and kept.
Prepare your list of keywords that you are focusing on for SEO. (Your SEO provider usually provides the keyword research for this.)
Gather up photos of your office, leadership team, staff, products, and anything else you have images of.
If you will use stock photos, make sure you have the proper membership or license pack for the stock photo website and start bookmarking the images you like. (It's really important to buy the proper license or royalty-free privilege for all images. Example stock photo websites are shutterstock.com and depositphotos.com)
Provide good quality images to the web designer so they are sharp in the web design.
Provide links and details for any third-party integrations or other websites you need to have linked with yours.
If you have awards or credentials with associations, make a list of them and gather the graphics for them.
If you plan to have a team directory, start recruiting your team to send their bio descriptions and headshots. If you need new headshots, get your photographer scheduled ASAP. (If you're in Austin, check out one of our favorite photographers, Matthew Lemke.)
These are two of the things you will need to get ready for your web design project.
Need guidance on a new web design adventure? Contact us.
Comments are closed.