Benefits of Professional WordPress Maintenance
By Ruth Hawk, Saturday, July 18, 2020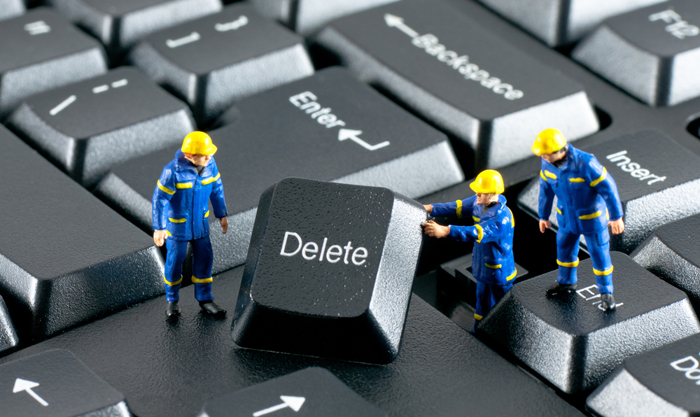 A beautiful and functional WordPress website is an accomplishment to be proud of. If you build it correctly, it can help your business attract, and keep, new customers while accurately reflecting your unique brand.
Over time, your website will need support in order to remain beautiful, functional, and productive. In fact, there are daily, monthly, quarterly, and annual tasks that you must complete in order to keep your site secure and operational.
While important, these tasks can also be time-consuming or even confusing. If you want to focus on your business instead of on the minutiae of keeping your website running, you may want to consider professional maintenance services for your WordPress site. Here are a few of the benefits these services can provide.
Professional WordPress support saves you time.
The most immediate benefit you will notice from outsourcing your website maintenance tasks is saved time. Maintaining a WordPress site can consume up to 5 hours per week (More if you have to spend time learning how to complete tasks or troubleshooting problems). That is time you could be spending on growing your business.
WordPress professionals take those tasks off your schedule so you can devote those hours toward tasks that benefit your business. This more efficient division of labor allows you and your employees to get more done during the month, which leads to greater productivity and better business results.
Outsourcing your WordPress maintenance improves your site security.
For any business, keeping sensitive data secure is a priority. For e-commerce websites, and for businesses in specialized fields such as healthcare, security is even more critical. Routine maintenance tasks, such as upgrading themes and plugins, can ensure the ongoing security of your site.
However, it can be easy to overlook or forget about those security improvements. You might not realize a new patch has been released, or you may forget to install it. Staying on top of security updates and best practices works best when you buy a WordPress maintenance package for your site.
This package will include built-in processes that keep your site as secure as possible. The best part? You never have to worry about keeping those security updates current.
WordPress maintenance creates regular and accessible backups.
If you ever do encounter a serious problem with your site, WordPress maintenance can position you to recover more quickly by ensuring that you have access to recent backups of your site.
For example, say an employee accidentally deletes part of your website, or say a security breach crashes your site. Without a recent backup, you may need to rebuild all or part of your website from scratch. With accessible backups, you can restore your site within hours or even minutes.
Professional WordPress maintenance services automatically create these backups on a regular (and often customizable) schedule. When you need the backup, they make them instantly available to you. Knowing you have backups available in case of emergency can bring peace of mind and enable you to avoid costly downtime.
WordPress maintenance services improve website performance.
Your WordPress website delivers a strong performance that attracts and keeps website visitors. With accurate brand reflection, clear messaging, appealing content, and relevant links, you can more effectively communicate with your target audiences.
Maintaining your site over the long term ensures that it remains up to date and works seamlessly. For example, regular maintenance can catch and repair broken links and pages, maintain SEO optimization, and ensure the ongoing compatibility of your plugins and themes.
All of those improved aspects of your site work together to improve how your website performs. As visitors enjoy a modern website with reliable performance, they spend more time on your site and convert more frequently. That translates into a site that benefits your business over the long term.
WordPress support gives you access to experts.
Maintaining your WordPress site with the help of professionals allows you to prevent issues before they arise on your site. Regular maintenance keeps your website running smoothly so you need troubleshooting help less often.
However, you may occasionally still need help with problems that arise on your site. Bugs that come with updates, compatibility issues that arise with plugins, the occasional broken link or page, all need to be fixed so your website can continue to work for your business.
When you outsource your website maintenance, you also get access to experts who can help you when bigger problems arise. Instead of spending hours trying to troubleshoot a bug that came as part of an update, for example, your professional support can quickly resolve the problem.
Not only does this expert support help you resolve issues more quickly, but they save you the time you would have spent trying to solve the problem yourself or trying to vet someone to come and help you fix the issue.
Regular WordPress maintenance after your web development is complete is an important part of keeping your website up and running smoothly. There are many tasks you need to keep up with in order to properly maintain your site. From installing updates to staying up to date on the latest security issues, to handling broken links and compatibility issues, these tasks can be time-consuming. However, when you keep your website in good working order, you may find that you earn more traffic, leads, and conversions that translate into more profits for your business.
Outsourcing the maintenance for your website allows you to enjoy all the advantages of a well-maintained site without spending the time required to do it yourself. With fewer downtimes, improved performance, better security, and more, hiring professional maintenance can be well worth the investment.
Comments are closed.