Brands That Are Using Their Power to Empower the Black Community
By Maisie Cantrell, Friday, July 17, 2020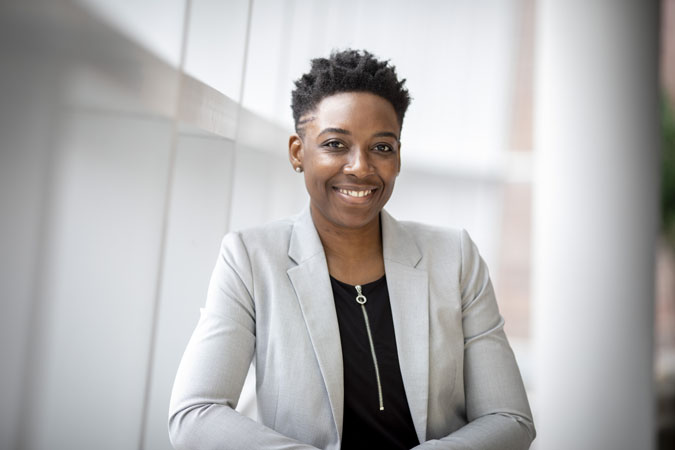 Elevating Black Voices
Now is the time to elevate Black voices. Blackout Tuesday, a trend where people posted black squares to their social media accounts to show their support for the Black Lives Matter movement, proved to be highly successful in raising awareness. However, many brands are finding that they must take action beyond posting this square in order to continue to support racial equality. A brand's mission and values are more important now than ever before. This is a pivotal time in history, and companies are realizing they must take a stand in an authentic way.
Read on as we highlight some of the most influential actions different companies have taken in response to the recent social injustice movement being seen throughout the United States.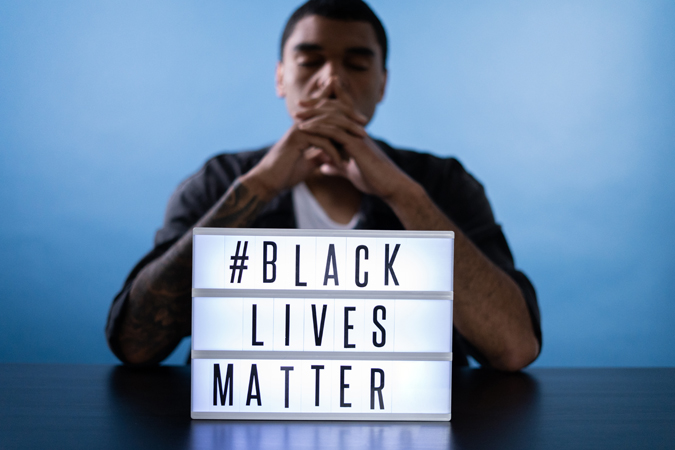 Endeavor
The Chief Marketing Officer of Endeavor, a California-based talent and media agency, made waves when she launched the social media campaign #ShareTheMicNow. As the United States comes to terms with addressing systemic racism, CMO Bozoma Saint John took part in creating the campaign, which aimed to amplify Black voices through white celebrities' Instagram accounts. This movement proved successful, with celebrities lining up to hand over their social media passwords to prominent Black activists. It is estimated that this single-day campaign event reached nearly 300 million Instagram users, all while highlighting Black women's stories and lives.
Society Redefined
Society Redefined is a creative solutions consulting firm whose founder and president, Deadra Rahaman, works to praise brands that are being vocal about their stance against social injustice. Rahaman shares her encouragement with brand leaders as they finally take the plunge to address their employees and acknowledge their hardships. Some of the companies she has complimented include Coca-Cola, Ford Motor Company, McDonald's, and P&G. As a founder of a company in an industry that suffers from a lack of diversity, Rahaman is constantly urging consumers to look beneath the surface and truly investigate how brands are impacting their community – another commendable and effective way to raise awareness and elevate black voices.
Ben & Jerry's
In the midst of many brands issuing statements in support of the Black Lives Matter movement, Ben & Jerrys' statement stood out in a big way. The ice cream company's response to the social injustice detailed a four-step plan towards anti-racism action in the United States and reaffirmed their commitment to speaking out against injustices experienced by Black people in America. The reason that Ben & Jerrys' reaction resonated so much with consumers is that the company already has a history of supporting the Black Lives Matter movement dating back to 2016. Since then, Ben and Jerry's has been vocal about their support for social justice reforms. This history, paired with the company's recent powerful statement, gained the general public's support almost instantly.
Niantic
While many brands are simply exclaiming their support for their Black employees, some are actually outlining the steps they are taking to stand with them. Niantic, the company that created Pokemon Go, announced that they will be donating $5 million to racial justice causes; half will go towards U.S. nonprofits, while the rest will fund new projects from Black creators. In addition, Niantic will donate $100,000 to the Marsha P. Johnson Institute and match employee contributions up to $500,000. They will also provide all employees with five days a year that they can volunteer for a cause of their choice.
LEGO
LEGO has chosen to take a seriously thoughtful approach to right the wrongs of racial injustice. The company has pledged that it will donate $4 million to organizations that are dedicated to supporting Black children and educating all children about racial equality. LEGO also announced that they are eliminating any marketing or product listings for any toy sets that include police characters or are based around a police theme in an effort to condemn the recent unjust acts carried out by some of America's police officers. Because LEGO is a big influencer when it comes to children's education, their acknowledgment of symbols holding a particular meaning is pretty significant, and it pushes people to scrutinize today's biased education systems just as much as law enforcement.
If you are at a loss for words regarding the current social climate, consider partnering with a third-party firm that can help you with content creation that communicates the messages you want to convey in a professional manner. An added benefit to this is that some companies that can assist you in maintaining a blog also specialize in integrating strong SEO keywords into your content, which will improve your search engine results page ranking. This allows people to view your content more readily, allowing your business's statements about social injustice and other marketing efforts to appear front-and-center. Consumers are looking to connect with and buy from brands that align with their values. Taking a stance against racism, actively communicating your efforts to fight inequality, and amplifying Black voices is something that all of the above businesses have successfully done.
Is your company taking action to empower the Black community? Share your comments!
Comments are closed.