This information is for customers who have cPanel installed as their control panel.
How to Login to cPanel:
To visit cPanel, go to your domain name followed by :2083 in your web browser.
For example, it would look like: http://yourdomain.com:2083 (replace yourdomain.com with your own unique domain name)
Note: If your domain name is not live yet, you can use this temporary address: https://linux0300.webxess.net:2083/
You should then see a login form like this.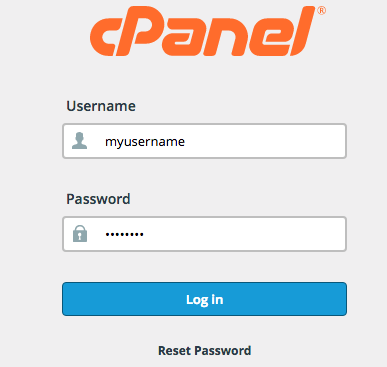 Enter your unique username and password. This information is sent to you in your account setup email when you sign up for services.
How to Use the Options in cPanel:
When you are logged into your cPanel, you will find that there is a Help link available in the bottom right corner of the screen. This link will lead you to instructions about the details of your cPanel options. For more instructions on using all the features of cPanel, you can visit the documentation here.