Uplifting Stories and Local Heroes: American Football Coaches Association
By Jacqueline Sinex, Monday, April 13, 2020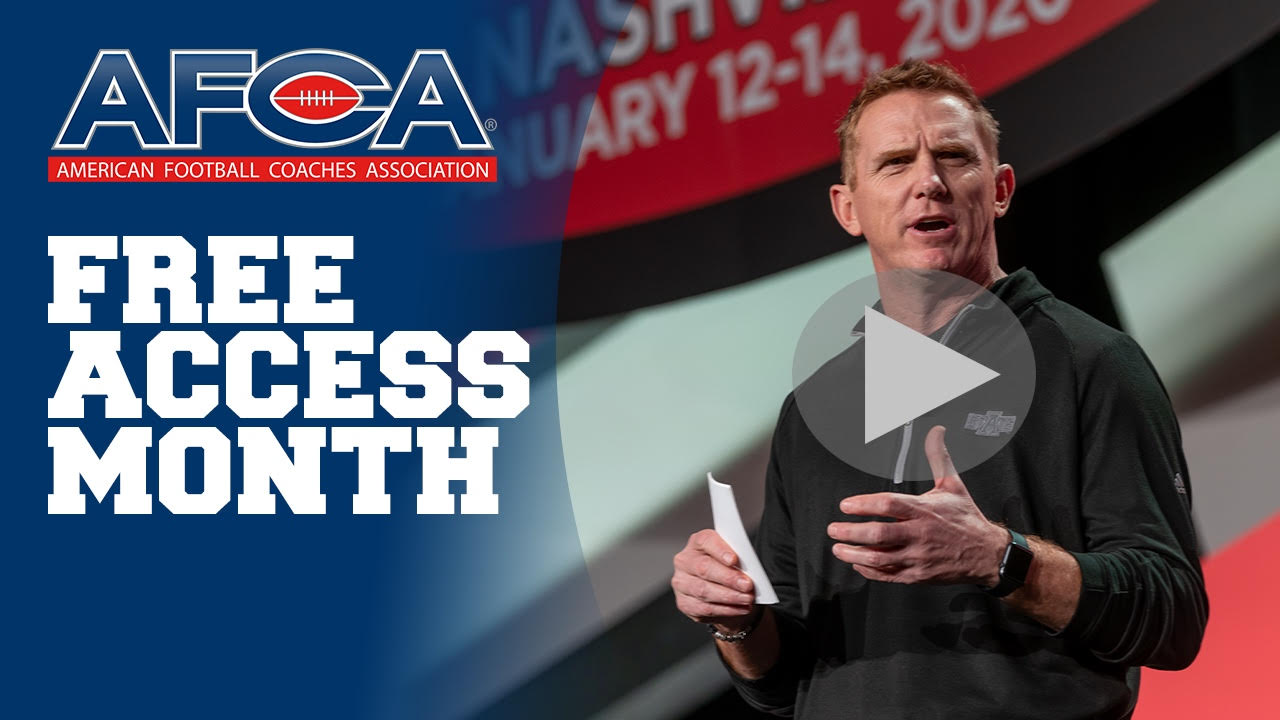 As another addition to our local heroes series, we share some news for all the football coaches who are itching for normalcy in sports. The AFCA (American Football Coaches Association) is a nationwide provider of football coaching professional development, resources, education, and mentorship. In the midst of the pandemic, AFCA is giving back to the community.
Bringing the Convention to the Living Room
The AFCA serves a large audience of coaches around the US, including readers of their popular blog The Insider, and followers on social media and podcasts. The organization provides annual memberships for coaches to gain access to exclusive content, extra resources, professional development, perks, and more.
The marquee event of the American Football Coaches Association is the annual Coaches Convention held in early January. This event features over 200 events and over 100 different speaking sessions, where coaches talk about all aspects of the great game of football.
"During this time of uncertainty, we have given ALL football coaches an opportunity to experience the Coaches Convention by allowing everyone a free month of access to all of our educational material located in our Digital Library. So, while majority of coaches across the country are at home on quarantine or stay-at-home orders, they have access to thousands of hours of speaking sessions covering a wide array of topics, " shared Mario Price, Director of Education for AFCA.
The AFCA is also hosting a virtual clinic every day at 2:00P via Zoom. These virtual clinics feature some of the brightest and most influential coaches in our great game and allow any coach across the globe the opportunity to learn and ask questions.
The clinics have proven to be very popular with the coaching community. The organization has taken feedback about these programs in an effort to continue improving features for members. They record every virtual clinic and add it to the Digital Library, an interactive web application developed by WEBii. With the constant updates to the Digital Library, coaches can always have access to new content.
Price said he believes that coaches can best utilize this time to sharpen their tools.
"A lot of coaches have taken to social media to exchange knowledge and ideas. While a lot of entities similar to us have taken the initiative to deliver coaches professional development opportunities that can be consumed in the comforts of their own homes. Coaches typically have very little time to dedicate to their professional growth, I think it would be extremely advantageous to use this time to learn, develop, and network."
Helping at a Distance
This organization strives to educate coaches across America. Yet, in schools sports programs, coaches and staff can no longer hold practices or hands-on lessons, and in many cases, their classes are suspended during the coronavirus crisis. Professional coaches also find themselves in unprecedented circumstances with a likelihood of boredom.
By providing free access to their digital library, the AFCA is allowing coaches to use their time to learn about industry-related topics, including professional development and current advancements. Coaches are able to stay connected to the profession and prepare for a better season when they return to work.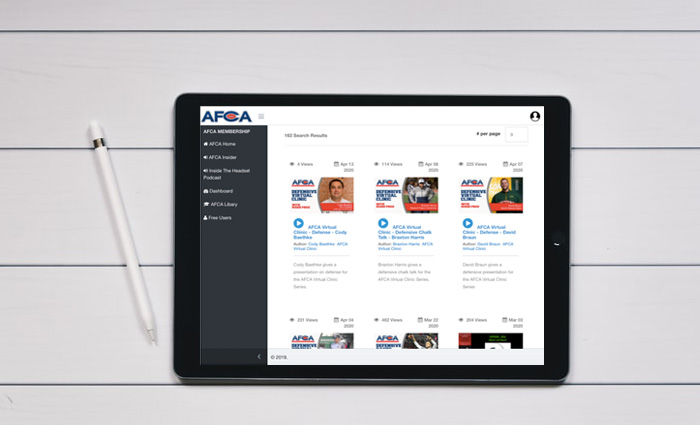 The Digital Solution That Made It Possible
The WEBii web development team was honored to collaborate with AFCA over the past year to create an interactive digital library. The library application provides a searchable database of vast amounts of content – including videos, podcasts, and articles – on nearly every football topic you can think up. Members of the organization can log in to their dashboard and access the library conveniently with one click. Additional features are planned for release soon.
As we continue to endure economic downturns and shelter-in-place orders, it is important to remember that we are all in this together and that we should work to help one another out. Supporting local businesses and non-profits is a great place to start. Not all heroes wear capes – sometimes they wear sports jerseys instead!
Comments are closed.