Homepage Web Design Tips for a Compelling Look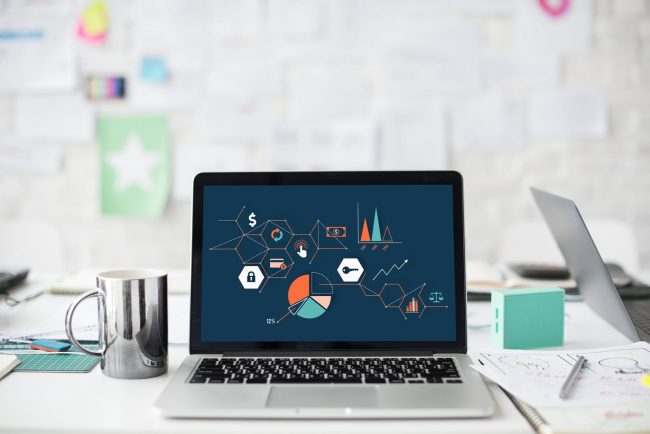 Your homepage must be a compelling entryway to further engagement with your brand. Many visitors will land on that page first, making it the earliest impression they receive of your business. Others who enter your website through landing pages or other entry points may still end up on your homepage looking for further navigation or details about your brand. As a result, a compelling web design is critical for the homepage. Here are a few basic best practices for creating a look that encourages further interaction with your brand.
Capture your brand with an image.
A picture is worth a thousand words, and in the case of your homepage, it probably looks better, too. Try to capture the essence of your brand with a single, powerful visual that can take center stage in your homepage's web design. For example, are you a clothing store? Consider a close-up look at one of your most beautiful and popular items. Are you a travel agency? Try to wow visitors with an image of the type of luxurious vacation you can provide. The key is to select original images when possible (rather than easily recognized stock photos) and to select a look that captures your brand in a single glance. Whether your company emphasizes elegance, professionalism, fun, edginess, affordability, or other qualities, make sure those qualities are on full and appealing display in your homepage image.
SEE ALSO: User Experience Tips for a More Engaging Web Design
Balance visuals and word count in your homepage web design.
Text is important on every page of your website for search engine optimization purposes. That content will tell search engine crawlers about your web page and its relevance to search engine users, which will make it easier to get your page ranked in the search results. However, when it comes to your homepage, less is often more when it comes to text. In fact, the homepages that perform the best have an average word count of 605 words. And, these words should not be clumped together in a single wall of text. Use white space, links, navigation bars, and images to break the text up into digestible and aesthetically pleasing chunks. The key is not to do away with information visitors need to learn about your brand and engage further. The goal, instead, is to create a beautiful look that encourages further interaction from visitors. The right mix of visuals and text will achieve a web design that grabs visitors' attention immediately and encourages them to read (and click) on to learn more about your business.
Use your homepage web design to guide visitors through your website. 
Since your homepage is a gateway to the rest of your website, visitors should easily be able to access every other part of your site from the homepage itself. Sound like a daunting task? It doesn't have to be if your web design includes the right kind of navigation. The first step is to create navigation bars that are easy to find and even easier to use. For example, do away with long lists of pages to click on and try to consolidate the sections of your website into a few clickable options. Drop down menus when visitors click or hover over these sections can help you to organize a larger website into a manageable homepage navigation bar.
Other ways to make your navigation simpler are to utilize white space so the navigation does not get lost among other design elements, and to strip your homepage of non essential elements in favor of the pieces that are important to visitors. In addition, always include a search bar in an easily located place (such as the top right hand side of the homepage) so visitors can easily find the specific items or pages they need. In addition, make information such as store hours, contact details, and customer support easily available through your homepage web design. When visitors can easily contact you and find their way through your site, they will be much more likely to dig deeper into a company whose homepage has already impressed them.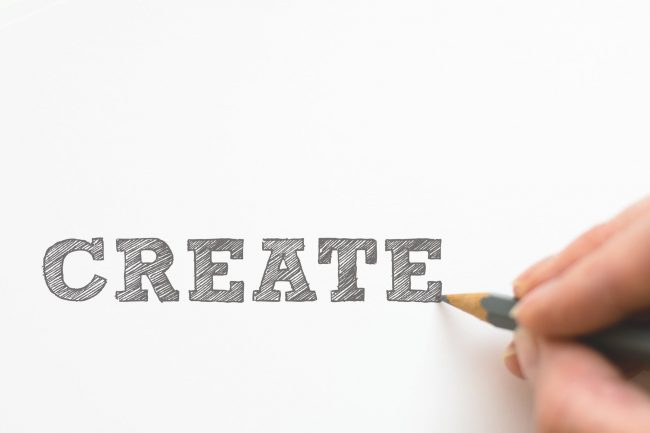 Stick with a readable font for your homepage web design.
It can be tempting to impress visitors to your site with fancy fonts that stand out from the standard homepage web design. However, when it comes to fonts, traditional is often the best way to go, even for companies whose brand images make them stand out a little more from the crowd. The primary issue when it comes to fonts is readability. Fancy fonts may be harder for people to read. And that means it might be harder for them to get on board with your brand. The most common fonts to use on a website are sans serif fonts. Consider using one of these to ensure readability, or work with a professional web design company (like WEBii) to ensure that the font you choose is easy to read as well as reflective of your brand's uniqueness.
When it comes to homepage web design, clear and compelling are key ingredients to success. While adding creative touches is critical to allowing your homepage (and the rest of your site) to stand out, you need to start with clear and engaging elements that make your homepage easy to follow. That is why you should consider capturing your brand with an image, balancing visuals with text, creating clear navigation, and sticking with readable font. You should also work with a professional web development and web design company to add the creative elements that will allow your brand to stand out. The right combination of basic best practices and brand-specific elements will create an unforgettable look that will encourage visitors to not only stop by your site but stay there and learn more.





Comments are closed.