What is Happening Right Now with Twitter?
By Megan Marshall, Tuesday, November 22, 2022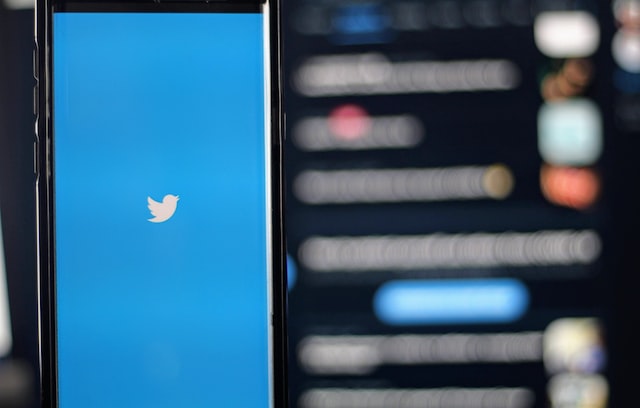 The primary purpose of Twitter is to connect people. Through this platform, users are able to share their thoughts, learn about products and services, and catch up on the latest news from around the world. It's your one-stop shop for all things business, culture, and politics. Since its start in 2006, Twitter has grown into a core social media channel that boasts 436 million users. But if it's so popular, why have people recently been claiming that the app is dying? Let's discuss what is happening in the world of Twitter.
Benefits of
Twitter
for Brands
As a business owner, publisher, or content creator using Twitter, you are able to gain valuable customer insights. Specifically, this is done through the trending page. Here, you have easy access to research the topics that your audience cares about enough to talk about. This allows you to reach them effectively in your own marketing strategies.
The trending page is currently broken up into six sections. These include For You, Trending, World Cup, News, Sports, and Entertainment. Under each one, you will see a multitude of top-used keywords and hashtags. Some of them will even be labeled "Trending with" so that it is clear what the full scope of these tweets is about. Twitter's algorithm prioritizes fresh content, so these topics could change within the hour.
Once you have discovered how to best capture the attention of your audience on the app, you are able to grow and strengthen your presence using Professional Accounts. This gives you access to a suite of advanced tools, including Twitter Ads, Quick Promote, and Profile Spotlights. There is even more around the corner for professionals to use Twitter for commercial purposes.
Elon Musk's Acquisition of
Twitter
It has been a long time coming for Tesla and SpaceX CEO Elon Musk to purchase Twitter. You may have heard conversations or seen memes about it months ago. Musk first started purchasing Twitter stock in January 2022. As of April, he was making waves by publicly sharing his intentions to become the owner of the company. Musk wanted to take Twitter private. There was a lot of pushback that came from this, but on October 27th, he finally sealed the deal.
As the platform's new CEO, Musk has certainly changed how things are run. It was reported by The New York Times that he and his colleagues had plans to overhaul Twitter's mobile app. Employees were given tight deadlines and directed to increase their working hours to accommodate said deadlines.
The Update to Verification
When you see a checkmark on Twitter, it indicates that an account is authentic. This is otherwise known as the Verified badge. You will find a Verified badge on the accounts of celebrities, government officials, and prominent brands, for example. In order to be eligible for this notable status, users must apply and meet certain requirements. Or, at least that was what needed to happen until Musk took over.
In comes Twitter Blue. This is a premium monthly subscription that any user can pay for to have the checkmark on their account. For just $7.99, Twitter Blue subscribers get early access to select new features.
If a user violates Twitter's guidelines, they can get their checkmark taken away. Unfortunately, by that point, the damage may already be done. We have seen several accounts over the past few weeks impersonating other organizations and people. A particular instance of this was a user who pretended to be pharmaceutical company Eli Lilly, proclaiming that insulin was now free. Due to this falsehood, the company took a considerable hit and was forced to issue an apology.
Mass Exodus of Employees
Employees are the backbone of businesses. If they are not doing their jobs, the business cannot reach the levels of success that it wishes to see. Due to displeasure about the changes being made by Musk, Twitter saw a mass exodus by its team. Hundreds of them decided to take their severance package instead of fighting to meet deadline ultimatums. This exit even came after Musk had already eliminated nearly half of the company's workforce.
Users started frantically discussing how they believed the app was on the brink of collapse. This resulted in several trending hashtags, including #RIPTwitter and #TwitterIsOverParty. They worried that the social media channel would be no more, on account of instability issues. Given how central Twitter has become to global communications, the news of the mass layoffs and resignations clearly came as a dire problem to users. Luckily, as of right now, it appears that there has not been a major disruption to the flow of information.
We can expect more changes to the platform under the rule of Elon Musk. But what are your thoughts on where Twitter stands currently? We would love to hear from you in the comments!
Comments are closed.