Stream Shoppable Content with Amazon Live
By Megan Marshall, Friday, October 28, 2022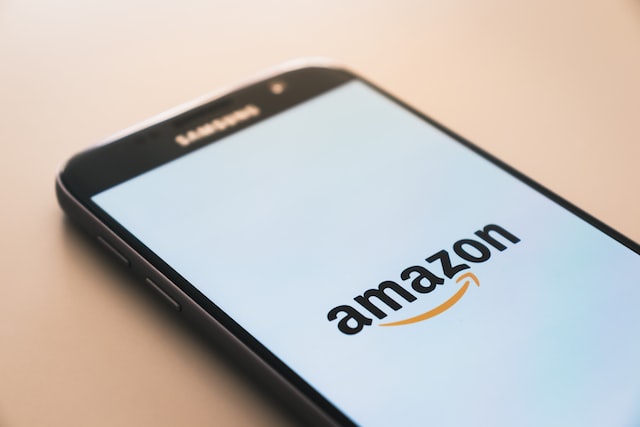 Amazon holds a massive claim over the e-commerce world. In fact, it is one of the most powerful companies ever. Its convenient products and services have reached millions of consumers around the world. But just because Amazon is so well-known and used doesn't mean that it is easy to get items off the shelves. Sellers need to learn effective marketing strategies. Livestreaming may be one of them.
The concept of livestreaming isn't new. However, platforms are continuing to evolve their live video options to provide both creators and viewers with the best possible experience. For businesses, this is an excellent opportunity to build brand awareness, drive traffic, and give your audience a look into your personality. Let's take a look at what Amazon Live has to offer.
Infographic: Livestreaming Facts
25.4 minutes are spent watching livestreams by the average viewer.

52% of viewers stream live content through social media.

More than 2/3 of all livestreaming hours watched came from Twitch last year.

1 in 5 videos on Facebook is broadcasted live.

67% of viewers say that quality is the most important factor in a livestream.
What is
Amazon Live
?
Amazon brings you a combination of online shopping and live video. Think of it like a new-age QVC that is on the web rather than on TV. Businesses are able to demonstrate how their product works through an interactive feed. This is helpful for consumers who aren't necessarily convinced about purchasing a product from just seeing the photos and reading the description. Although they can't physically hold the product, with Amazon Live, customers have a better sense of what they are ordering. Viewers can even leave further questions or comments for the host in the chat box.
How do I stream on
Amazon Live
?
Even if you aren't super tech-savvy, you can handle livestreaming on Amazon with ease. If you have an iOS device, such as an iPhone or iPad, you can download the Amazon Live Creator app. Log into the app as a Seller, Vendor, Influencer, or Other. Then, choose your brand and what products you are going to discuss during your stream. It is recommended to get on practice mode before fully going live so that you ensure everything will go smoothly. Once you are ready to go, hit "Go Live" and launch into your product explanation.
Will my brand benefit from livestreaming?
Above all else, Amazon Live is a new way to get discovered by shoppers. It is a unique experience that draws in hundreds—or even thousands—of potential customers. Plus, it's free to use! If you already have the right resources for executing livestreams, Amazon Live is a great choice to integrate with your digital campaign. You get to create personality-driven video content that is simultaneously entertaining and educational. With live content, customers feel more at ease about making buying decisions. In the end, you can analyze your performance using Amazon's built-in analytics. This will allow you to continue to improve your livestreaming experience in the future.
Should influencers use
Amazon Live
?
The public's interest in livestreaming is only growing. Ranging from gaming to weddings, any type of content can be showcased through live video. But on Amazon Live, it's all about promoting products. This means that the people who utilize the platform consist of professional sellers that are registered in the Amazon Brand Registry, U.S. vendors with an Amazon Store, and Amazon Influencers. As an Amazon Influencer, you are part of a program to earn commission from qualifying purchases that you feature in your livestream. Monetize your content by either sharing your storefront URL or affiliate links. For those applying to the Amazon Influencer Program from Instagram or Facebook, note that you need a business account.
How will customers find my business?
Encourage your audience to follow your Amazon page. They will easily be able to see your livestream on your listing. Followers are even eligible to receive reminders about when your business goes live. To get more eyes on your page, you may be interested in investing in Amazon advertising. This gives you the chance to boost your stream's viewership potential. Considering 75% of Amazon sellers use pay-per-click (PPC) advertising, you may already be one step behind your competitors.
What are the best livestreaming practices?
Now, you hopefully have a good idea of what your goals are for Amazon Live. But how do you go about producing the most engaging live video content? Here are some things that you should consider as you promote your business with livestreaming on Amazon.
Have a clear topic.
No one should be confused about what they are tuning into. Be clear from the first point of contact about what your brand's products are. You should also have a plan in place for what you are going to say during your livestream. Say that you are only talking about one particular collection, for instance. Keep yourself on track. Writing down key points for reference is a good idea so that you don't forget to discuss any of the important features.
Control your environment.
You don't necessarily have to go into a professional studio to record your Amazon Live content. A quiet room in your store or your home office will suffice. Make sure that you won't have anyone else coming in and out of the space. This way, there are no distracting noises going on in the background of the livestream. You may be online for a solid hour, so minimizing disturbances during that period is key to keeping users engaged.
Promote your livestream.
Not everyone is going to stumble across your Amazon page while they are scrolling through products, and not everyone is going to follow your page. So, you need to get in front of them. Let your audience know when you are going live! Post about it on social media, using a link to directly bring users to the stream. You can even include the link in an email blast in the days or hours prior. Going live in a hurry will just mean that the general public doesn't know when they should tune in.
Feature live-only promotions.
Convince shoppers to keep an eye on your Amazon Live for exclusive deals. This will be displayed on a banner during the livestream. The banner will consist of any relevant information about the limited-time promotion. In order to obtain your promo code, you simply need to create a 6- to 8-digit alpha-numeric code in your Amazon Live Creator app. Once you end the stream, the promo code will no longer be available.
Engage with your chat.
When people leave comments about your products, don't just ignore them. They are asking their questions because they want to hear the answers straight from your mouth. Otherwise, they would have simply watched pre-recorded content. Keep in mind that directly engaging with your chatters is also a good way to show your willingness to communicate. It makes your brand more personable.
You can watch Amazon Live shows throughout the year. As we close in on the holidays, it is especially important to engage with shoppers. Check out what some of your favorite brands are doing to draw inspiration for your own livestream content.
Comments are closed.