Small Business Week Spotlight: Four Amazing Austin-Based Businesses
By Megan Marshall, Wednesday, May 4, 2022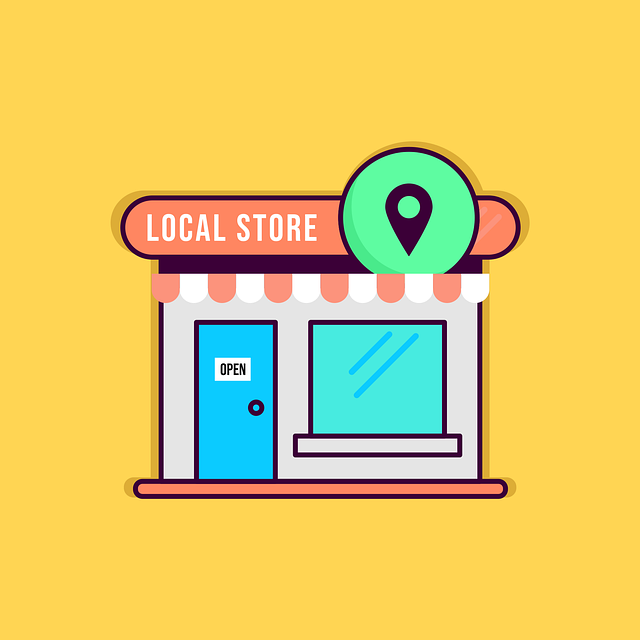 Over five decades later and Small Business Week is still going strong. It's the time to showcase what great contributions small businesses have been making to the U.S. economy. Today, there are about 32.5 million small businesses across the country. In Texas, alone, there are approximately three million. We sat down for a visit with four of our amazing Central Texas small business clients to share their stories.
Bat City Builders
It has come time for you to remodel your Greater Austin area home. But who should you call? Bat City Builders is an expert design-build company that can bring your kitchen, bathroom, or any other space in or out of your house back to life. They can also build you a stunning custom home on the land of your choosing. With the goal to provide all of their clients with transparency, their team can make the otherwise stressful project go smoothly.
Interview with Dawn Price, CEO and Owner
Inspired by a combination of her education in hydrogeology, her work with various agencies, and her previous job in real estate negotiations, Price started Bat City Builders. Since its establishment in 2019, the company has made great strides in the world of construction. An impressive modern bathroom renovation has made it the proud recipient of the Regional Contractor of the Year Award from the National Association of the Remodeling Industry (NARI). The team's most recent large-scale project went beyond just the bathroom, redoing an entire house to make it a dream home.
VisionEdge Marketing
You need someone behind your B2B company that is invested in your growth and capable of providing you with the best customer-centric practices. VisionEdge Marketing will be the partner to do just that, improving your performance and your confidence. Their team works with those in the financial, manufacturing, healthcare, technology, and transportation industries. If this fits your business and you are interested in receiving innovative ideas for your projects, look no further than their products and services!
Interview with Laura Patterson, Founder and President
Back in 1999, Patterson was receiving call after call asking for advice, spurring her to start her own company. Since then, VisionEdge Marketing has worked on hundreds of successful projects with clients around the world. Their personal achievements have included four published books written by Patterson, including the most recent award-winning edition, Fast-Track Your Business. Patterson has also received several recognitions for being a prominent marketing influencer, continuing to prove her industry excellence at speaking engagements.
Awesome 3D Cards
Businesses need to be able to connect with their clients and customers. If they aren't able to trust you or resonate with your brand, they won't be taking the time to make a purchase. This is why Awesome 3D Cards has the mission to help businesses deliver their messages in a unique, personal way. Use custom 3D pop-up cards to show your individual appreciation, improve your sales and marketing campaigns, and announce your upcoming events. Every organization can benefit from a strong direct mail strategy.
Interview with Harlow Russell, Founder and President
During his time spent living in Vietnam, Russell was drawn to the art of kirigami, which was particularly used for tourism. With his background in business, he strongly believed that it would be something worthwhile to take back to corporate America. While he has already produced a wide variety of 3D designs, Russell continues to find creative ways to bring reality into detailed pop-up forms. His most recent set of cards showcases the city of Austin in all of its glory, from iconic architecture to musical instruments to high-speed vehicles.
HayleyCakes and Cookies
Do you have an event coming up that could seriously benefit from some delicious treats? Or, maybe, you just have a sweet tooth that keeps you up at night. Whatever the case may be, HayleyCakes and Cookies can create the confections you crave. All you have to do is head on down to one of their bakeries in Austin or put in an order on their beautiful website. Hayley and her team know what it takes to make the cutest cookie decorations you can imagine.
Some Words from Hayley Callaway, Founder and Cookie Conqueror
What was the inspiration behind your branding?
"When we first got started, we were all about the 'shabby chic' vibe. Woodgrain, chalkboards, and TONS of flowers! That's what inspired our logo and the design of our website and storefronts. We loved the classy and southern vibes, and as we grew and started sharing some of [our] humor through cookies and social media, we quickly grabbed onto our phrase 'mostly sweet and a little bit sassy.'"
Why do you think your business has had so much media success?
"I like to say it was all a fluke—the right people saw it at the right time. But I know, overall, it's been a God thing. He has taken care of us in times we didn't think we would get through! I also think because we are quick to jump on a trend or start our own. Thinking of ways to modernize the bakery business in ways no one has done yet."
Tell us about your cookbook, "Sweet Talk Cookies."
"We worked on the cookbook for over a year, starting in 2019. If you asked my dad, the process was like pulling teeth. I'm quite the procrastinator, and he and the editor were on me to meet deadlines a lot of the time, but that's my creative side showing. I don't work the best with rigid schedules! But it was a ton of fun when it finally came together and we got to take all the pictures."
How do you decide what to post on Instagram?
"I've actually found that the more 'organic' shots get the most reach. I spent so much time setting up backgrounds with a ring light and little props. And then the next day I would just take a quick photo with my iPhone of a cookie on a tray, and it would get way more interaction. I think maybe it seems more approachable or relatable, like something 'behind the scenes' when everyone else is making staged photos. Usually, we just shoot and post what we are making that day, or whatever holiday is coming up to promote the sale of certain things. But, most importantly, if there's a current meme going viral, we prioritize cookie-fying that above all!"
Has your online ordering system impacted how you do business?
"It has totally been the only way we survived. I think everyone in the world has moved to a 'click and buy' mentality. They see it, they want to buy it right then. Having a way to connect social media and random followers to our website creates new customers that we wouldn't have gotten by a simple walk-in."
What do you think is the best part about being a small business in Texas?
"The best part of being a small business in Texas is the friendly Texans! There just aren't these kinds of people anywhere else. After all, the Texas moto is friendship!"
Don't limit your support for small businesses to just one week. You can get involved with your local community at any point in time. Check out all of these fantastic businesses, as well as others in your area!
Comments are closed.